COVERS LIBRARY
Viewing: Cecil Parkinson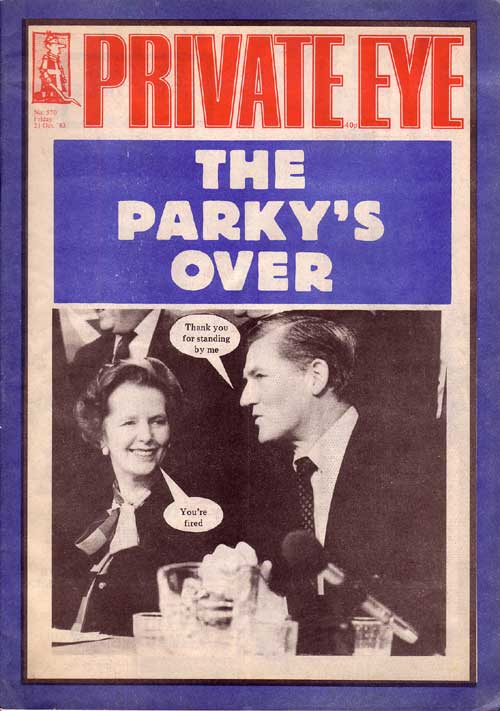 Cecil Parkinson
October 1983
Issue 570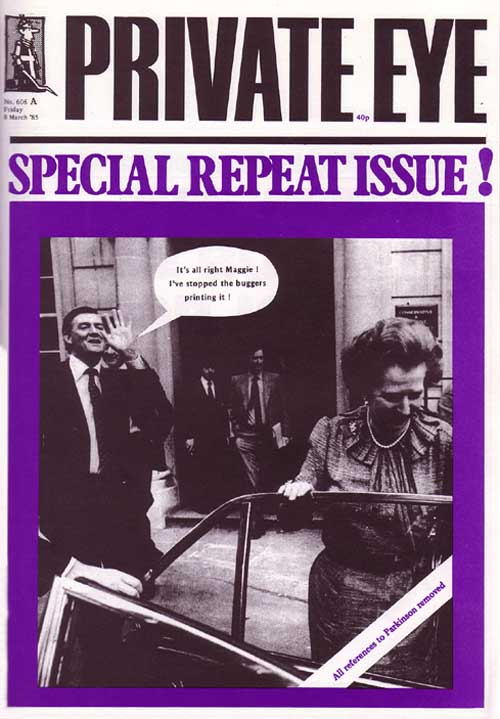 Cecil Parkinson
March 1985a
Issue 606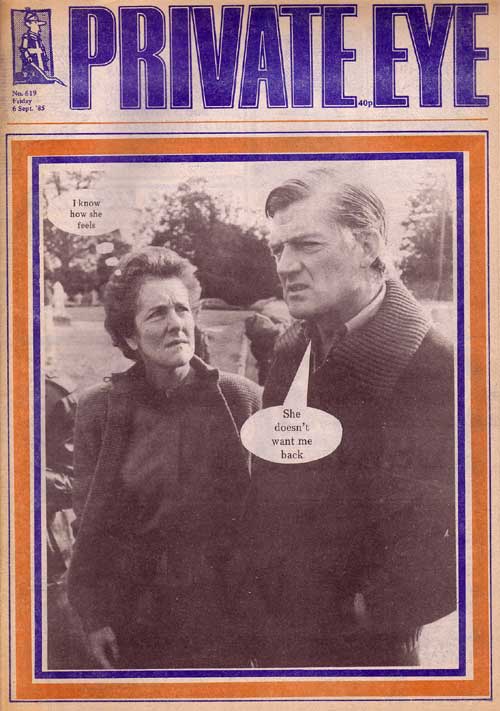 Cecil Parkinson
September 1985
Issue 619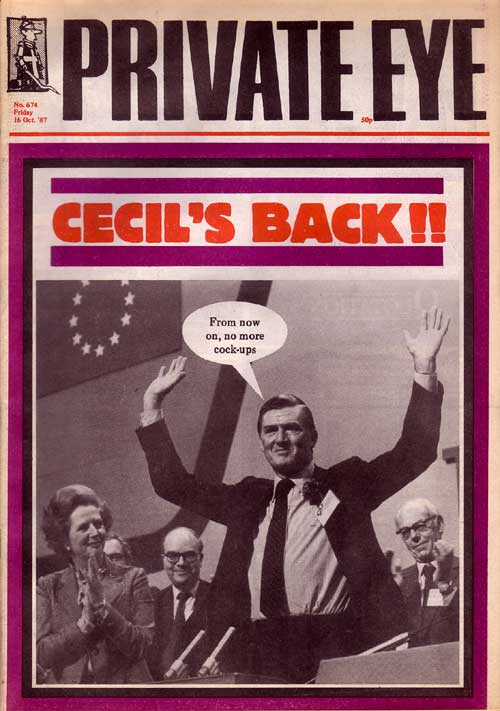 Cecil Parkinson
October 1987
Issue 674
Cecil Parkinson
March 1988
Issue 684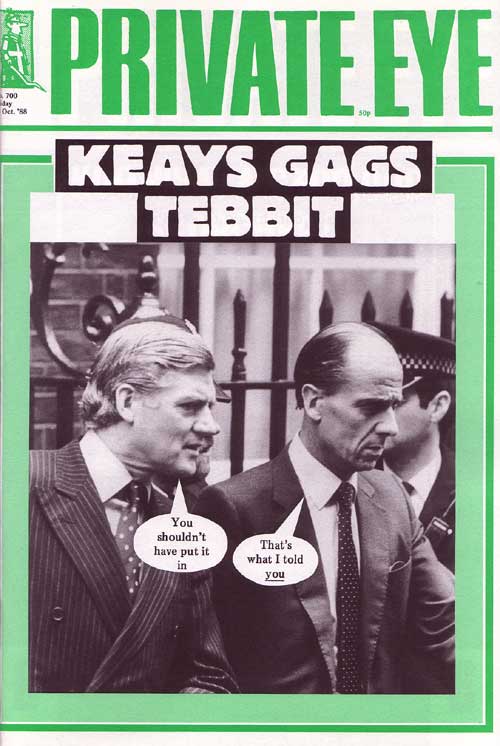 Cecil Parkinson
October 1988
Issue 700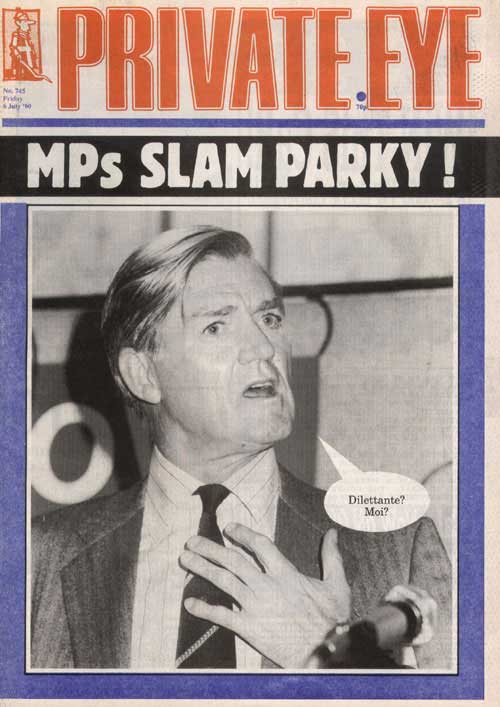 Cecil Parkinson
July 1990
Issue 745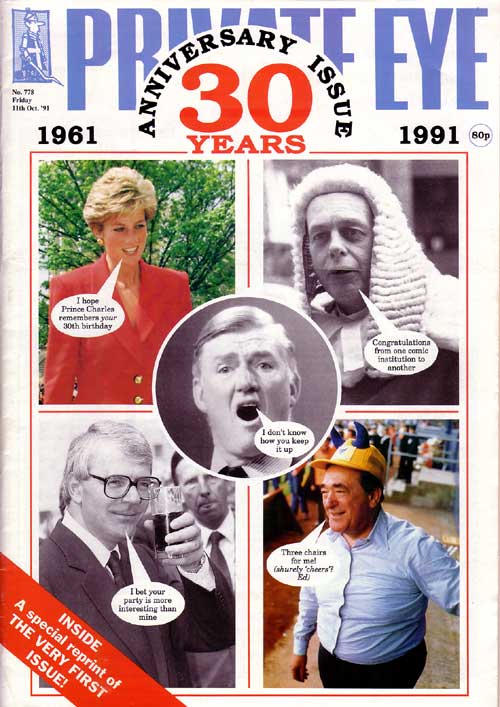 Cecil Parkinson
October 1991
Issue 778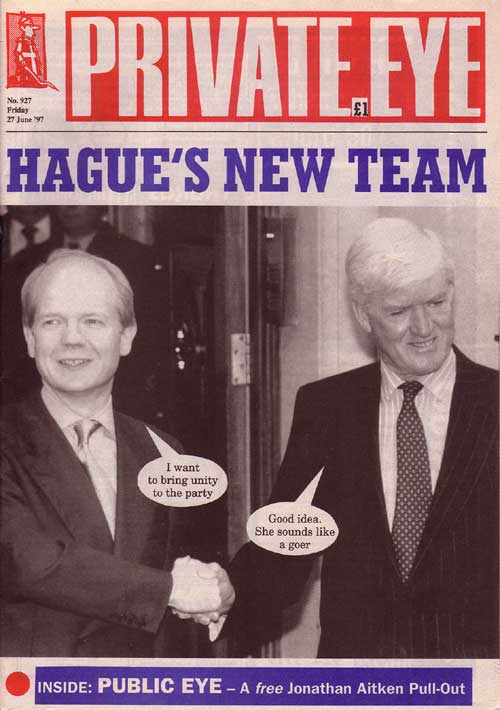 Cecil Parkinson
June 1997
Issue 927
This Private Eye covers library has been transferred over from the website Ugandan Discussions.

All covers and material are the copyright of Private Eye.

Please contact 020 7437 4017 in advance for reproduction permission and details of our charges.
ONLY IN THE MAGAZINE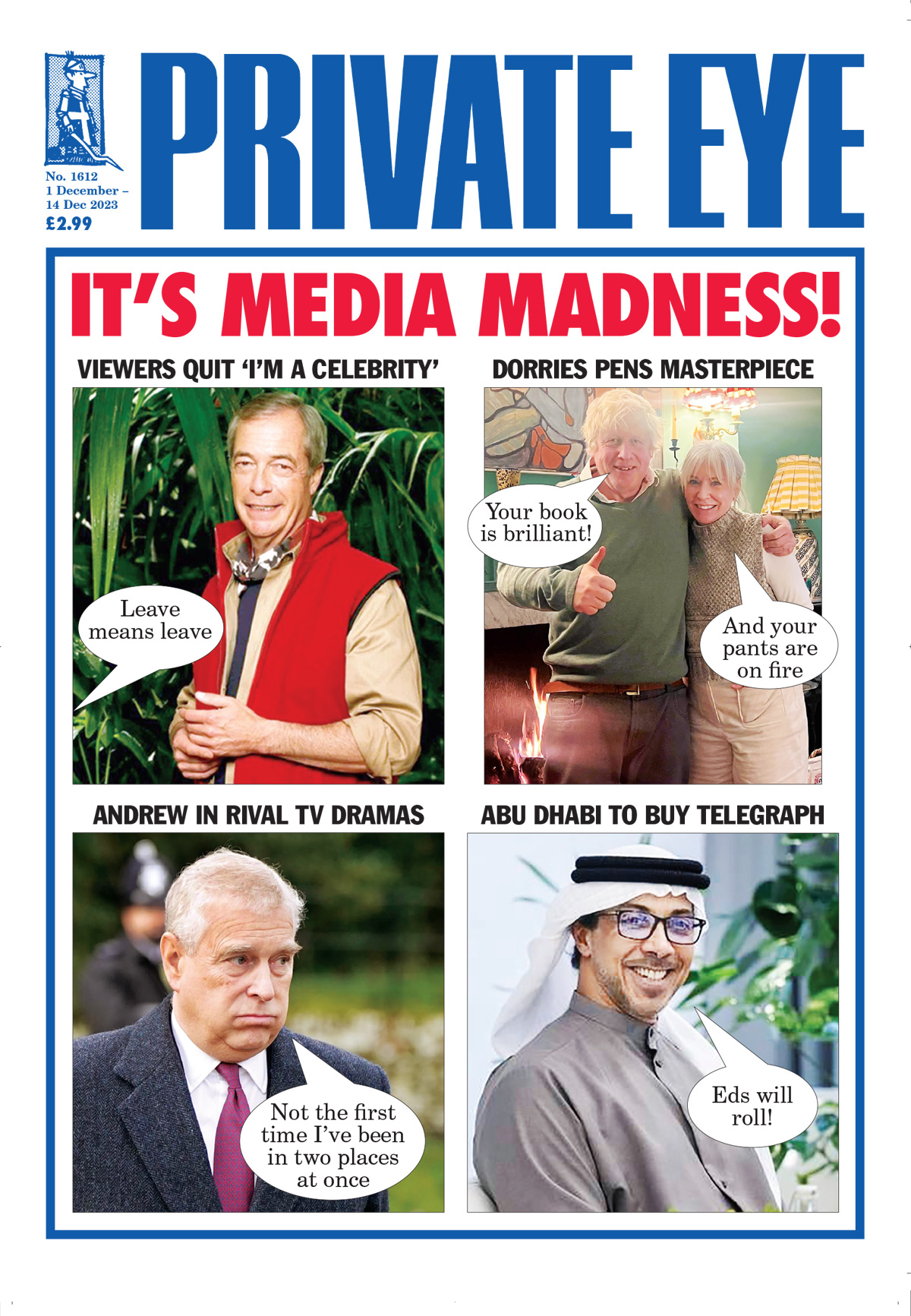 In This Issue
Supreme Court to be deported to Rwanda… Ironyometer blows up as UAE hosts COP28… 'End of truce promise' cheers weapons manufacturers… New fears for Stormont MPs as it is in danger of reconvening… Perfect legs article goes on and on… Lines on the cancellation of BBC TV's Top Gear… Airship in 'rapid unscheduled disassembly' says Hindenburg boss… Michael Sheen criticises casting of Michael Sheen… Scientists solve mystery of why just one glass of red wine gives you a headache… This Morning with Sarah Ferguson, as told to Craig Brown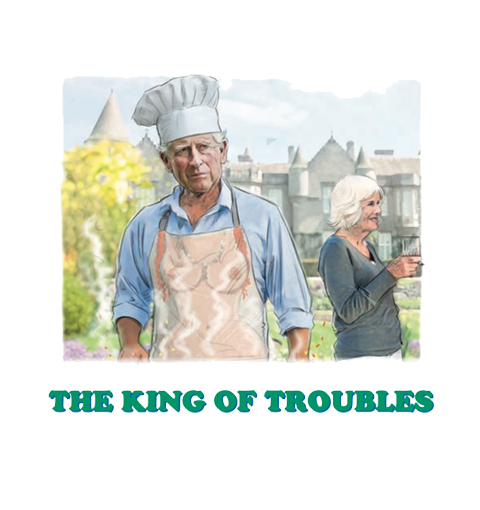 School's out
The college boss who has been barred from working in education
Red for danger
Labour's candidate selection chaos
Paper tigers
The art of deception in the auction for the Telegraph
Read these stories and much more - only in the magazine. Subscribe here to get delivery direct to your home and never miss an issue!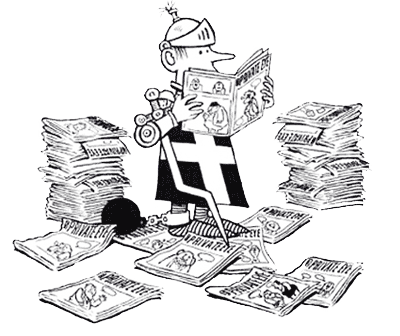 ONLY £2.99
SUBSCRIBE HERE
NEXT ISSUE ON SALE
13th December 2023
WHY SUBSCRIBE?