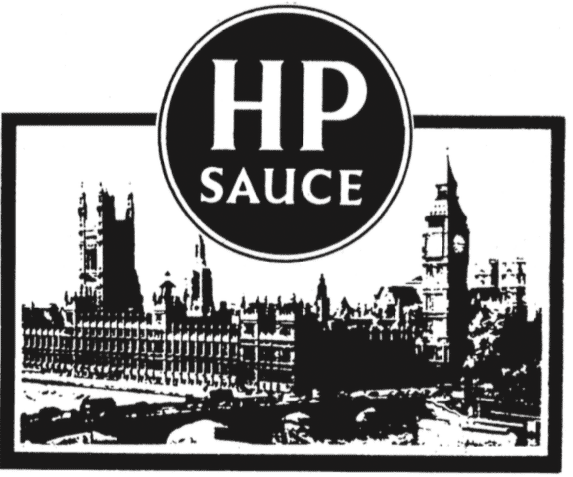 Crypto-currents
Nigel Farage, Issue 1535
Rabble-rousing doesn't come cheap, so even with Brexit in the bag Nigel Farage is having to redouble his attention-seeking and enrichment ambitions.
As he tries to convert the Brexit Party into anti-lockdown Reform UK (which strong objections from a similarly named think tank could well scupper), accounts filed with the Electoral Commission show that in 2019 the party racked up a £1.6m deficit. This was despite receiving £17.3m income (more than £10m from mysterious crypto-investing businessman Christopher Harborne, the rest from smaller donors and now disgruntled would-be election candidates).
While £11.1m went on staff and campaigning, a further £7.8m is simply reported as "other expenditure" – presumably including its sparsely attended 2019 conferences.
Crafty beggars
Despite some hefty income since then – a £990,000 donation from companies controlled by Farage deputy Richard Tice's company Leave Means Leave Ltd, plus loans of £310,000 from Tice's investment company TISUN Investments Ltd, followed by yet more cheques from Harborne and fund manager Jeremy Hosking – Farage and Tice put out the begging bowl again as they launched Reform UK.
"We need to get ready for elections next year," they wrote. "We need your help." The more generous can still become members of the Brexit Club for a mere £100 a month, or a grand a year.
Fortune teller
Not that any of the money goes to Farage personally, of course. He's finding other channels, such as a new investment newsletter, 'Fortune & Freedom with Nigel Farage'.
Boasting "40 years of experience in finance AND politics" and "deep-rooted contacts that provide me with intelligence and a unique perspective", Farage promises subscribers he will "help you potentially profit from a Britain I believe is primed to boom post Brexit… [and] help you protect yourself from an EU financial system that I believe is set to implode". He will "open your eyes to alternative financial opportunities and truly independent ideas". (Like, maybe, putting £10,000 on a Trump election victory, as Farage very publicly did to plug gambling and crypto betting site, Guesser.com.)
Crypto clues
Leading the newsletter's coverage is a piece headed: "Why bitcoin is the new gold". It and other cryptocurrencies will be a "vibrant, digital alternative" to gold as a financial safe harbour. Bitcoins currently trade at around $9,000 but, says F&F: "A million-dollar bitcoin target may seem to be far-fetched, but the case is more rational than many think."
The newsletter's publisher, Southbank Investment Research Ltd, has an even more gung-ho publication in its stable: Crypto Profits Extreme. F&F's forecasts will be music to the ears of investors like, er, Christopher Harborne, whose seven-figure bitcoin purchases featured in the recent FinCEN Files leak (see Eye 1531) and whose son runs his own "de-centralised" cryptocurrency exchange.
At the rates of return that 'Fortune & Freedom' touts for cryptocurrency, funding a high-profile politician who is plugging it could prove a shrewd investment from Harborne.
More top stories in the latest issue:
MERCER MISSION
Defence minister Johnny Mercer issued a fusillade of gung-ho tweets aimed at Lord Gnome's hacks, before turning his Twitter fire on retired generals.
REVEALING DATA
Johnny Mercer refused a meeting with a victims' charity about his bill – but when it comes to controversial data firms he's more than happy to chat.
FREELANCING FREEMAN
Ex-minister George Freeman was paid £5,000 for "technology consulting" from a firm "working on the problem of cross contamination" during the pandemic.
CALLED TO ORDURE
Facing questions in the Lords about the lockdown ban on church services, the government sent along a minister who plainly thought the rules were barmy.
DIDO NO LIE LOW…
NHS Test & Trace chair Baroness Harding appeared before the Commons health committee last week – after her husband had been told to self-isolate.
SPIN CYCLE
Since former MPs Luciana Berger and Chuka Umunna joined PR agency Edelman, they appear to have cast aside their earlier views on Brexit and Tories.
FROM BAD TO WORSE
Former Ukip leadership contender Raheem Kassam is now reduced to acting as a bouncer for dishevelled former White House adviser Steve Bannon.
POWER PLAY
Russian Alexander Temerko has spent years establishing himself as a Tory party donor, as his company Aquind chases a £1.2bn contract.
IN-HOUSE PARTY
Plaid Cymru is keeping its review into antisemitism in-house, appointing Liz Saville Roberts MP, its group leader in the Commons, to conduct it.
HOUSING NEWS
Property developer Peter Freeman is the new chair of Homes England, yet his own company reduced the number of affordable homes in a key development.
SERVICE TIPS
Lord Agnew is planning an in-house management consultancy run by the civil service to save money, but it may end up being the worst of two worlds.
HOCUS POTUS
A few populist world leaders may find relations with a Joe Biden-led US strained after hurriedly congratulating Donald Trump on his election "victory".