Pranks for the memories…
London mayoralty, Issue 1546
ONE of the biggest surprises in the London mayoral election campaign came last week when a Savanta ComRes poll for ITV News showed Niko Omilana, a 23-year-old YouTuber, on 5 percent, giving him, unlike other comedy candidates such as Count Binface and Laurence Fox, a fighting chance of retaining his deposit come 6 May.
Virtually unheard-of by anyone over 30, Omilana has 3.43m subscribers to his YouTube channel, 1.1m followers on Instagram and a further 526,000 on Twitter, though the number of those resident in London and both old enough and bothered enough to vote is unknown.
They have, however, delivered more than 4m views to a video Omilana uploaded on 17 April titled "I Pranked the News", which supposedly detailed how the BBC had refused to interview him as a mayoral candidate until he spent two days protesting in person outside Broadcasting House.
A fairly tedious 12 minutes interrupted by three ad breaks culminates with footage of Omilana talking to a BBC reporter after telling viewers the corporation has given in to "my demands" and an offer to "call off the siege".
Moon shot
"I am over the moon, we have actually managed to get our own interview with the BBC," he enthuses. "And that is how you finesse a national TV station into interviewing you."
All this came as a surprise to producers at BBC London, who were under the impression they had been actively trying to secure an interview with Omilana since late March, submitting requests via his election agent as well as direct messages on his social media channels.
Auntie establishment
"We have interviewed all official candidates standing in the London mayoral election, in line with our editorial guidelines. We sought an interview with this candidate well before he decided to make a film outside our building," a BBC spokesperson tells the Eye. But in an online world where many have unilaterally decided the mainstream media don't cover the issues they ought to without bothering to watch it to check, do inconvenient facts like that really matter?

London calling
SHAUN BAILEY, the Tory candidate for the London mayoralty, had a hapless online "manifesto launch" (his second campaign launch after the first sank without trace).
It was held at 8am on a Monday and there were just six souls on the Zoom call. The event was held in a youth centre where a wobbly banner for the Bailey campaign had been erected between two pool tables. Bailey made a short speech – audio only at the start – in which he mewed that London needed "a fresh start" ("early start", shurely? – Ed).
He also kept repeating the phrase "in my first hundred days". He must have said that 20 times. Support came from government minister Kemi Badenoch, who was down a phone line, and a former Labour mayor of Islington who kept licking her finger to turn the pages of her seriously under-rehearsed speech.
Questions from the press? Just one, from an Evening Standard reporter whose connection initially went phutt. After that, Bailey just wandered off set, in total silence, without explanation or even a goodbye.
The Tories are riding high in national polls and if they had chosen an even half-sparky candidate, they might have been in with a chance of beating Labour's Sadiq Khan. As it is, Bailey may struggle to beat Laurence Fox and the bloke who drinks his own pee.
More stories in the latest issue: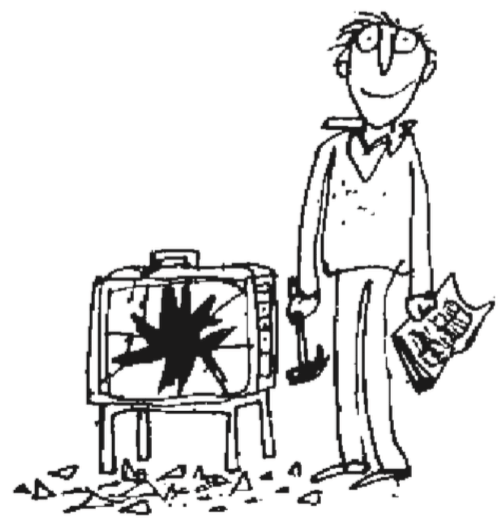 A BBC BUN FRIGHT
A sighting of Hugh Grant in a Somerset bakery became headline news on the BBC website – prompting online mockery and an internal post-mortem.
LEGAL MEDIA NEWS
Jeremy Corbyn has suffered another setback, with the appeal court refusing to overturn Mr Justice Saini's findings that he had defamed a Jewish activist.
ARISE & FALL
Years after leaving a host of people unpaid for work done for Arise TV, a Nigerian media mogul has been disqualified as a company director in the UK.
DIGITAL SPROUTS
Organisers of the EU's new multilingual platform inviting citizens to contribute ideas fear it may be unable to combat trolling campaigns or foreign interference.
DATA MINING AND THE 'SHINNERBOTS'
A system secretly created by Sinn Féin is gathering personal information about the Irish electorate – and even guessing which party they're likely to support.
SPRING GAMBLING SPECIAL
Just as the government plans to crack down on gambling, Barnardo's has emerged as part of a bid to run the UK national lottery after Camelot.
PLUS: Dumb Britain, Ad Nauseam, Anti-Social Media & more.