COVERS LIBRARY

Previous Issue
Viewing: Issue 412
Next Issue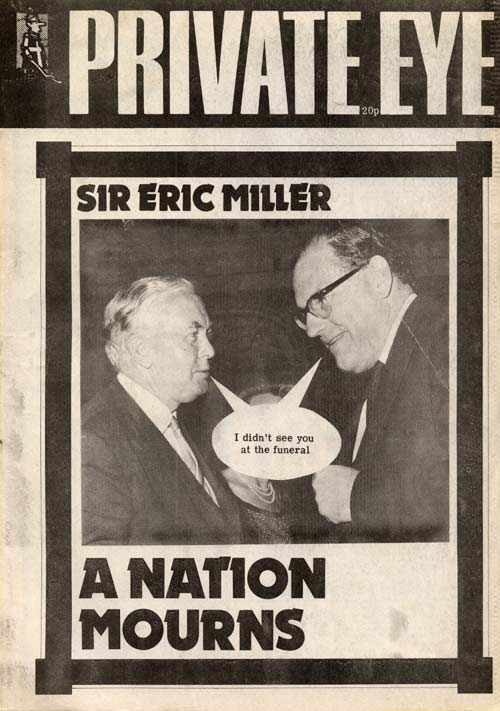 Issue 412
Date
30 September 1977

2010s


2000s


1990s


1980s


1970s


1960s

MORE FROM PRIVATE EYE
ONLY IN THE MAGAZINE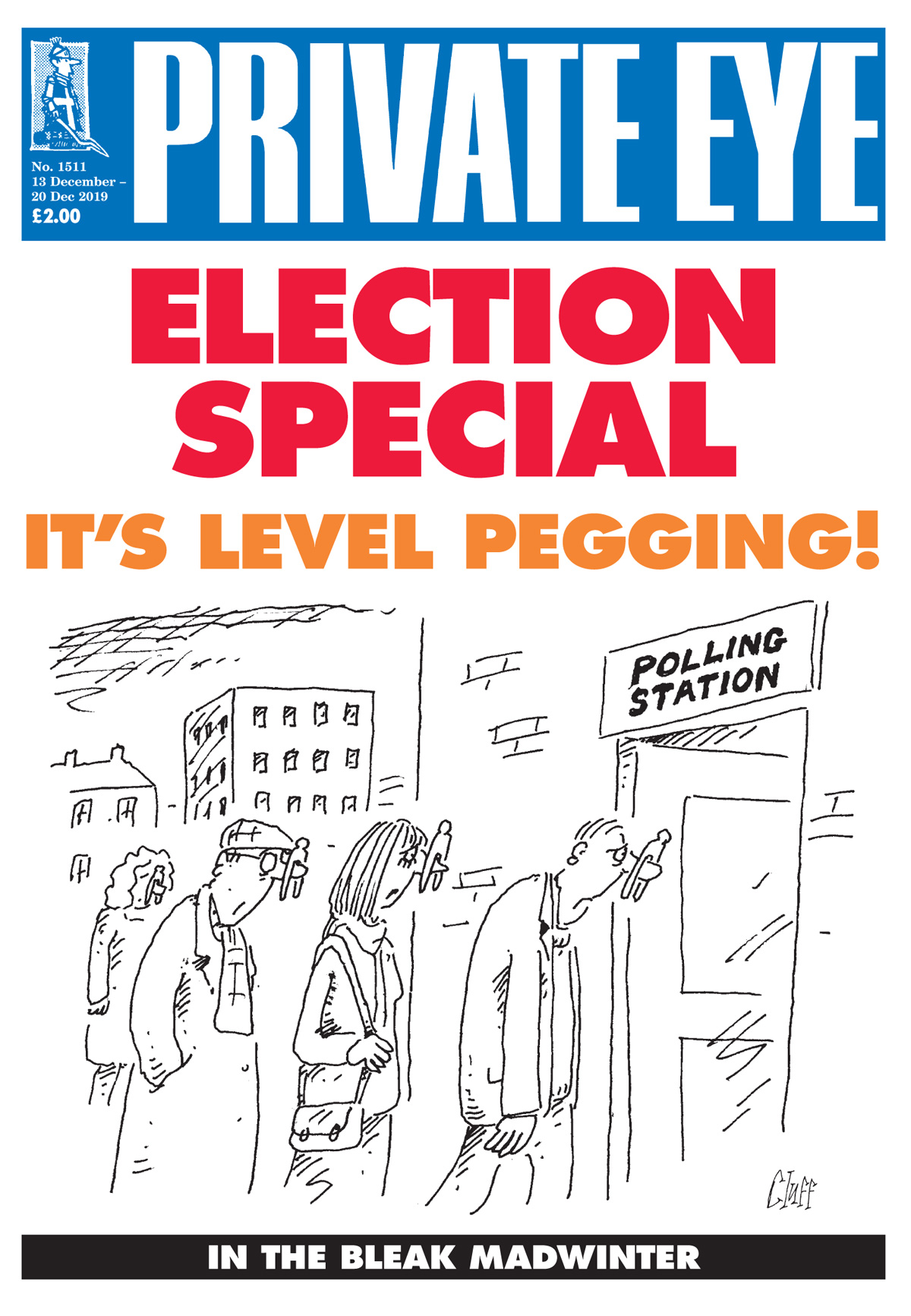 In This Issue
PM reduces terror level down from Neil to Marr then Robinson… Jacob no longer the silliest Rees-Mogg… Twitter embraces left-wing firebrand Andrew Neil… Nato plays vital peace-keeping role at Nato summit… The sad end of the Apo'strophe Society… A Rock vs A Hard Place – Britain Decides… MailOnline, as seen by Craig Brown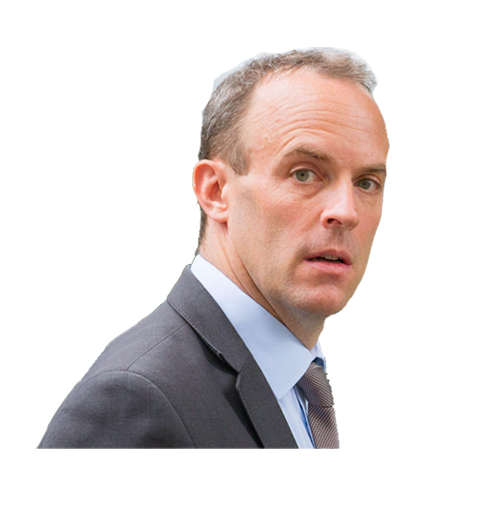 Club Thai
Brexit Party's Mr Moneybags
It's WikiBeaks!
Assange judge steps aside
Daylight Raabery
Off his head over NHS drug prices
Read these stories and much more - only in the magazine. Subscribe here to get delivery direct to your home and never miss an issue!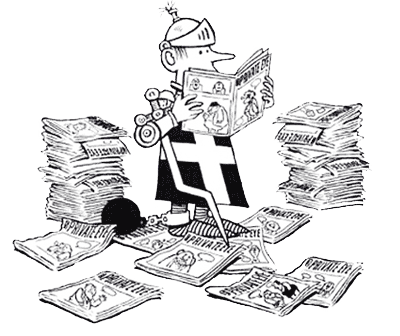 ONLY £2.00
SUBSCRIBE HERE
NEXT ISSUE ON SALE
24th December 2019
WHY SUBSCRIBE?