COVERS LIBRARY
Viewing: Anthony Barber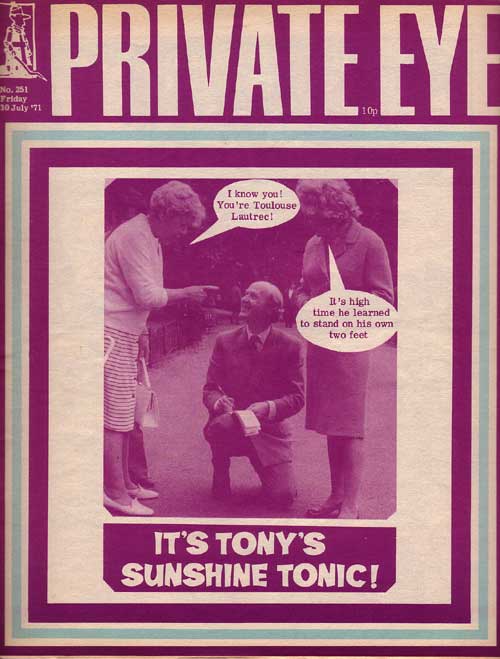 Anthony Barber
July 1971
Issue 251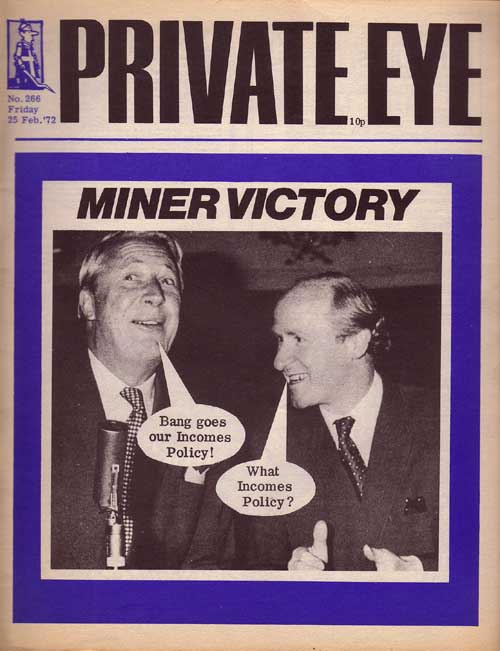 Anthony Barber
February 1972
Issue 266
This Private Eye covers library has been transferred over from the website Ugandan Discussions.

All covers and material are the copyright of Private Eye.

Please contact 020 7437 4017 in advance for reproduction permission and details of our charges.
MORE FROM PRIVATE EYE
ONLY IN THE MAGAZINE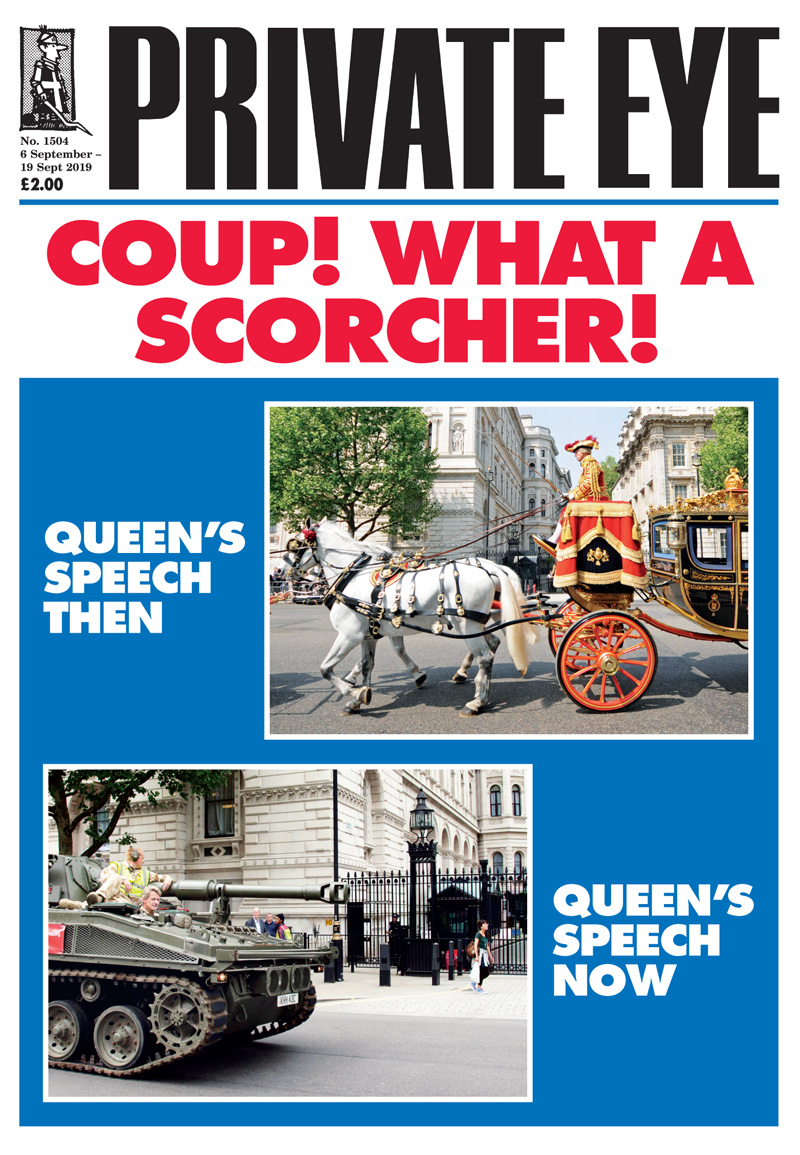 In This Issue
African Union in Crisis Talks Over Fears for UK Democracy… God Warned Not to Intervene in Brexit Debate… What Happens Next? Dominic Cummings' Masterplan to Sack All MPs… Ruth Davidson Quits Over Baby PM Who Throws Toys Out of Pram… Establishment Photo of Prince Andrew on Balcony 'Clearly a Fake'… Shortage of Civilians to Slaughter Leaves Yemen on the Brink…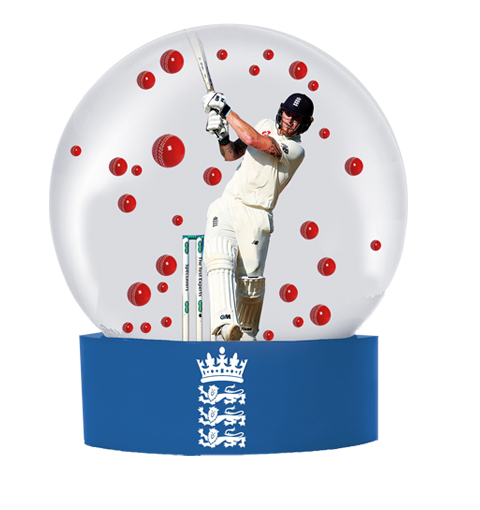 Gnomemart
End-of-summer madness!
P is for Paxman
Craig Brown's Diary
Who knew what?
HS2 covers its tracks
Read these stories and much more - only in the magazine. Subscribe here to get delivery direct to your home and never miss an issue!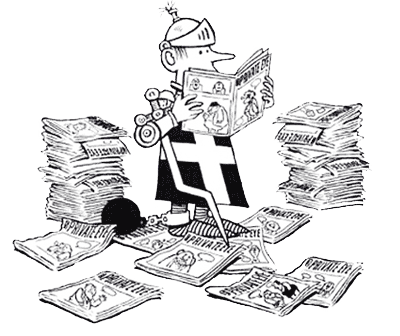 ONLY £2.00
SUBSCRIBE HERE
NEXT ISSUE ON SALE
15th October 2019
WHY SUBSCRIBE?