COVERS LIBRARY
Viewing: Donald Trump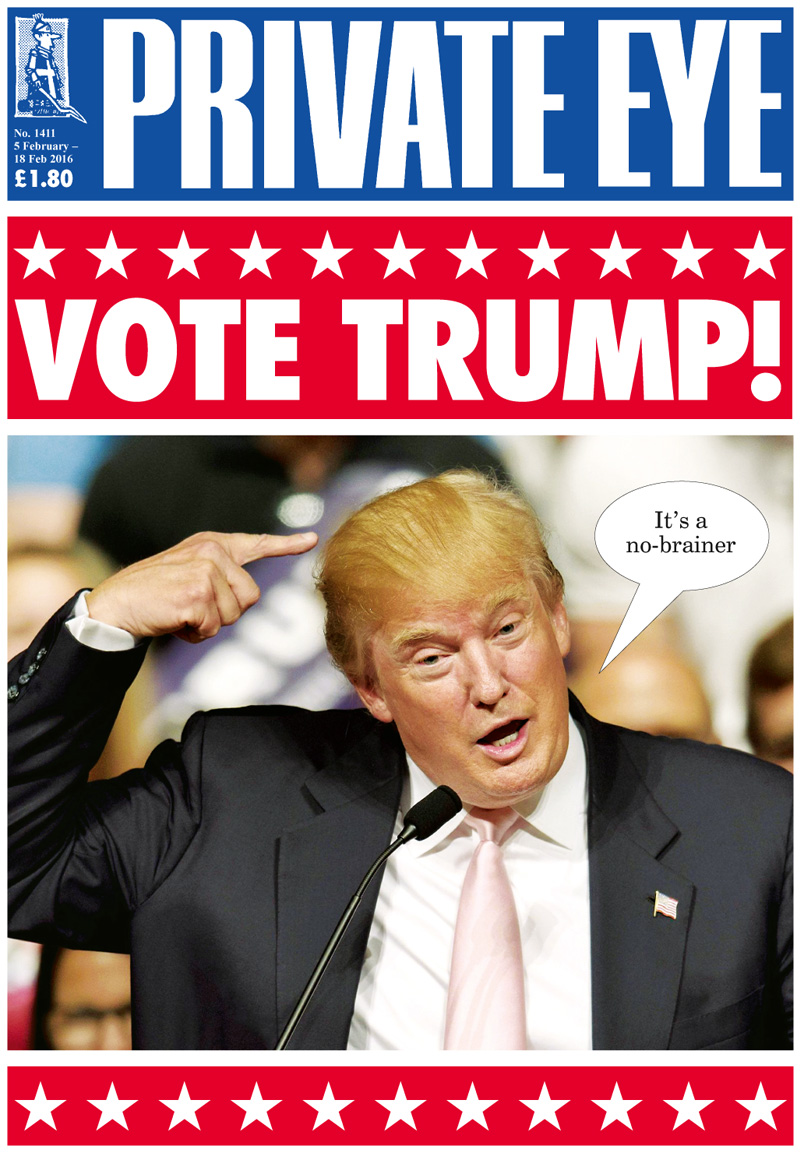 Donald Trump
February 2016
Issue 1411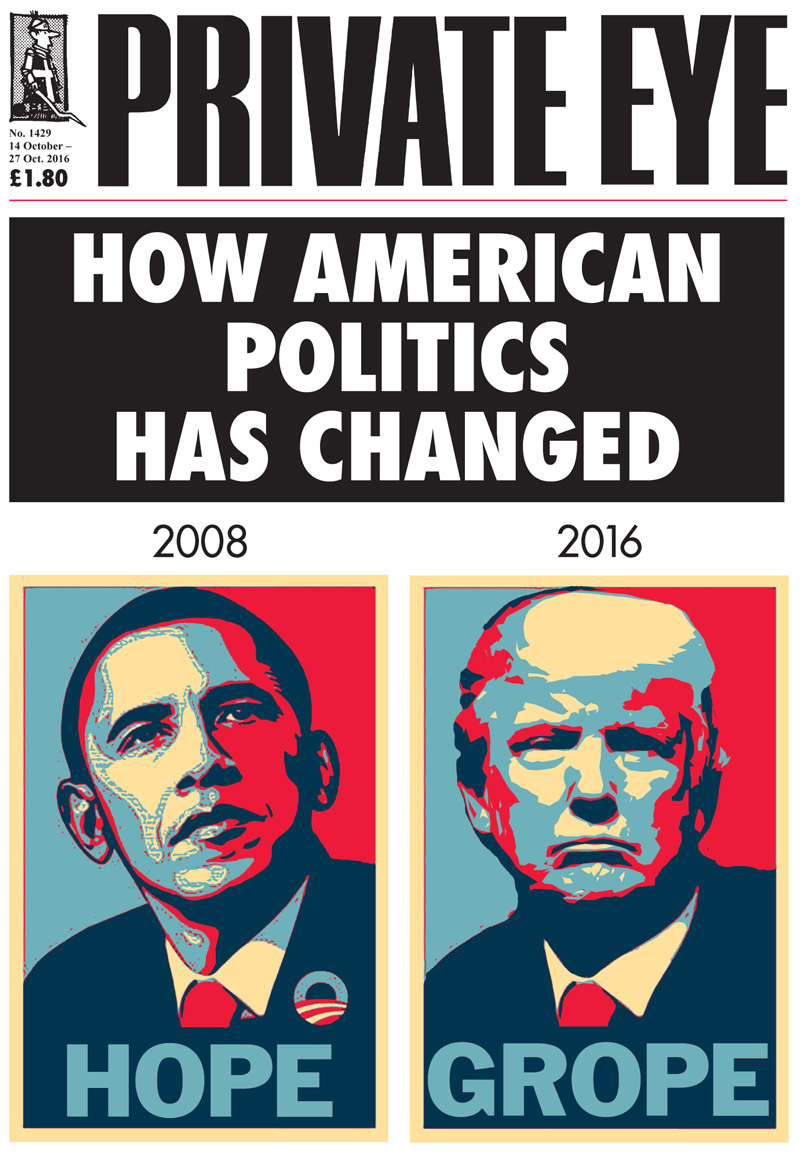 Donald Trump
October 2016
Issue 1429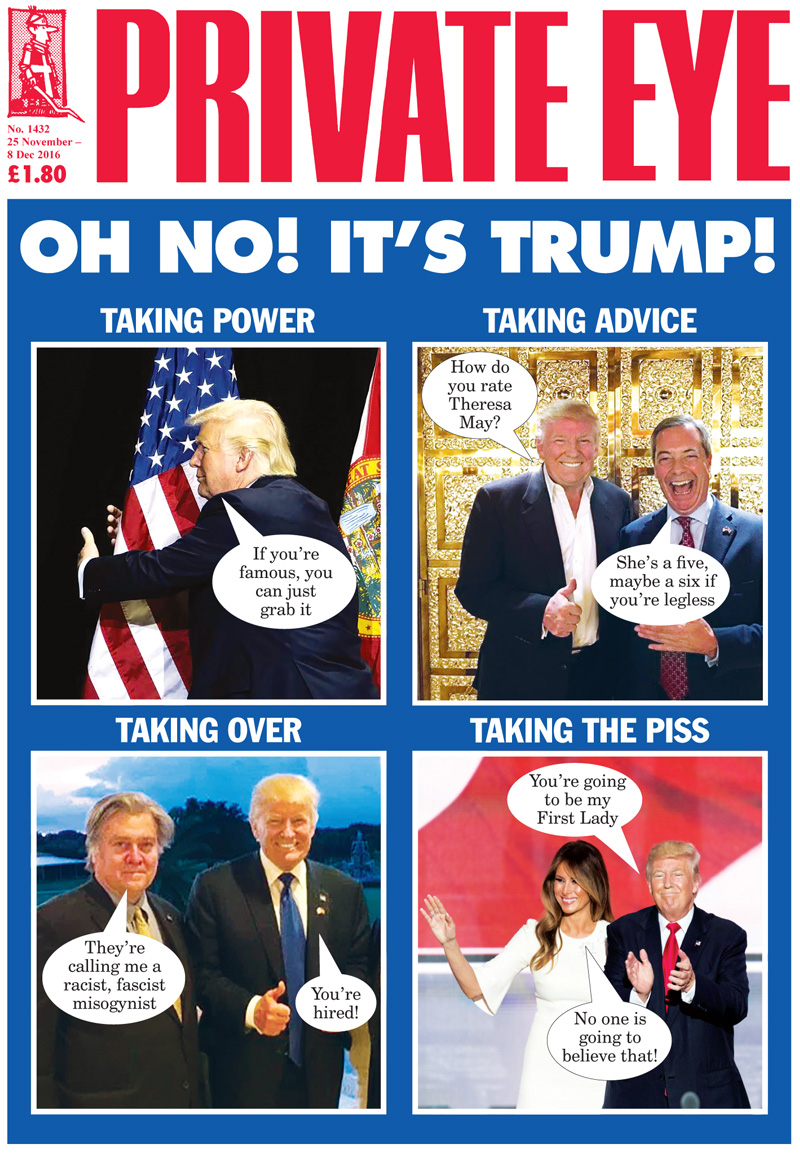 Donald Trump
November 2016
Issue 1432
Donald Trump
January 2017
Issue 1436
Donald Trump
February 2017
Issue 1438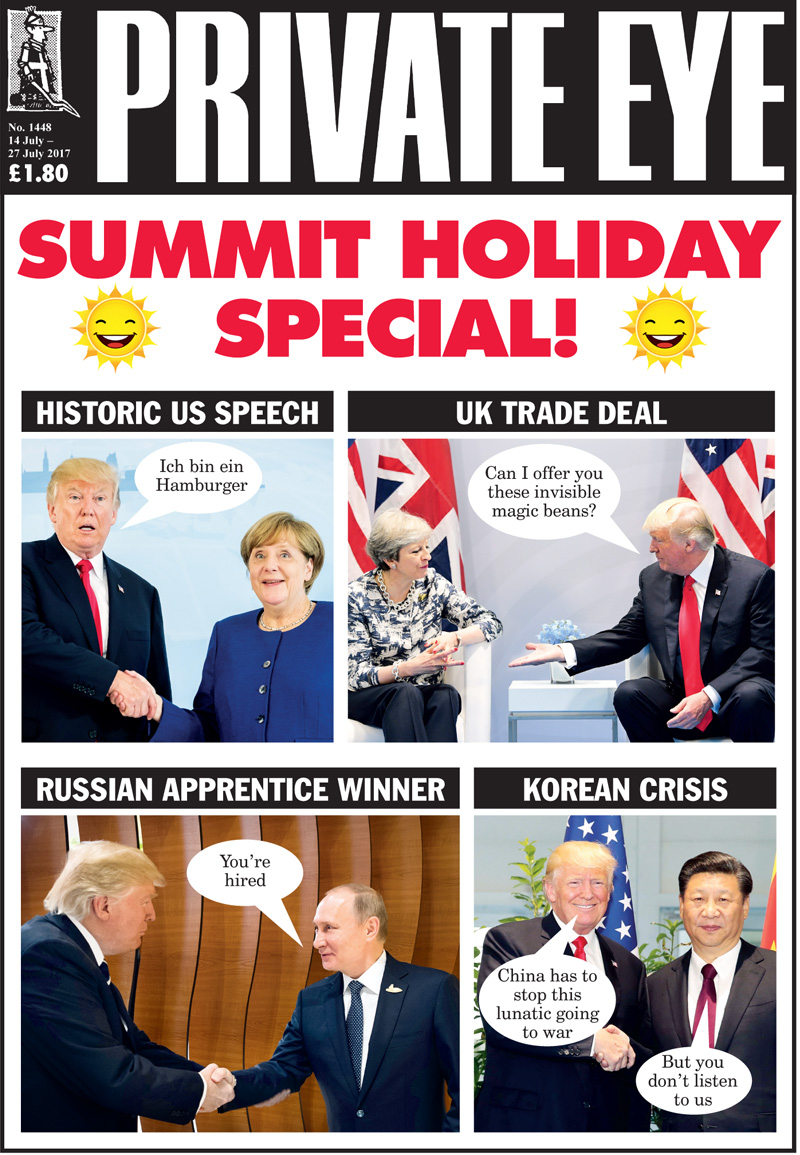 Donald Trump
July 2017
Issue 1448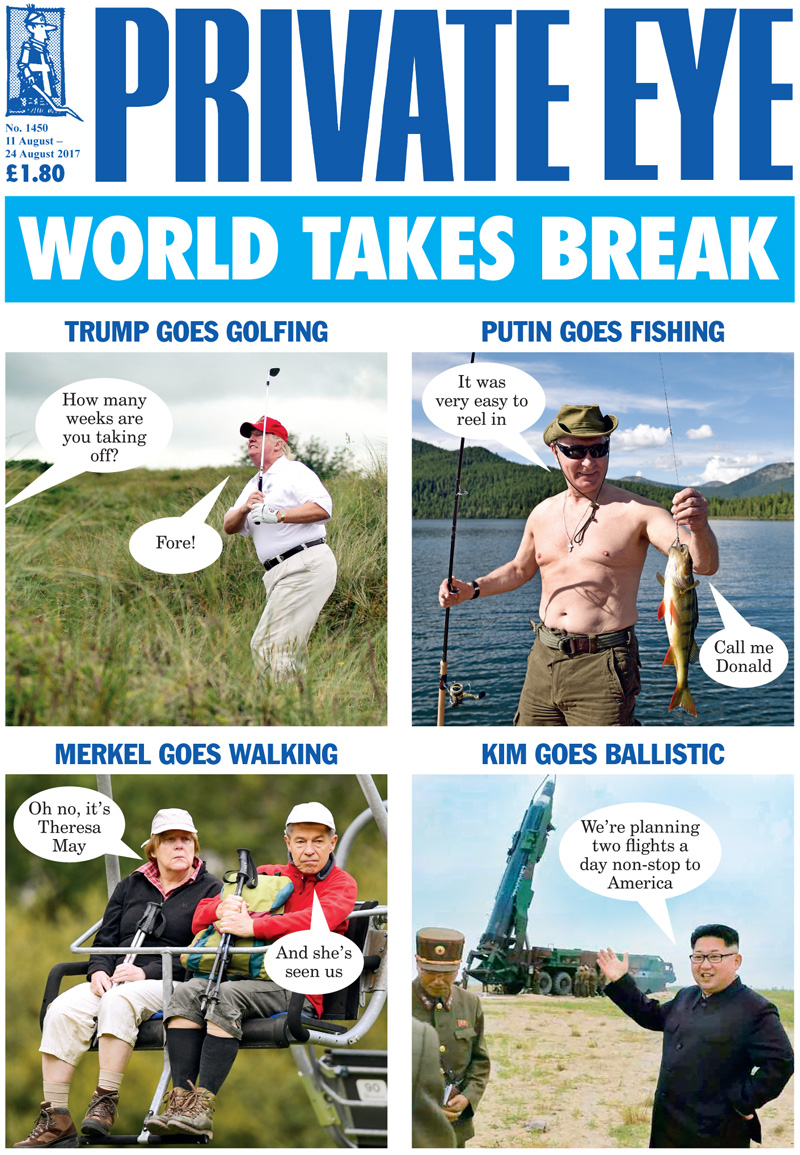 Donald Trump
August 2017
Issue 1450
Donald Trump
January 2018
Issue 1461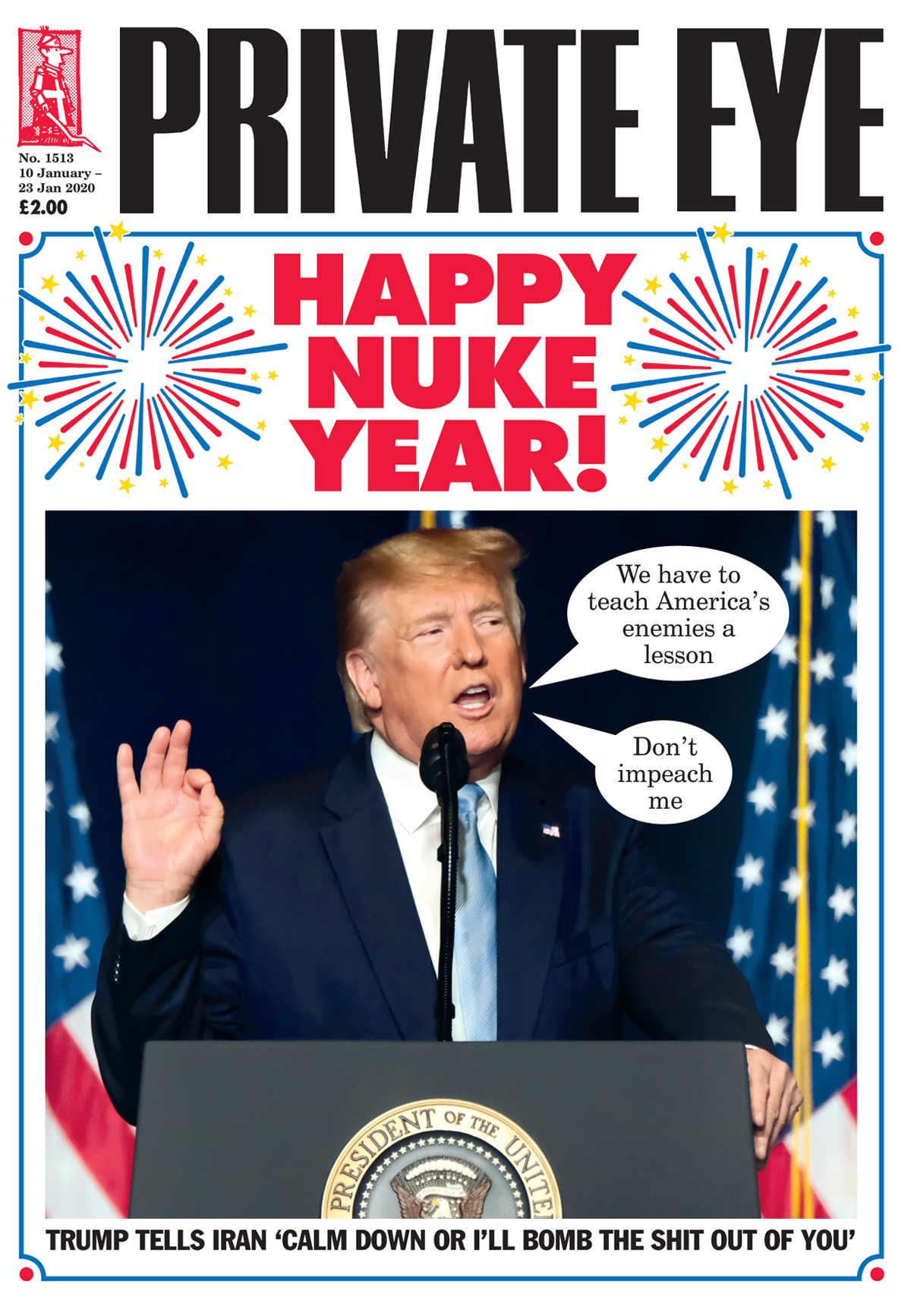 Donald Trump
January 2020
Issue 1513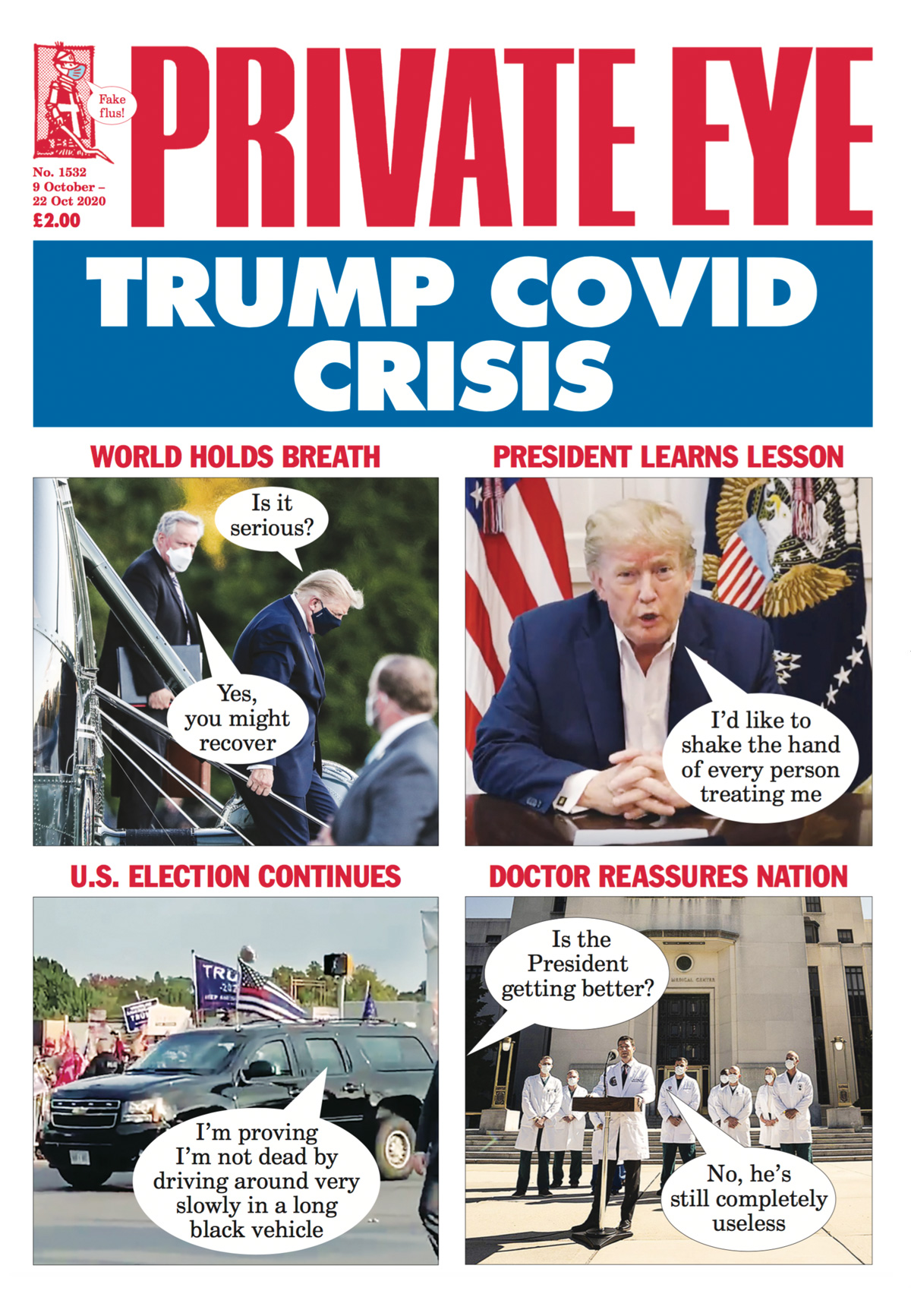 Donald Trump
October 2020
Issue 1532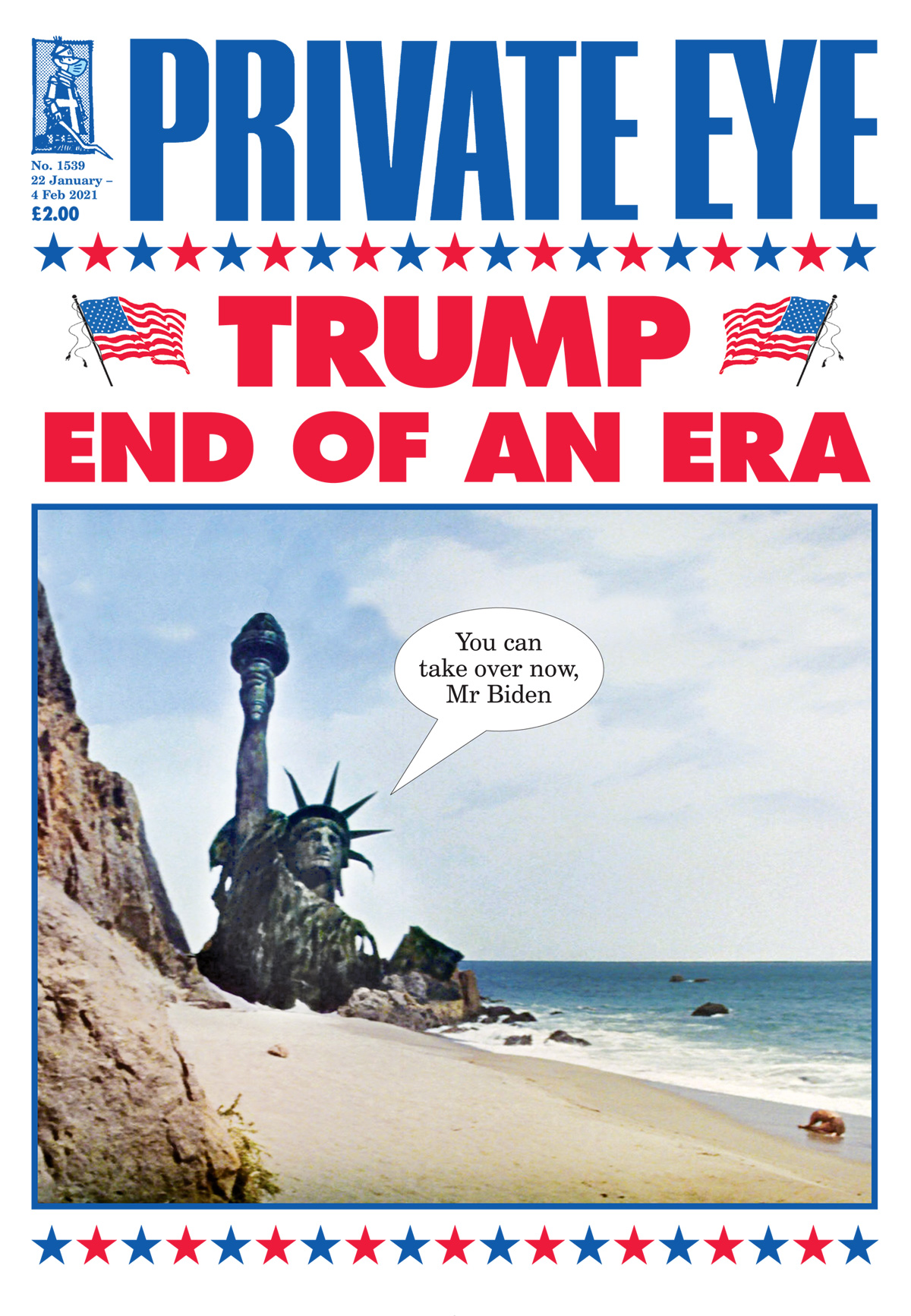 Donald Trump
January 2021
Issue 1539
This Private Eye covers library has been transferred over from the website Ugandan Discussions.

All covers and material are the copyright of Private Eye.

Please contact 020 7437 4017 in advance for reproduction permission and details of our charges.
ONLY IN THE MAGAZINE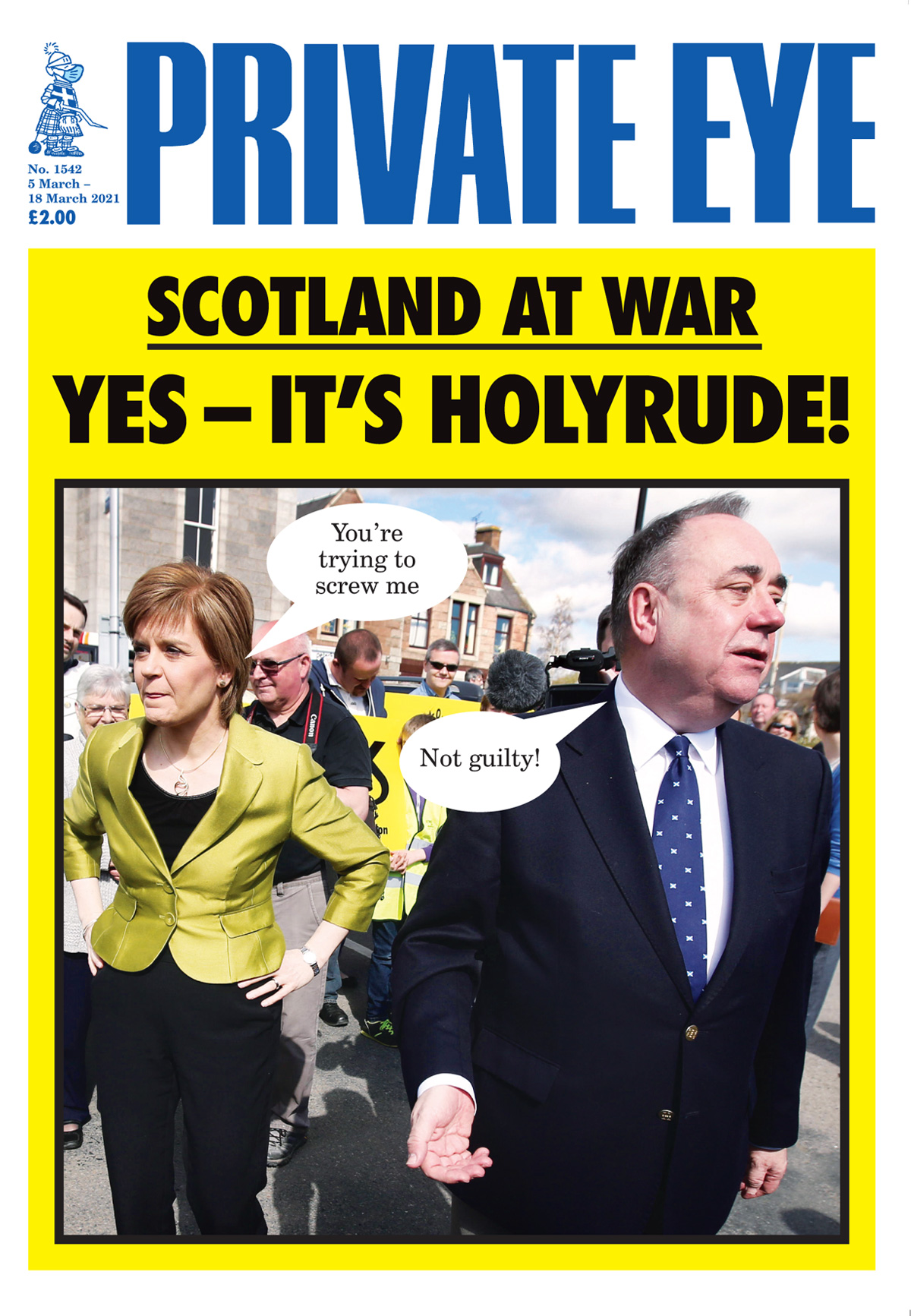 In This Issue
Chancellor Rishi Sunak unveils give-and-take away Fudget… Prince Charmless gives interview to jester – Nursery Times Exclusive… Top IRA man confesses to being undercover editor of national newspaper… 'He's barking most of the time… but I stand by him' – Downing Street Top Dog Dilyn on life with the PM… Is Rachel Johnson's article about cutting her husband's hair too long and should it be cut?... Europeans now refuse vaccine they were angry about not getting enough of in the first place… Henry 'Chips' Channon: The Diaries, 1917-1938, as told to Craig Brown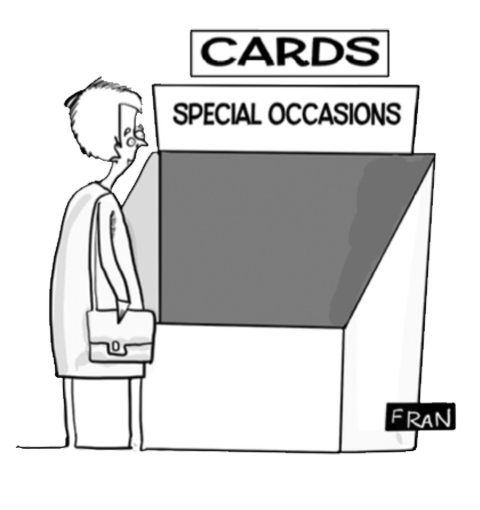 Behavioural insight
How the nudgers are feathering their Nesta
African oddity
Andrew 'Thrasher' Mitchell's unlovely chums in Rwanda
Pandemic update
The coming tsunami of Covid lawsuits
Read these stories and much more - only in the magazine. Subscribe here to get delivery direct to your home and never miss an issue!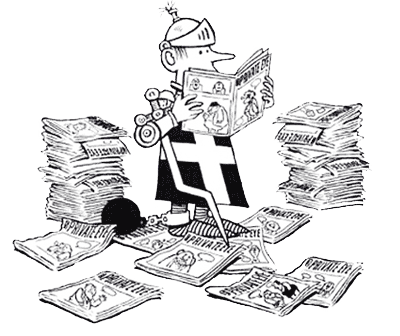 ONLY £2.00
SUBSCRIBE HERE
NEXT ISSUE ON SALE
14th April 2021
WHY SUBSCRIBE?