COVERS LIBRARY
Viewing: John Prescott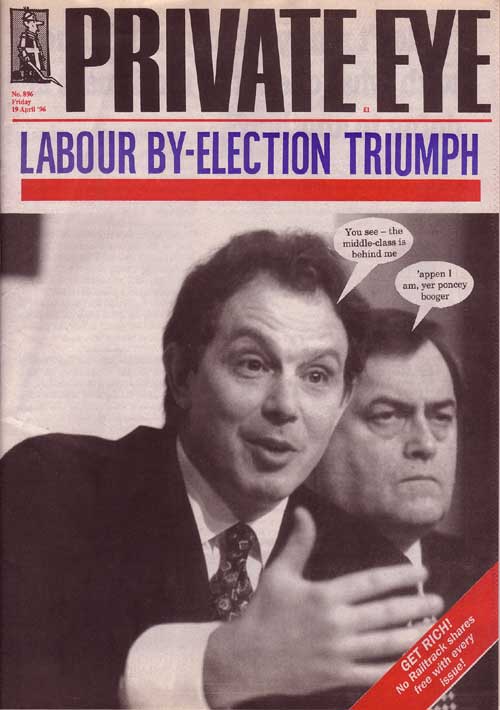 John Prescott
April 1996
Issue 896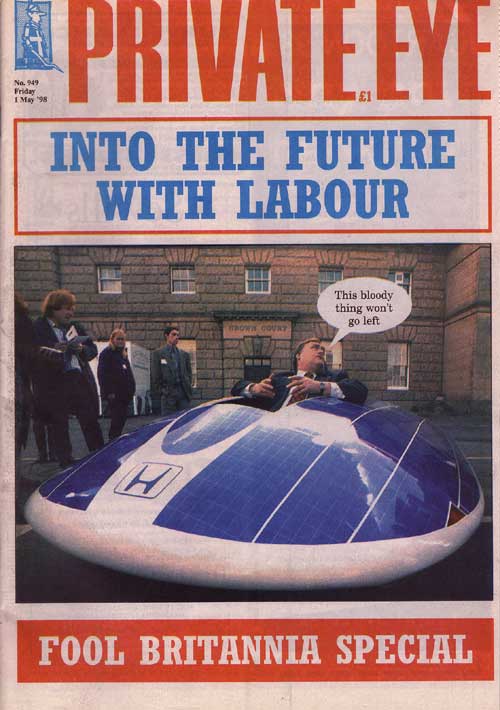 John Prescott
May 1998
Issue 949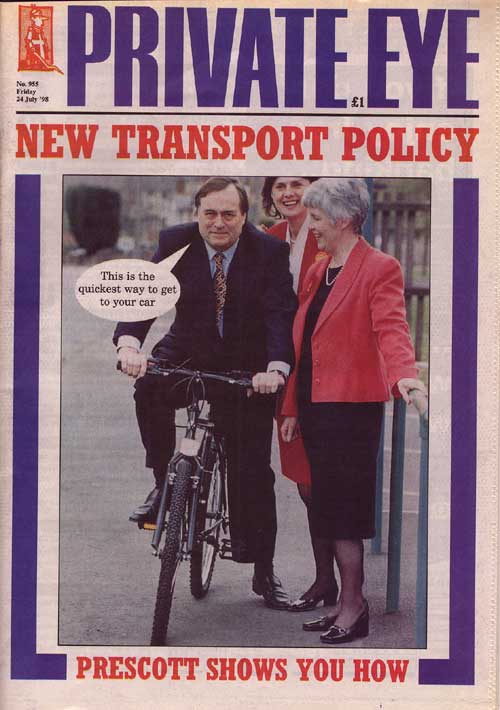 John Prescott
July 1998
Issue 955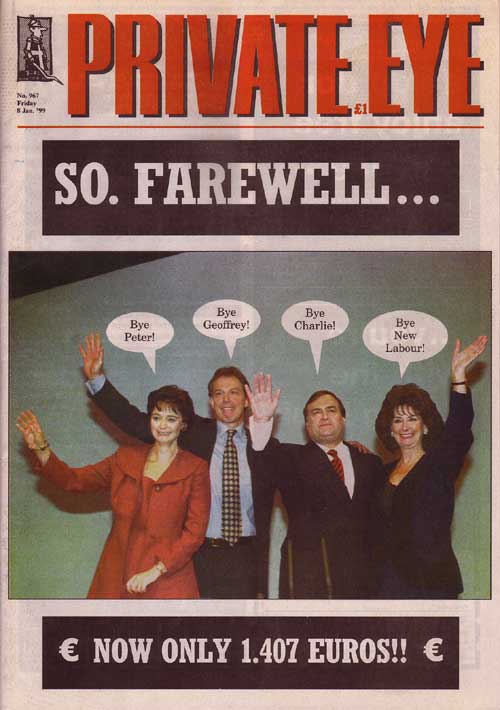 John Prescott
January 1999
Issue 967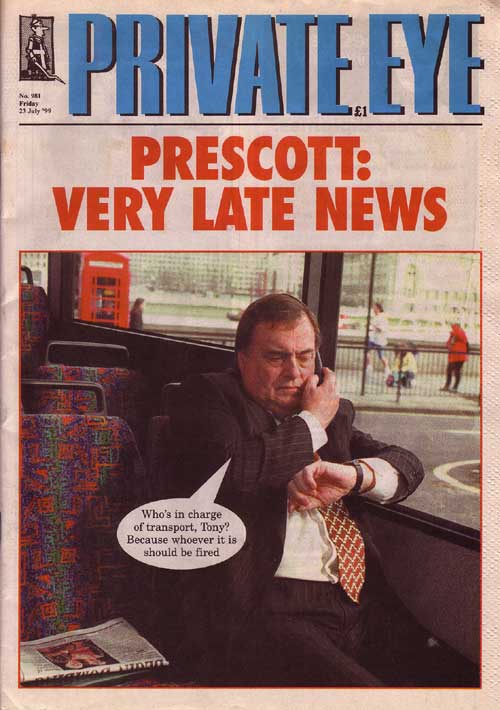 John Prescott
July 1999
Issue 981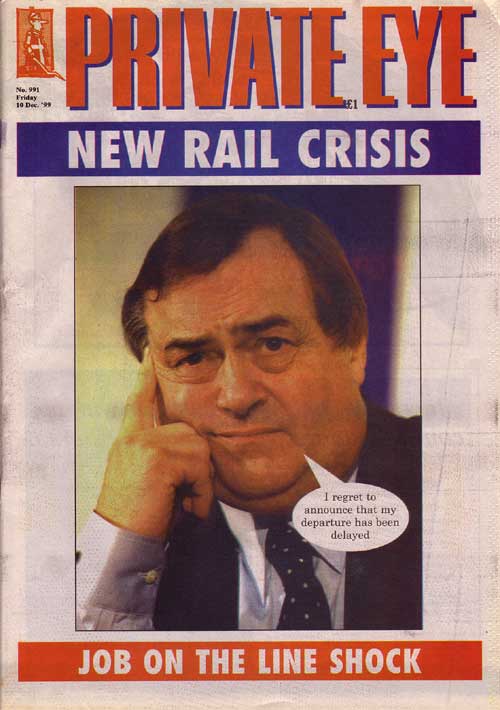 John Prescott
December 1999
Issue 991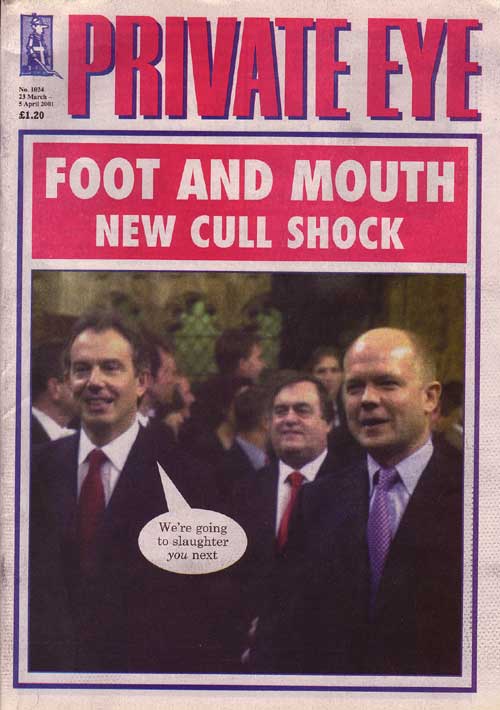 John Prescott
March 2001
Issue 1024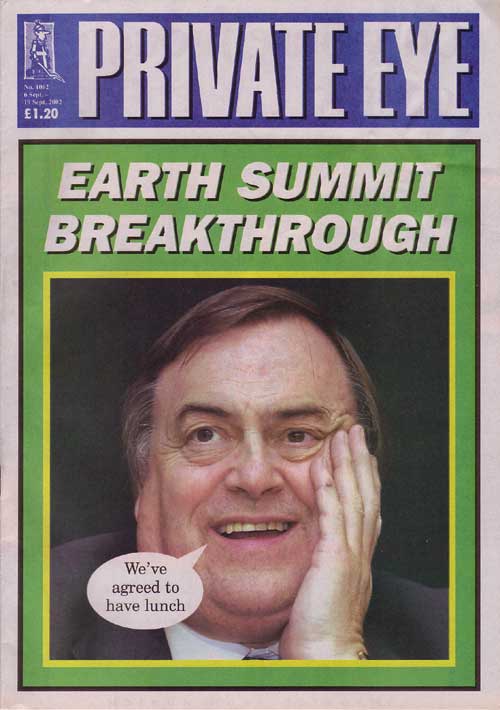 John Prescott
September 2002
Issue 1062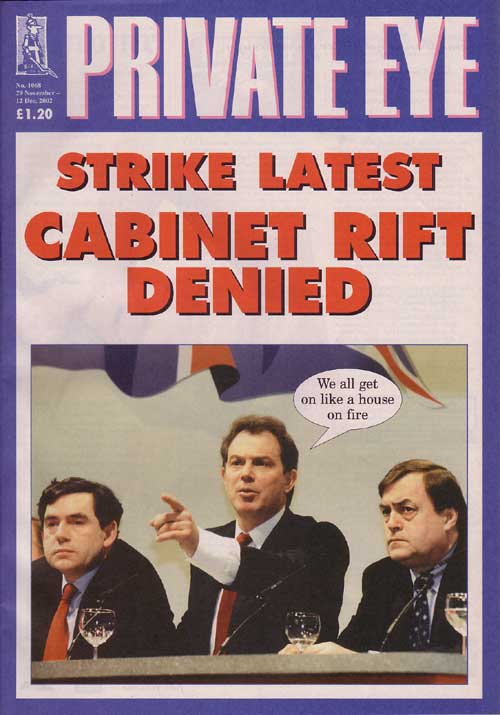 John Prescott
November 2002
Issue 1068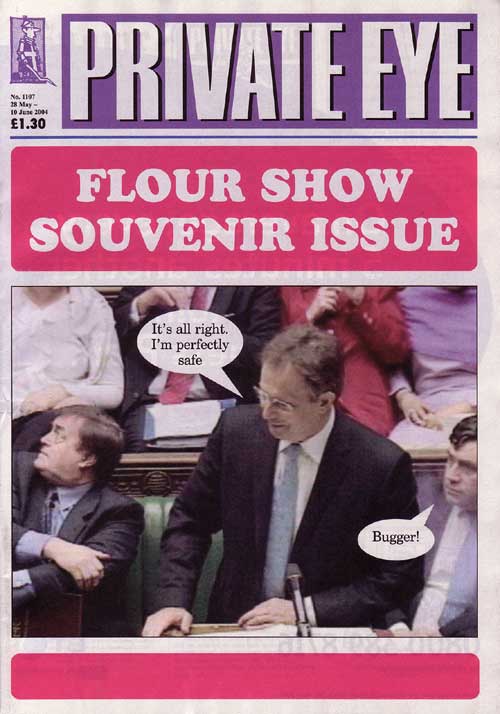 John Prescott
May 2004
Issue 1107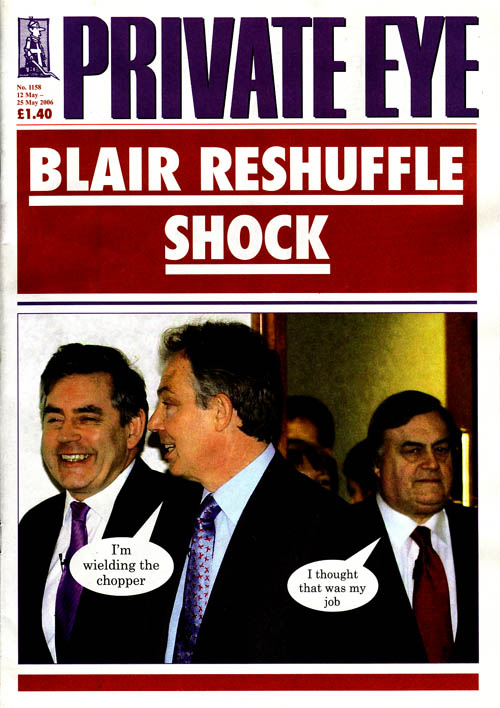 John Prescott
May 2006
Issue 1158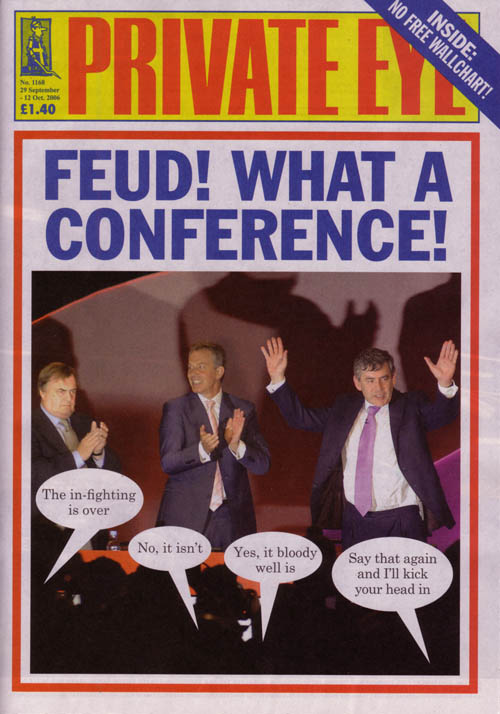 John Prescott
September 2006
Issue 1168
This Private Eye covers library has been transferred over from the website Ugandan Discussions.

All covers and material are the copyright of Private Eye.

Please contact 020 7437 4017 in advance for reproduction permission and details of our charges.
ONLY IN THE MAGAZINE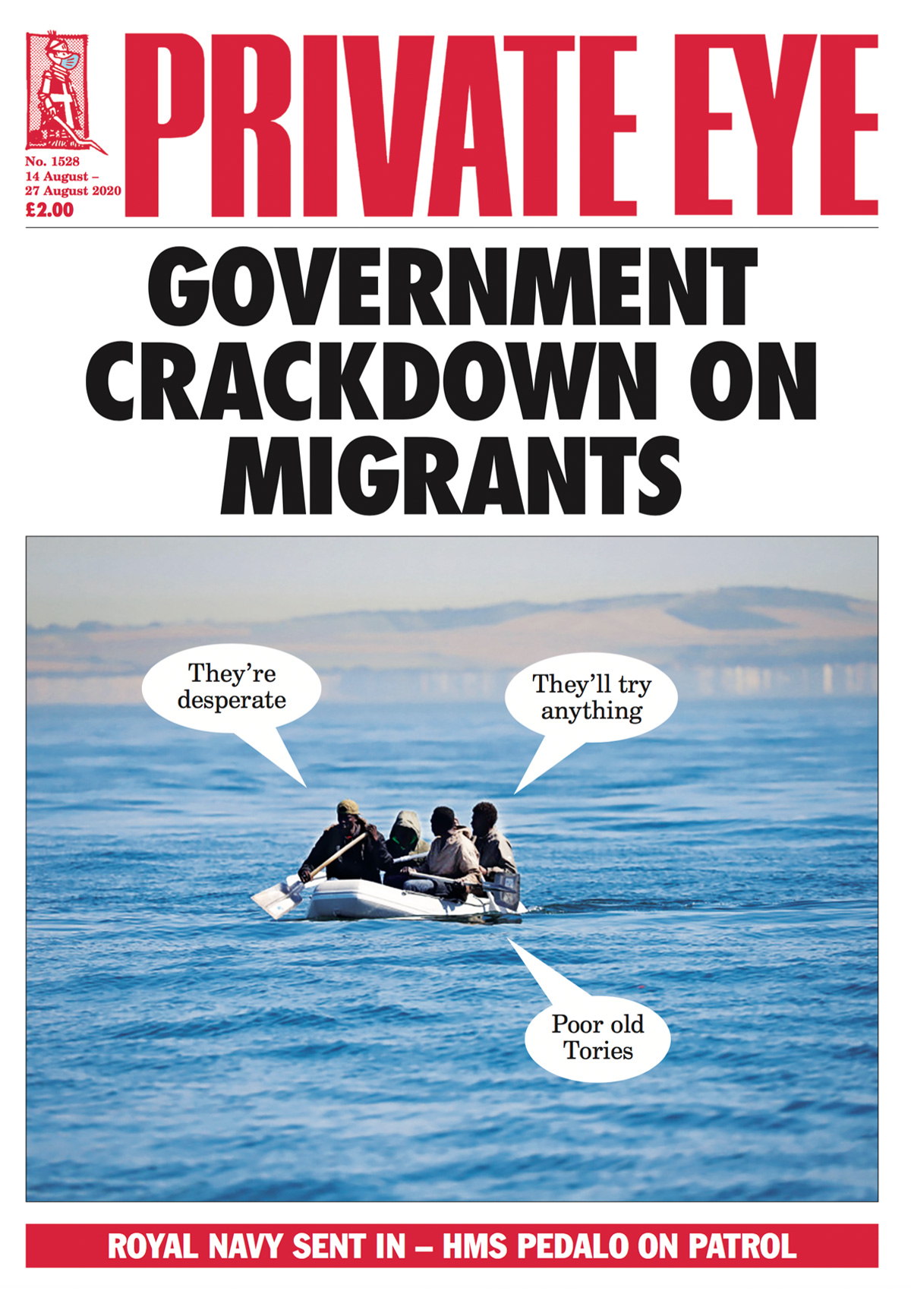 In This Issue
Thousands of desperate people invade beaches of Bournemouth and Brighton in search of a better life… A-level downgrade may lead to lowering of height fruity girls jump on front page of Telegraph… Government's levelling up plan a success as coronavirus moves from mostly in London to mostly in the North… Kate 'moved to tears' by plight of families having to go without an HRH title… Prime Minister Johnson's Dissolute Honours in full… The Duke and Duchess of Sussex: Our blueprint for the future of humanity, as told to Craig Brown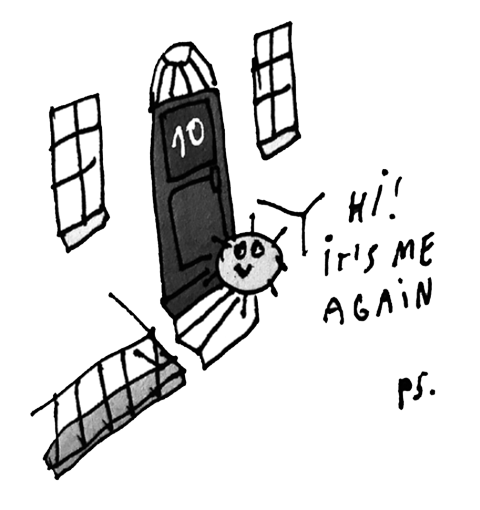 No10 photo op
Slim-Jong Un and his personal snapper
Mews alert
Slicker on that Maxwell house
Pandemic latest
MD on the sick man of Europe
Read these stories and much more - only in the magazine. Subscribe here to get delivery direct to your home and never miss an issue!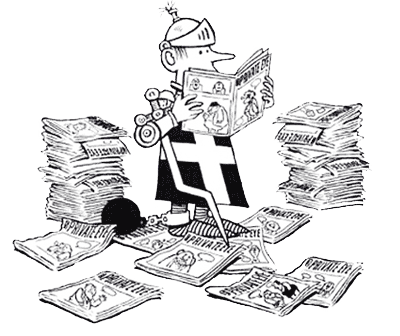 ONLY £2.00
SUBSCRIBE HERE
NEXT ISSUE ON SALE
22nd September 2020
WHY SUBSCRIBE?