COVERS LIBRARY
Viewing: Michael Foot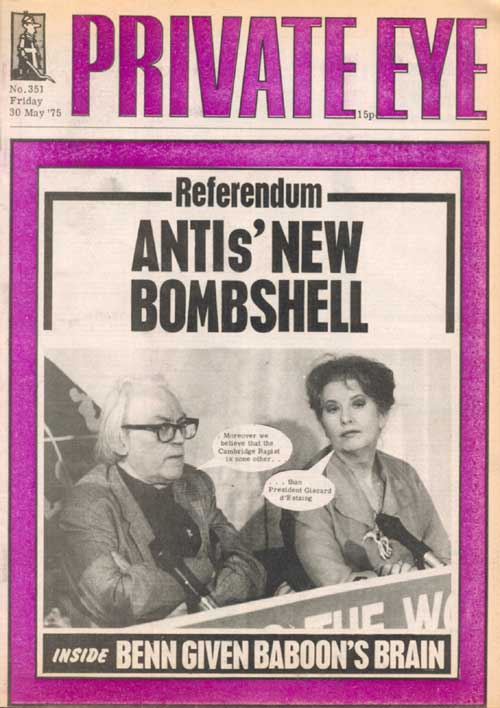 Michael Foot
May 1975
Issue 351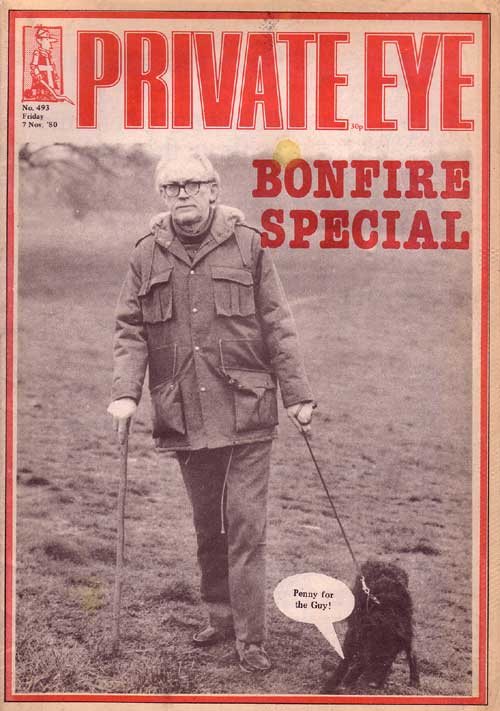 Michael Foot
November 1980
Issue 493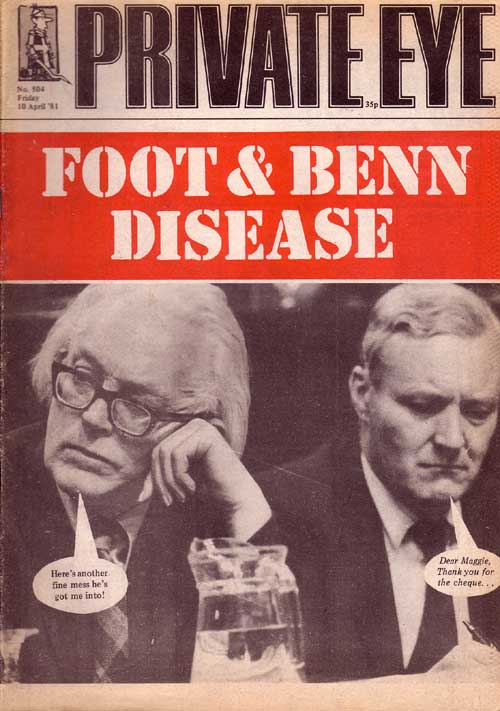 Michael Foot
April 1981
Issue 504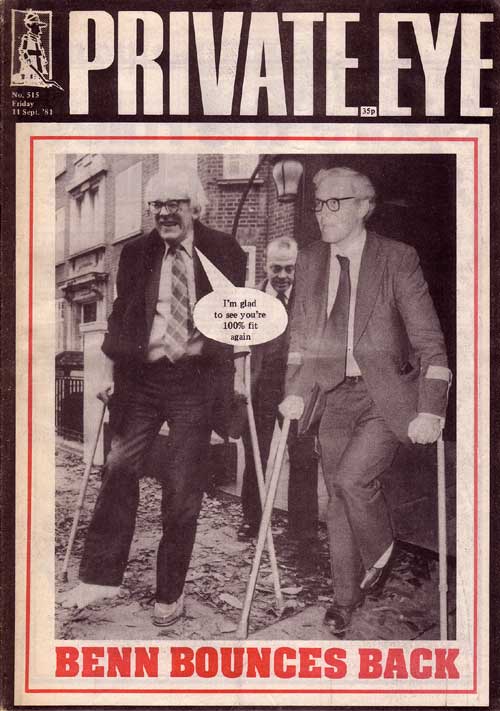 Michael Foot
September 1981
Issue 515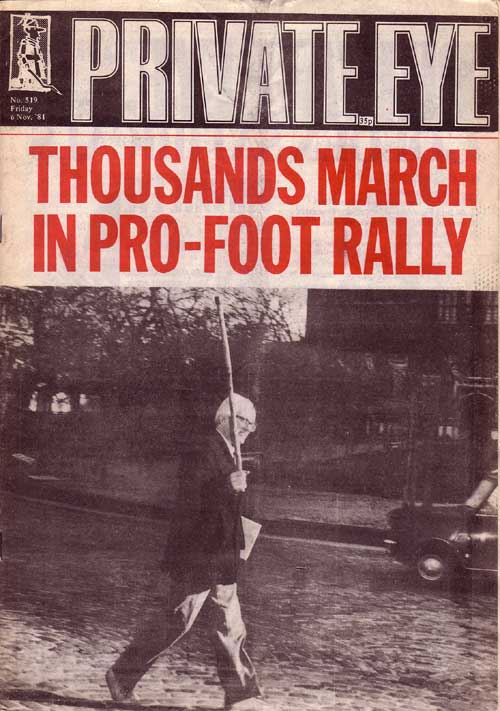 Michael Foot
November 1981
Issue 519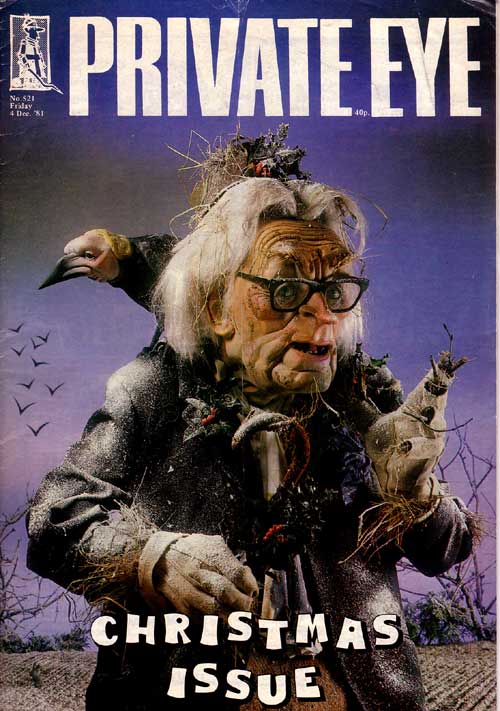 Michael Foot
December 1981
Issue 521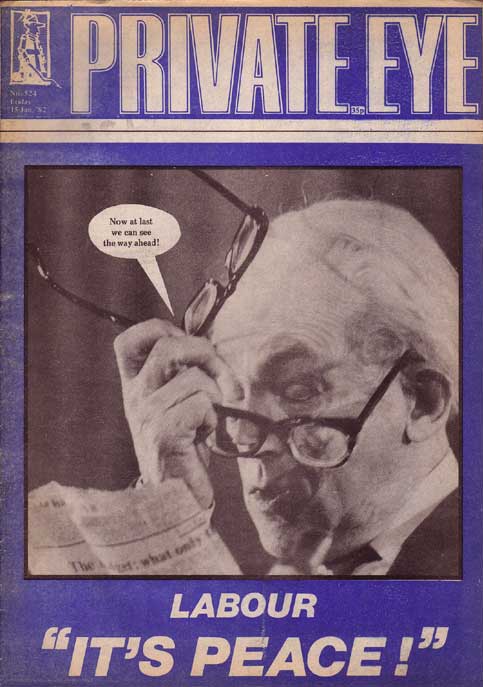 Michael Foot
January 1982
Issue 524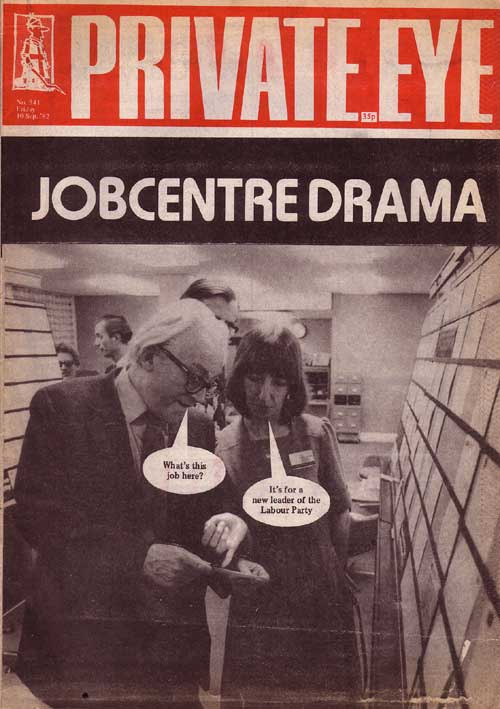 Michael Foot
September 1982
Issue 541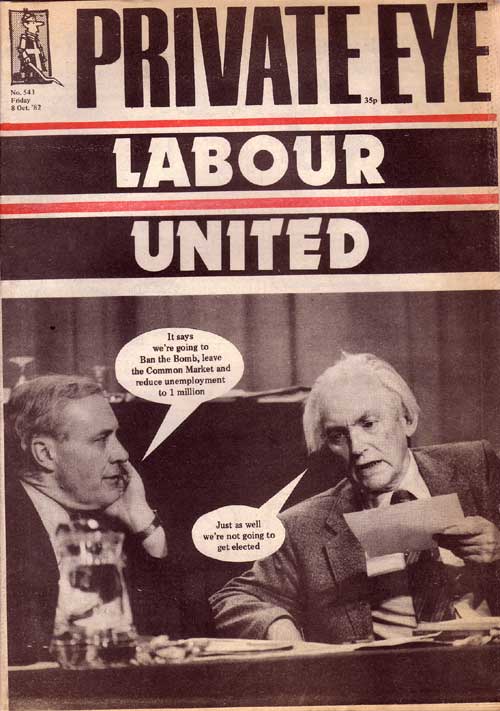 Michael Foot
October 1982
Issue 543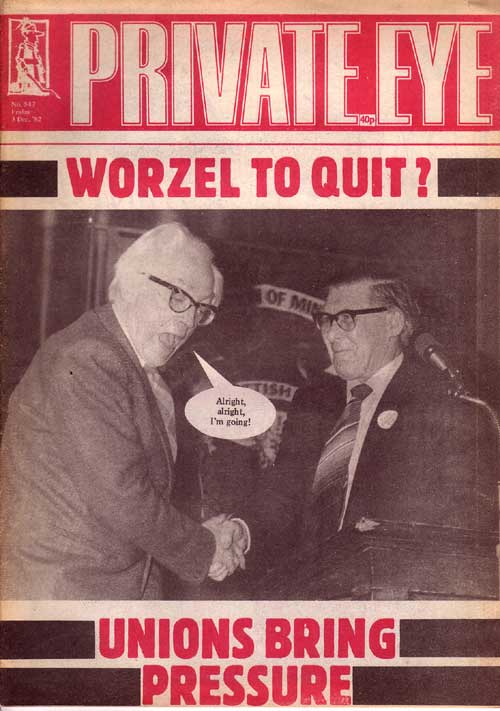 Michael Foot
December 1982
Issue 547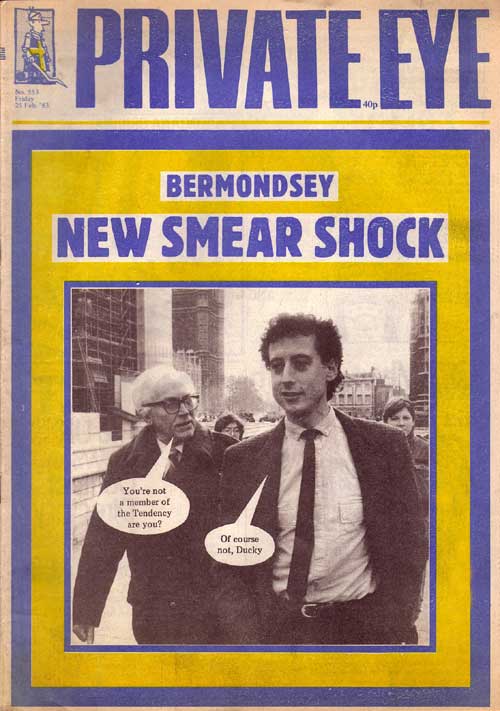 Michael Foot
February 1983
Issue 553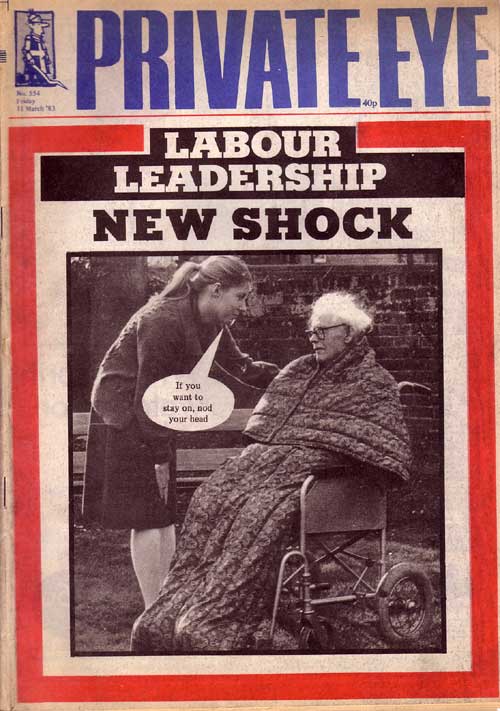 Michael Foot
March 1983
Issue 554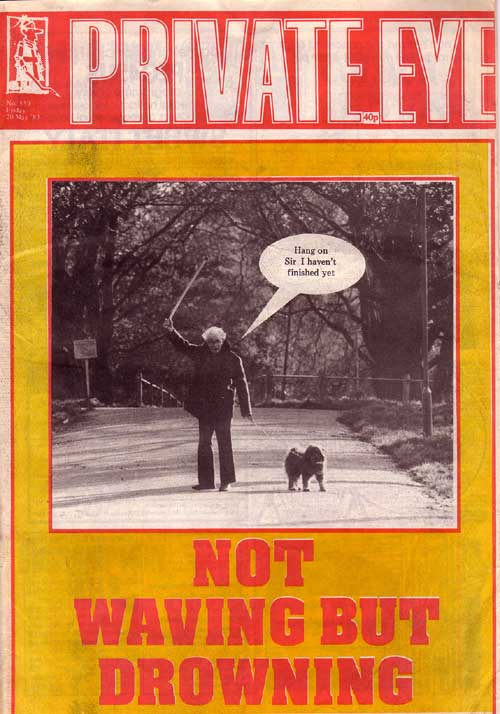 Michael Foot
May 1983
Issue 559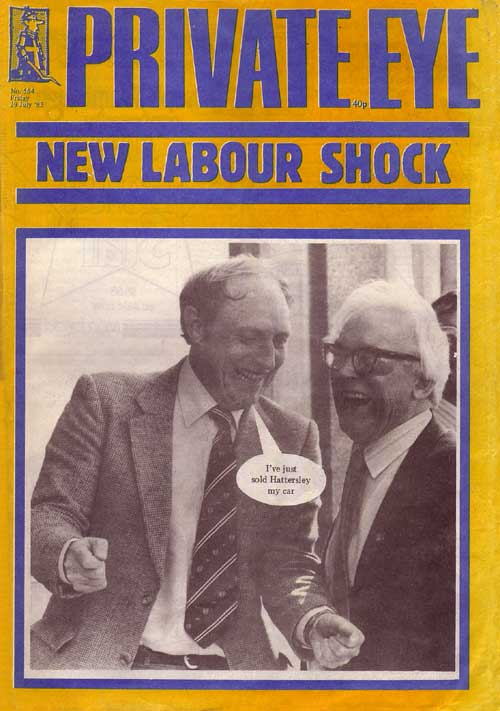 Michael Foot
July 1983
Issue 564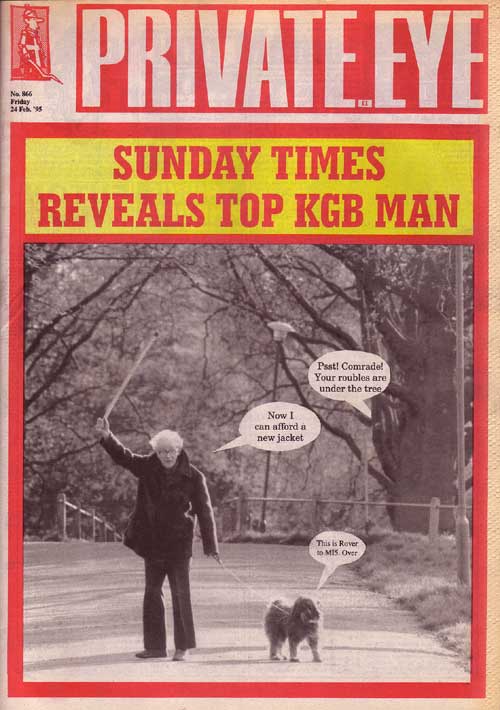 Michael Foot
February 1995
Issue 866
This Private Eye covers library has been transferred over from the website Ugandan Discussions.

All covers and material are the copyright of Private Eye.

Please contact 020 7437 4017 in advance for reproduction permission and details of our charges.
ONLY IN THE MAGAZINE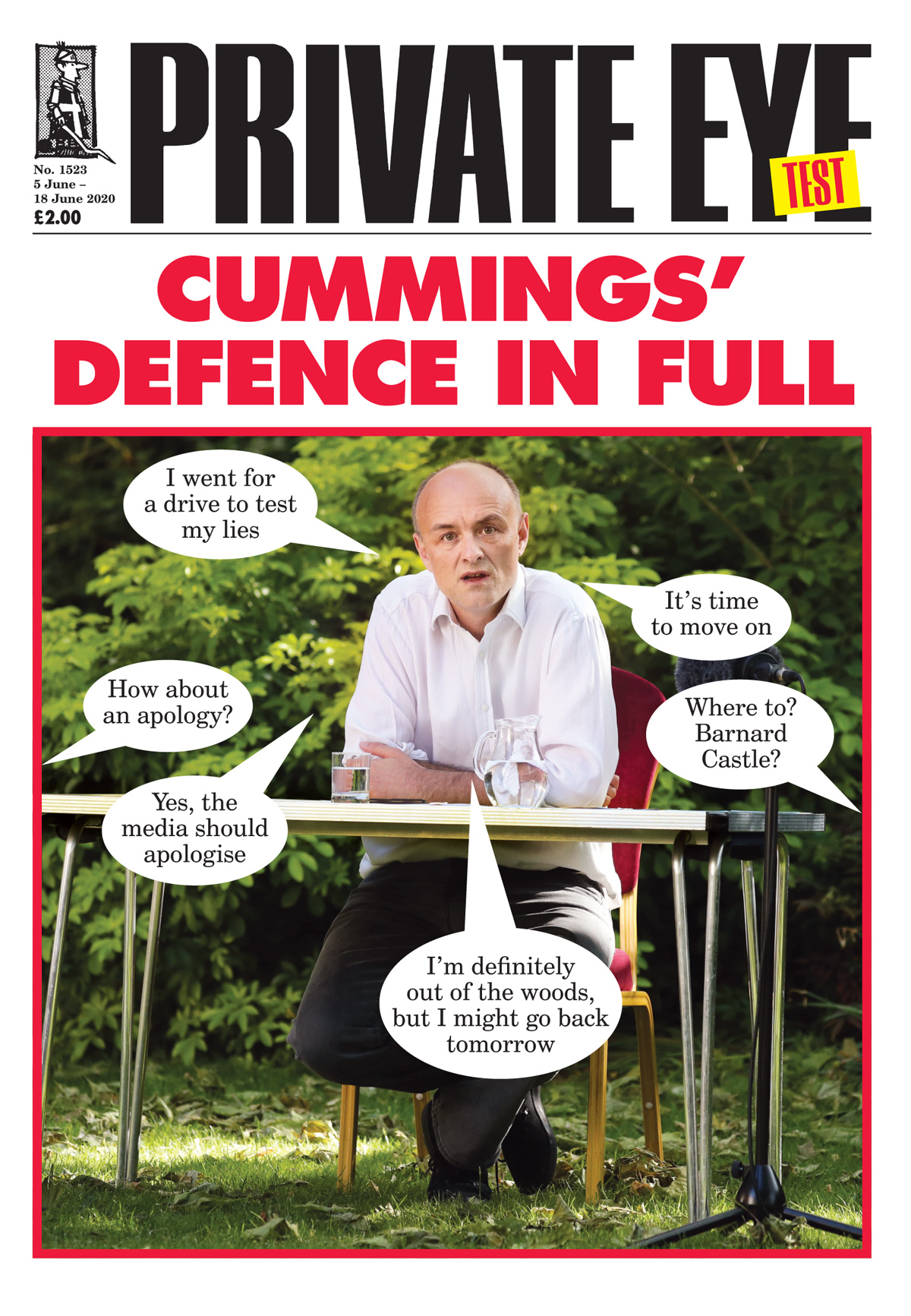 In This Issue
Dominic Cummings saga proves one-country-two systems principle is secure, says delighted President Xi… Astonishing video of black man not being murdered by police in US goes viral… That definitely-not-backdated secret Cummings blog in full… Hong Kong returns to normal after lockdown as protesters fight running battles with police… Turner Prize won by this year's cancelled Turner Prize… Scotland's decision to allow gatherings of eight people delights Edinburgh Fringe participants… Harry Potter fans rejoice as JK Rowling releases best-selling shopping list… Niall Ferguson's Diary, as told to Craig Brown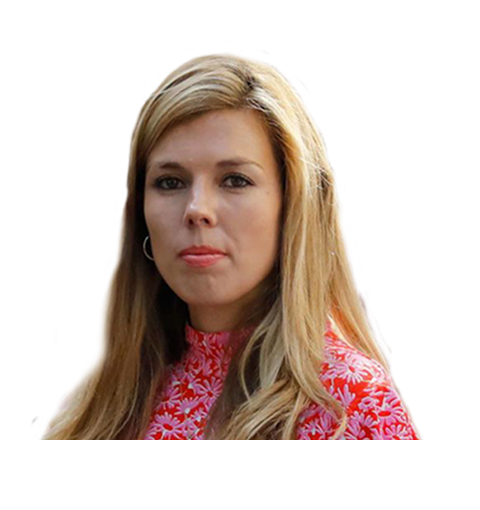 Breach birth?
Carrie Symonds' baby shower
Not a trace
Confessions of a contact-tracer
Stunt trouble
Tough times for Tory donors
Read these stories and much more - only in the magazine. Subscribe here to get delivery direct to your home and never miss an issue!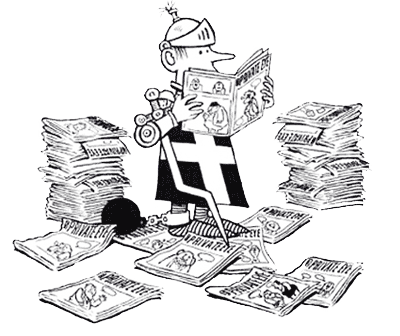 ONLY £2.00
SUBSCRIBE HERE
NEXT ISSUE ON SALE
14th July 2020
WHY SUBSCRIBE?