SPECIAL REPORTS
Looting With Putin
City of London & the Moscow gold rush
A Special Report by Richard Brooks
In the wake of the Salisbury nerve agent attack, MPs investigating how Russian president Vladimir Putin and allies have been "hiding and laundering their corrupt assets in London" concluded it was still "business as usual". Given the boast that London's pre- eminence as a financial centre is based on the rule of law, how did the capital become a magnet for so much dirty money, sustaining corrupt regimes in Moscow and beyond?
To read more download the full report below.
Download Looting With Putin Special Report
[pdf]
To receive the download link for this report please join our mailing list with your email:

Once you have submitted your email the download link will appear. Your email address will not be passed on to any third parties.
ONLY IN THE MAGAZINE
In This Issue
Poll Tax Mastermind 'Takes Control of Brexit Agenda'… Idiot Brings Railway to Standstill by Turning Up for Work at Department for Transport… 'Get on With Brexit! Insists Man Who Until Last Week Was Stopping Brexit… Rees-Mogg Savages Turncoat Rees-Mogg… Hooligans Disillusioned With Too-Polite Football Start Following Politics…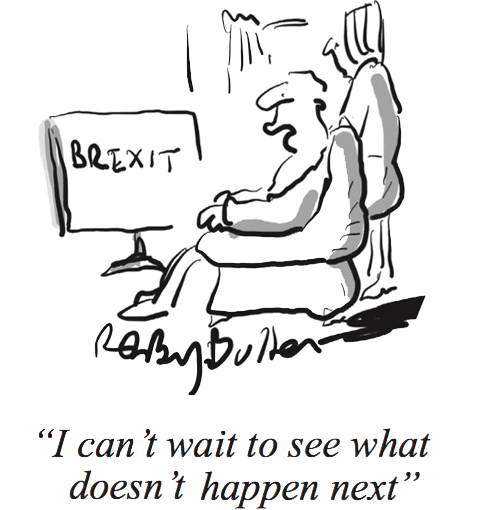 Brexit balls
Columnists who keep calling it wrong
Sore losers
Post Office blames the judge
Deepcut latest
The mystery of Geoff Gray's death
Read these stories and much more - only in the magazine. Subscribe here to get delivery direct to your home and never miss an issue!
ONLY £2.00
SUBSCRIBE HERE
NEXT ISSUE ON SALE
16th April 2019
WHY SUBSCRIBE?