SPECIAL REPORTS
Tax Havens
Selling England By The Offshore Pound
A Special Report by Richard Brooks & Christian Eriksson
For oligarchs, arms dealers, money launderers, kleptocrats and run-of-the- mill tax dodgers, British property is the investment of choice. But where is it and how is it owned?
In 2015 Private Eye journalists Richard Brooks and Christian Eriksson set about untangling the great offshore corporate web that covers the country.
View our interactive Tax Haven map here»

To read more download the full report below.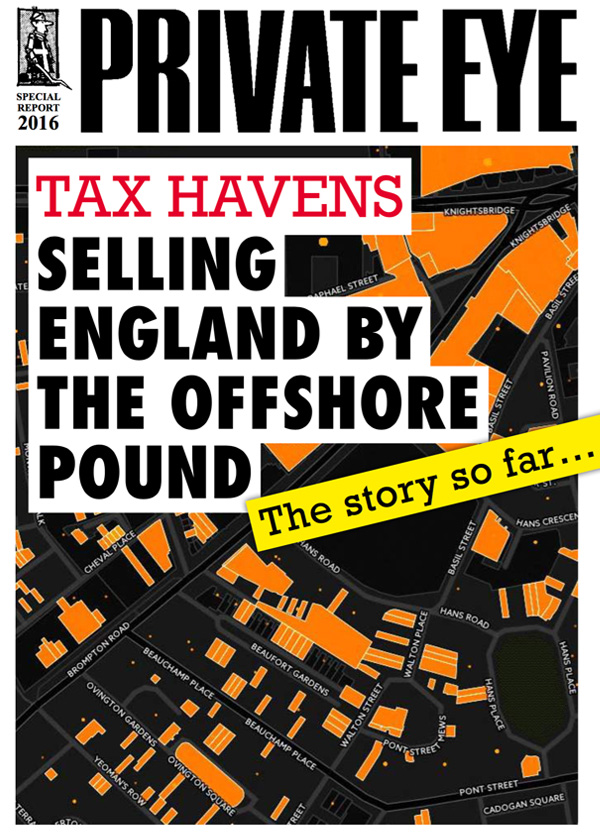 Download Tax Havens Special Report
[pdf]
To receive the download link for this report please join our mailing list with your email:

Once you have submitted your email the download link will appear. Your email address will not be passed on to any third parties.
ONLY IN THE MAGAZINE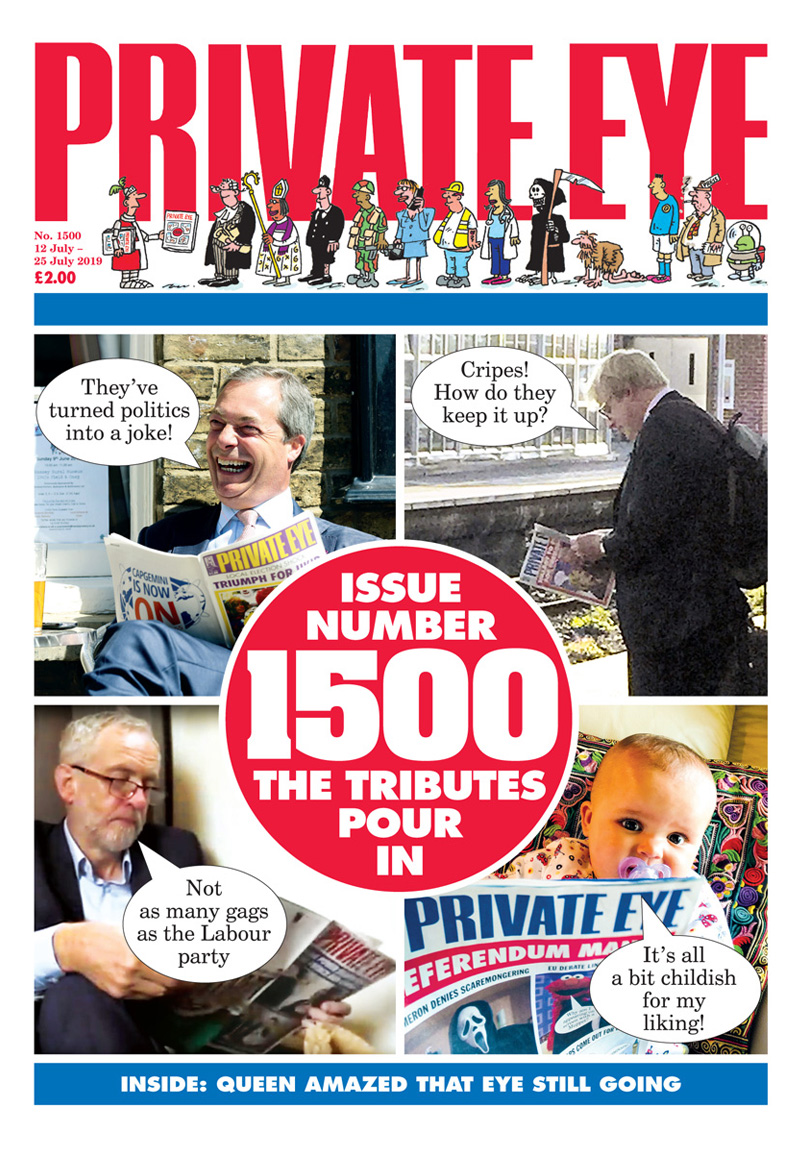 In This Issue
UK Pot Calls US Kettle 'Dysfunctional and Inept'… Ivanka Trump Stunned by Theresa May's Presence at G20… Boris to Scrap Taxes on Traditional Sinning… Fury As Fury Grows At Just About Everything… Senior Civil Servants Fear They're Too Frail to Cope with a Corbyn Government… Love Island: Are the Viewers the Dumbest People on the Planet?... Frogmore Prince Defends Luxury Pad Costing 2.4m Gold Coins…Gwyneth Paltrow: How to Walk, as told to Craig Brown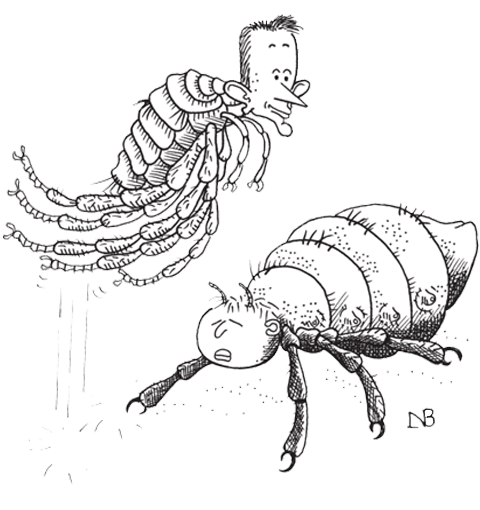 Front page news
Your favourite Eye covers
Dough nuts
Johnson's big backers
Free cheers!
1500th edition prize quiz
Read these stories and much more - only in the magazine. Subscribe here to get delivery direct to your home and never miss an issue!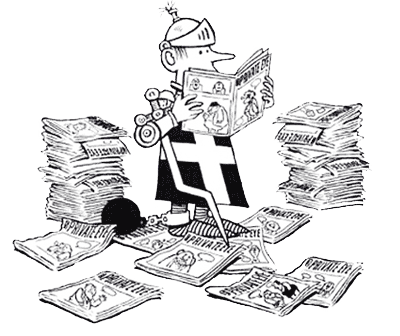 ONLY £2.00
SUBSCRIBE HERE
NEXT ISSUE ON SALE
23rd July 2019
WHY SUBSCRIBE?