SPECIAL REPORTS
Revolving Doors
Public Servants, Private Paydays
By Richard Brooks and Solomon Hughes
How ministers and mandarins make life after government pay.
Post-Brexit, it's all change at the top. A bunch of ministers are out of a job and advisers and top offcials might find it's time to move on, too. But fret not. A well-trodden path from the public to private sector ensures ministers and mandarins looking to profit from their time in government are all but guaranteed a job in business, usually in an area over which they have exerted great influence.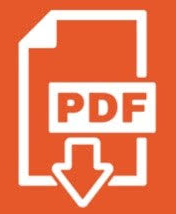 Download this Report here [ pdf ]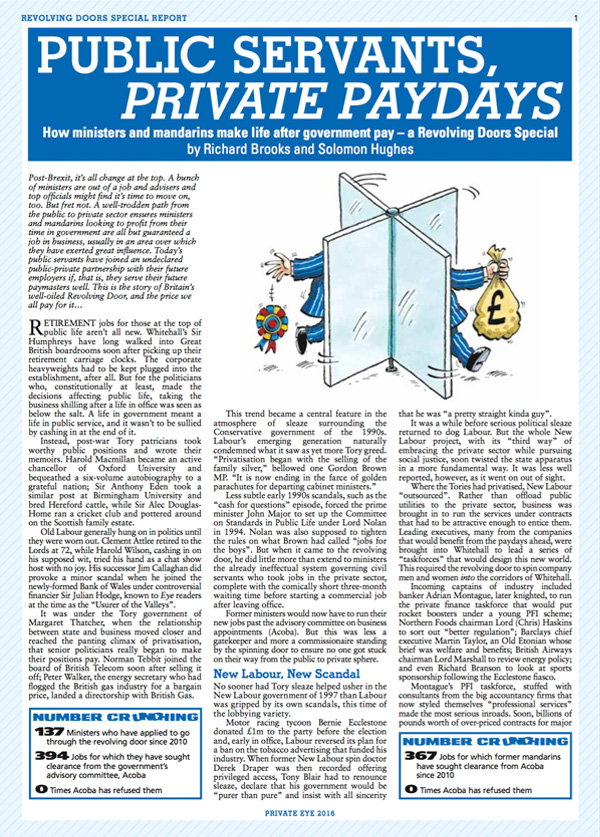 ONLY IN THE MAGAZINE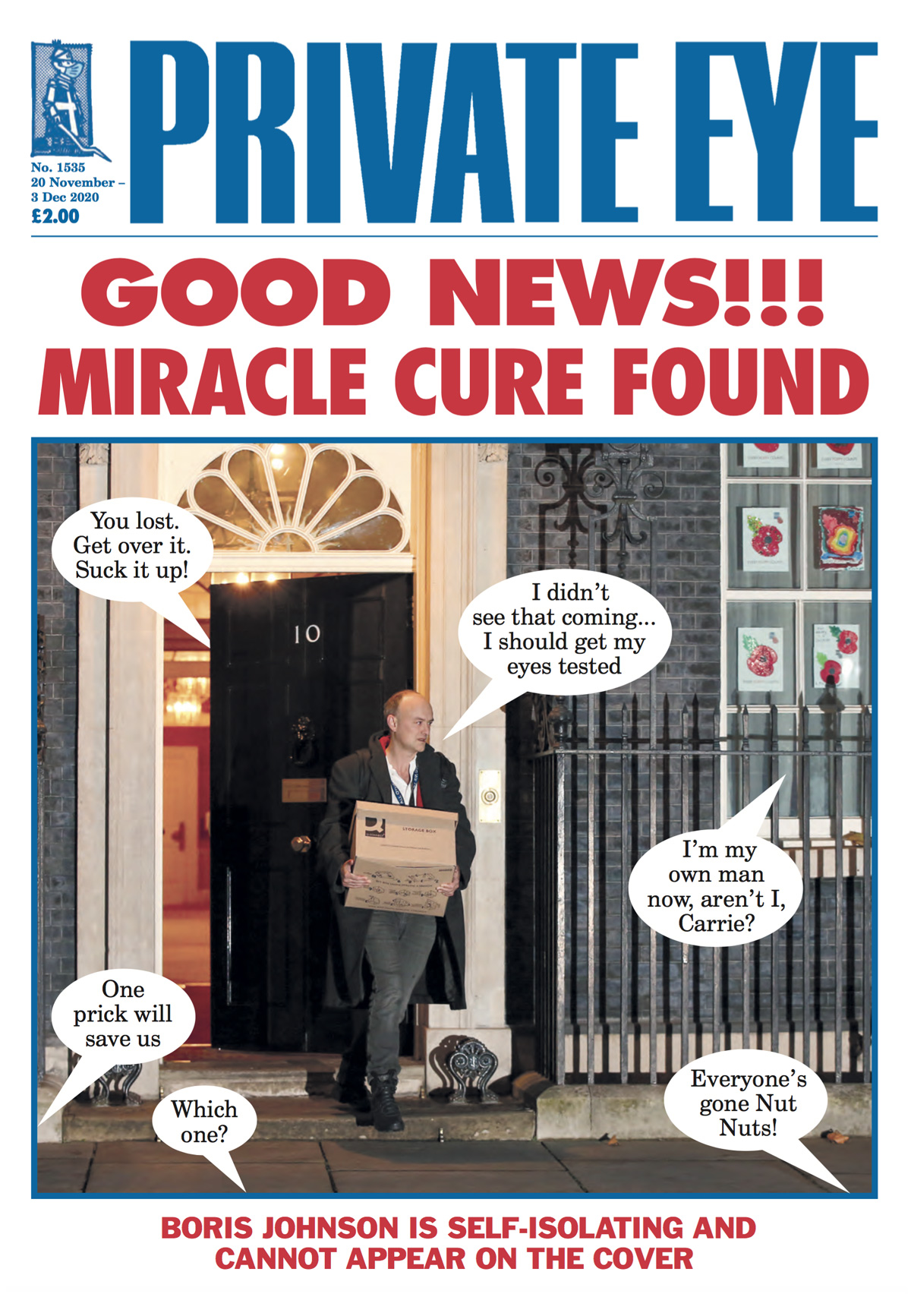 In This Issue
Rudy Giuliani quickfire quiz… Tweedledom and Tweedledee both sacked… The Des O'Connor I never met… 'We're ready to screw up vaccine roll-out', says Hancock… Team of PR consultants 'good value for money'… Conspiracy update – US election special… Now Kanye West asks for recount… David Bailey's Swinging Sixties, as told to Craig Brown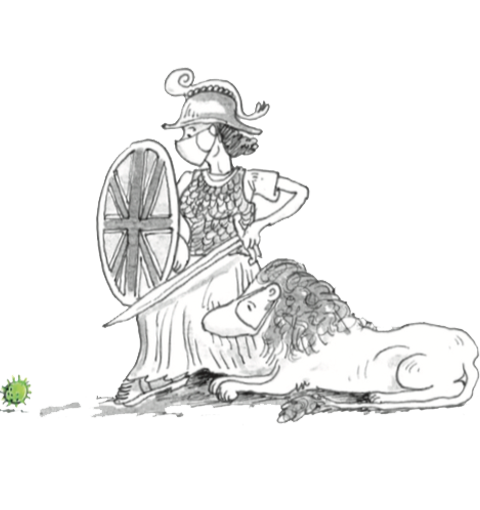 MD on vaccines
Time for cautious optimism
Taxman travails
Missing the furlough fraudsters
Bashir bashing
Dodging bullets at the BBC
Read these stories and much more - only in the magazine. Subscribe here to get delivery direct to your home and never miss an issue!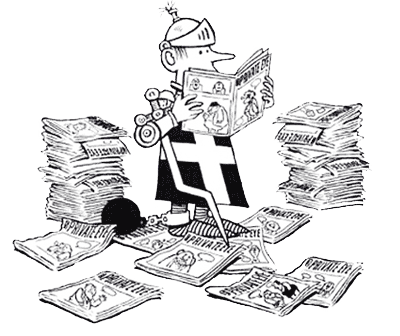 ONLY £2.00
SUBSCRIBE HERE
NEXT ISSUE ON SALE
29th November 2020
WHY SUBSCRIBE?