SPECIAL REPORTS
Revolving Doors
Public Servants, Private Paydays
A Special Report by Richard Brooks and Solomon Hughes
How ministers and mandarins make life after government pay.
Post-Brexit, it's all change at the top. A bunch of ministers are out of a job and advisers and top offcials might find it's time to move on, too. But fret not. A well-trodden path from the public to private sector ensures ministers and mandarins looking to profit from their time in government are all but guaranteed a job in business, usually in an area over which they have exerted great influence.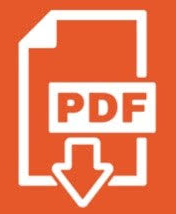 Download Revolving Doors [ pdf ]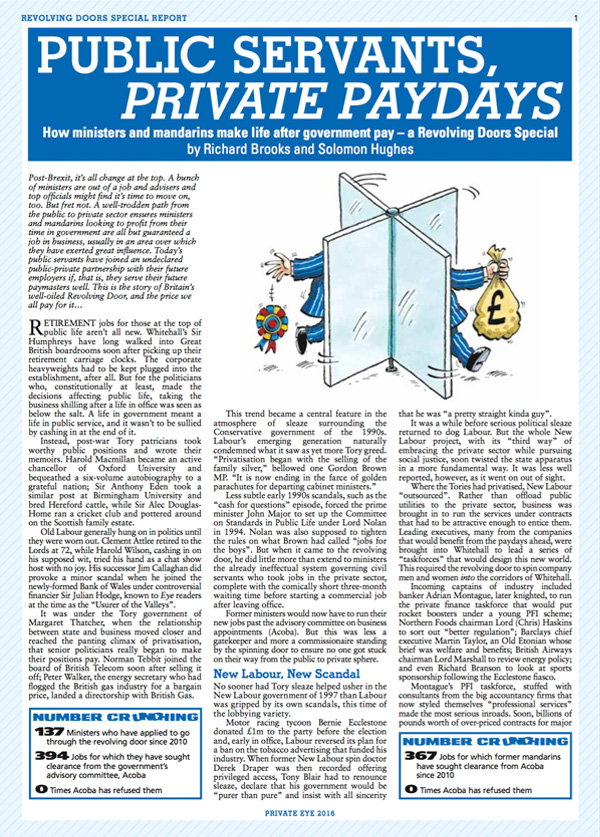 ONLY IN THE MAGAZINE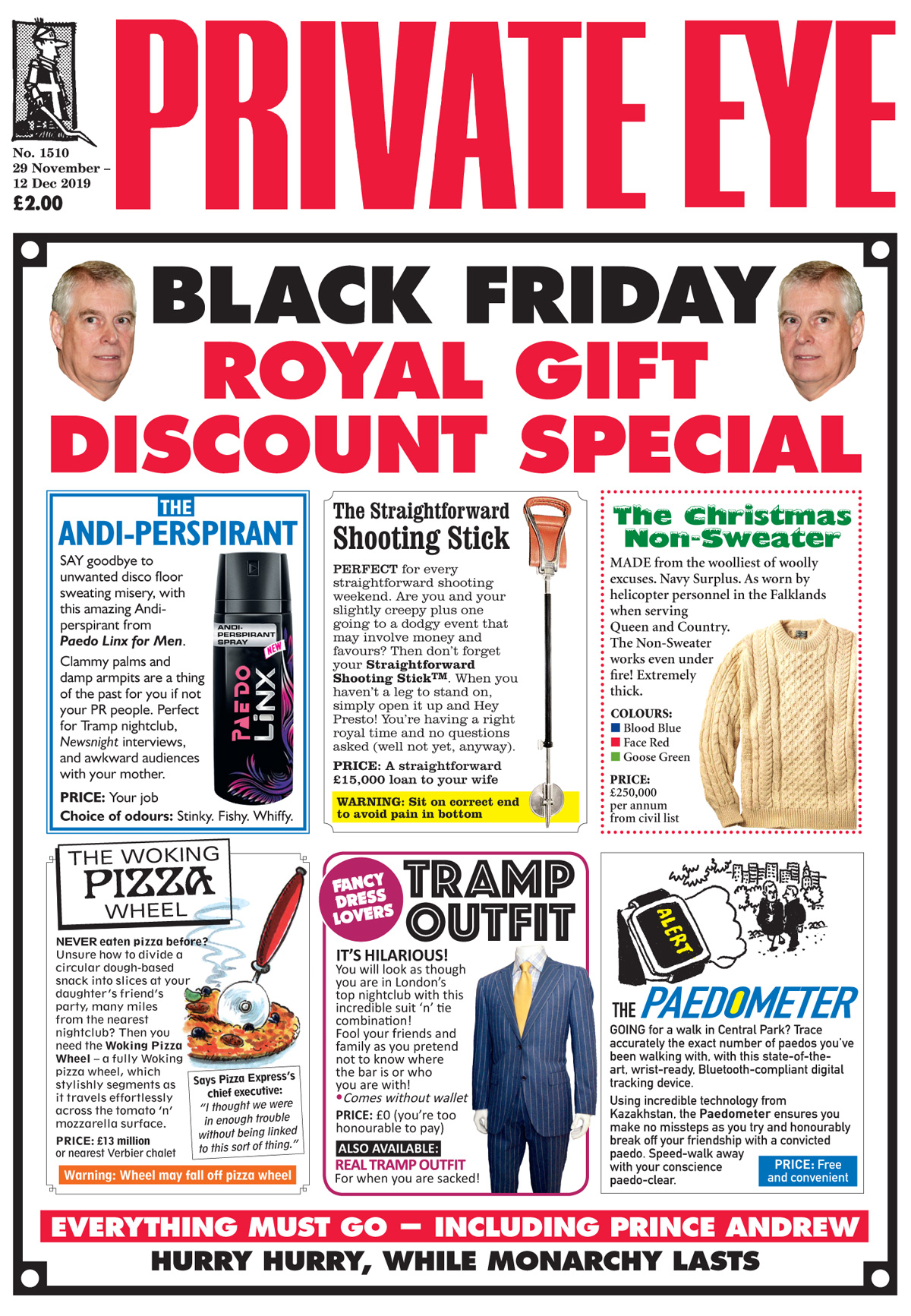 In This Issue
Grand Old Duke of York relieved of duties… Those Labour promises to the Waspi women in full… City firms cut ties with prince's charities… Game of Thrones actress "pressured over nudity"… New business conglomerate offers solution to UK flooding… Students rally against attacks on their democratic freedom… China pledges to crush democracy more respectfully after Hong Kong elections… Jeremy Corbyn writes…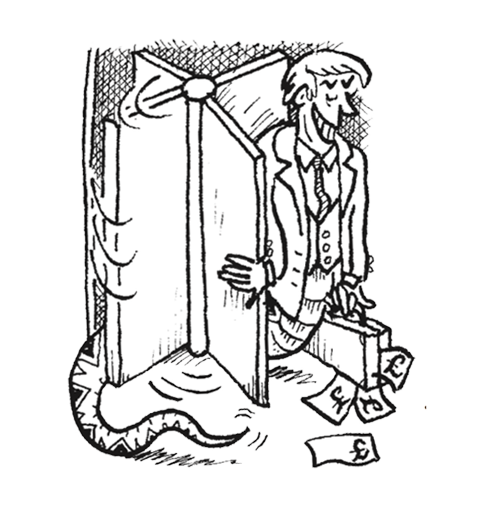 Spy bye
An ex GCHQ director joins a company with a shady record
Intelligence test
The man vetting Tory candidates is uniquely qualified
Broad swipe
Osborne's conflict of interests over BT broadband
Read these stories and much more - only in the magazine. Subscribe here to get delivery direct to your home and never miss an issue!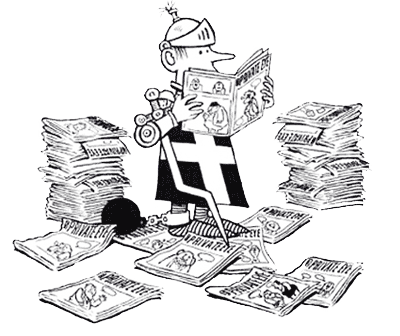 ONLY £2.00
SUBSCRIBE HERE
NEXT ISSUE ON SALE
10th December 2019
WHY SUBSCRIBE?