SPECIAL REPORTS
Revolving Doors
Public Servants, Private Paydays
A Special Report by Richard Brooks and Solomon Hughes
How ministers and mandarins make life after government pay.
Post-Brexit, it's all change at the top. A bunch of ministers are out of a job and advisers and top offcials might find it's time to move on, too. But fret not. A well-trodden path from the public to private sector ensures ministers and mandarins looking to profit from their time in government are all but guaranteed a job in business, usually in an area over which they have exerted great influence.

To read more download the full report below.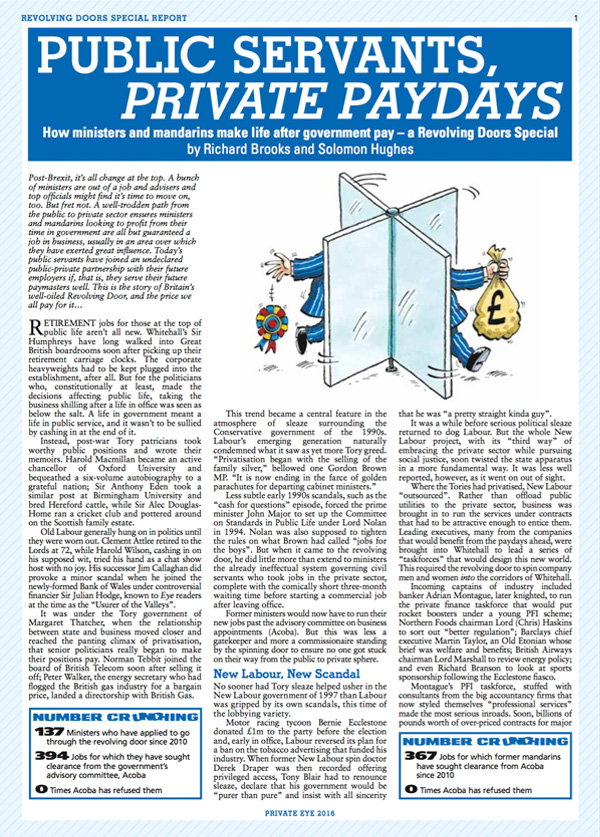 Download Revolving Doors Special Report
[pdf]
To receive the download link for this report please join our mailing list with your email:

Once you have submitted your email the download link will appear. Your email address will not be passed on to any third parties.
ONLY IN THE MAGAZINE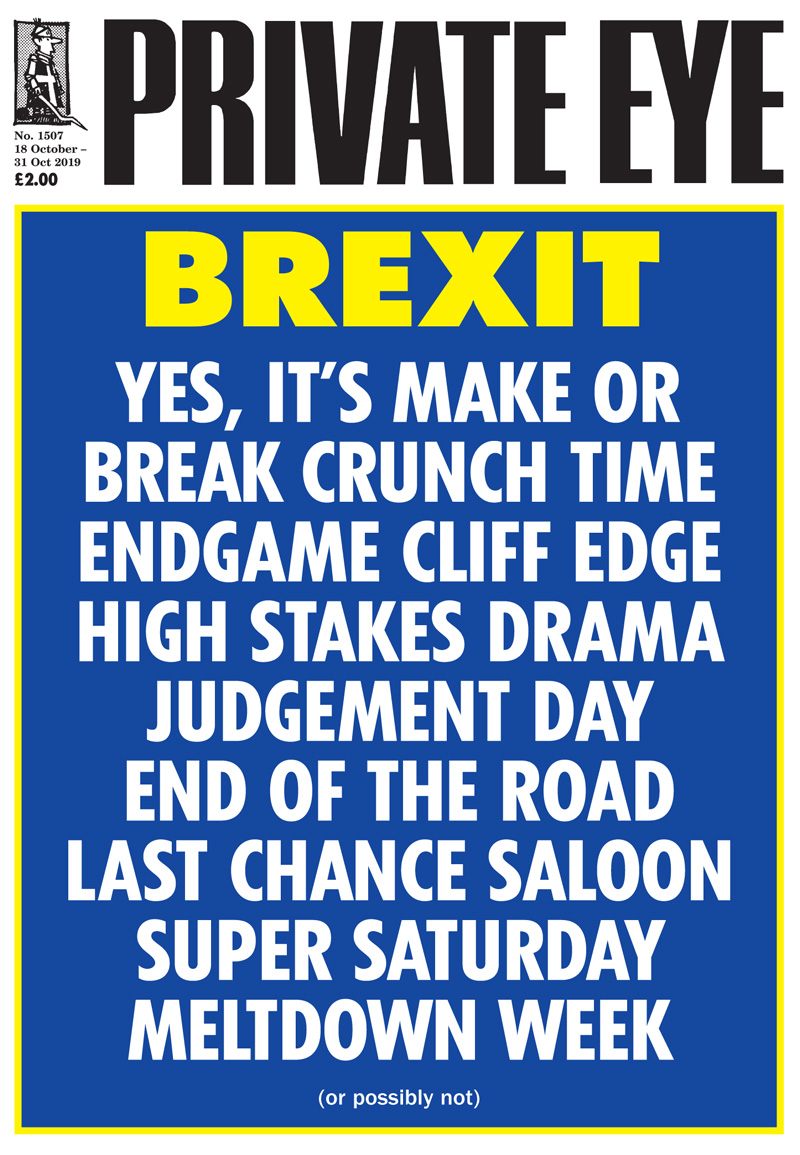 In This Issue
Cowardly Kurds: The Donald Trump Guide to Great American Battles from History… Interviewee Jennifer Arcuri Refuses To Say if She Had Financial Relations With ITV's Piers Moron… 'Incredible and Untrue': Police Slam 'Nick' Enquiry Judge… Spineless BBC Censored My Thought for the Day, Says Chief Jedi… Tax Paid by Facebook Rockets to 'Negligible'… Oil's Well That Ends: the New RSC Season – Now Without BP Sponsorship… Lady Glenconner's Diary, as told to Craig Brown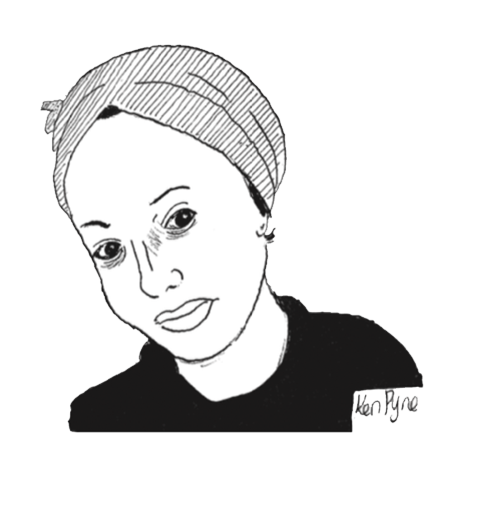 Zadie Smith
A literary superstar comes up short
Food for thought
Why the future's scary for UK farmers
Battle royal
Harry and Meghan go it alone against the press
Read these stories and much more - only in the magazine. Subscribe here to get delivery direct to your home and never miss an issue!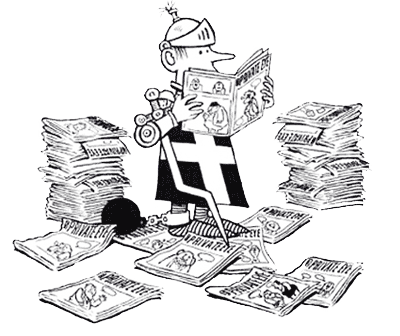 ONLY £2.00
SUBSCRIBE HERE
NEXT ISSUE ON SALE
29th October 2019
WHY SUBSCRIBE?