SPECIAL REPORTS
Trial And Error
The Phone-Hacking Scandal
A Special Report by Adam Macqueen
In 2014 a jury of her peers found Rebekah Brooks not guilty of all charges in her eight-month trial, while deciding that Andy Coulson knew all about the widespread phone-hacking at the News of the World during both their editorships. But during her 13 days in the witness box, Brooks did admit that several specific actions she had taken both as Sun editor and chief executive of News International had been aimed at preventing the full extent of the phone-hacking conspiracy at the News of the World from becoming public.
To read more download the full report below.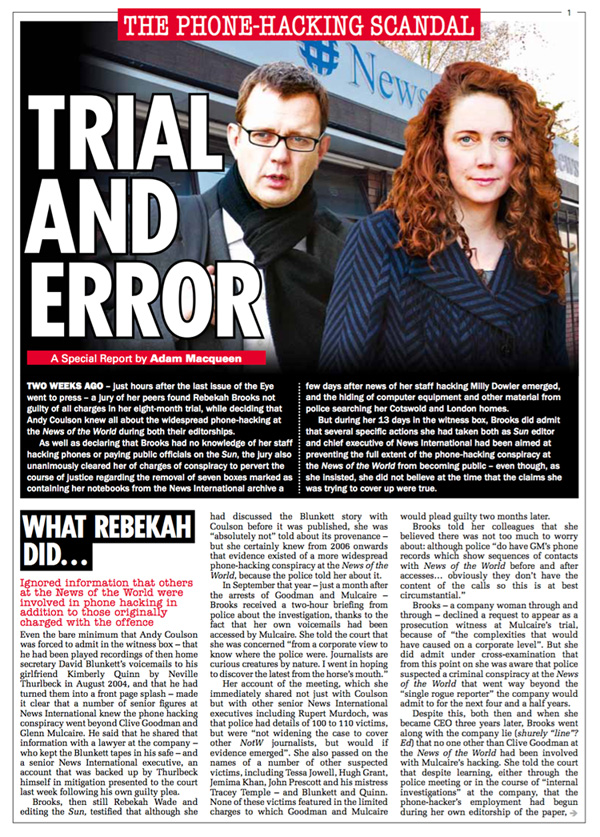 Download Trial And Error Special Report
[pdf]
To receive the download link for this report please join our mailing list with your email:

Once you have submitted your email the download link will appear. Your email address will not be passed on to any third parties.
ONLY IN THE MAGAZINE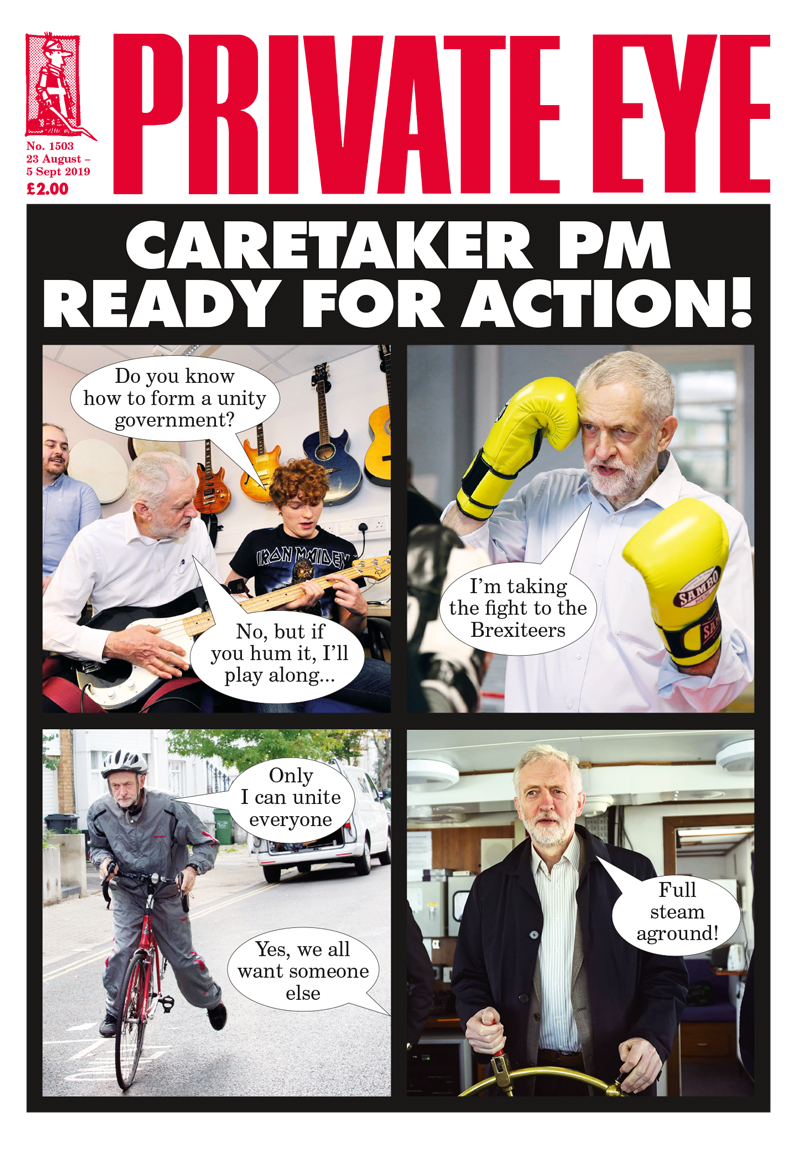 In This Issue
Millions of Homes Plunged into Darkness About What Happens Next in UK Politics… Operation Browntrouser – The Sunday Gnomes Reveals Secret Government No-Deal Brexit Warning… Tributes Pour in From Absolutely No One Following the Death of Wealthy Socialite Jeffrey Epstein… Dick Braine Beats Off Hugh Janus and Wayne Kerr to Become New Ukip Leader... Britons Would Rather Die Face Down in a Ditch Than Trade with EU, Finds Daily Telegraph Poll … Labour Accuse Tories of 'Playing Politics' With Raft of Vote-Winning Ideas… The Predictors: Where Will We Be by the End of the Year? as told to Craig Brown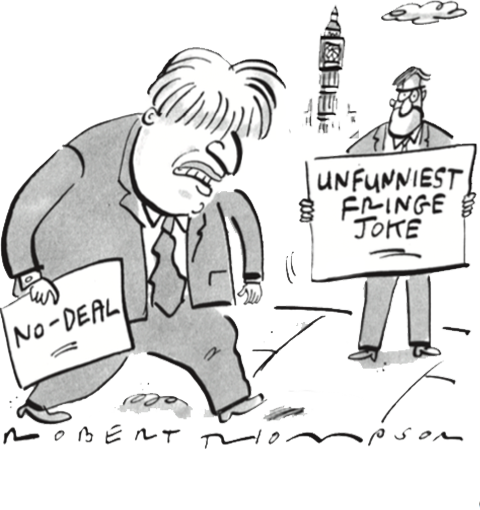 Mental health
MD on a no-deal Brexit
Dam stats
Canal & River Trust uplugged
Power cuts
Keeping the Lights On Special
Read these stories and much more - only in the magazine. Subscribe here to get delivery direct to your home and never miss an issue!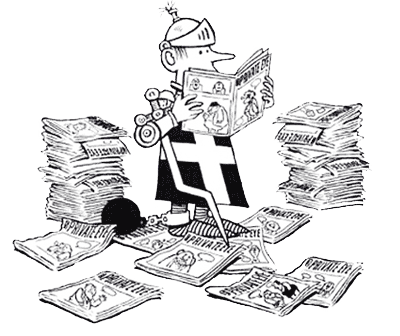 ONLY £2.00
SUBSCRIBE HERE
NEXT ISSUE ON SALE
3rd September 2019
WHY SUBSCRIBE?