SPECIAL REPORTS
Trial And Error
The Phone-Hacking Scandal
A Special Report by Adam Macqueen
In 2014 a jury of her peers found Rebekah Brooks not guilty of all charges in her eight-month trial, while deciding that Andy Coulson knew all about the widespread phone-hacking at the News of the World during both their editorships. But during her 13 days in the witness box, Brooks did admit that several specific actions she had taken both as Sun editor and chief executive of News International had been aimed at preventing the full extent of the phone-hacking conspiracy at the News of the World from becoming public.
To read more download the full report below.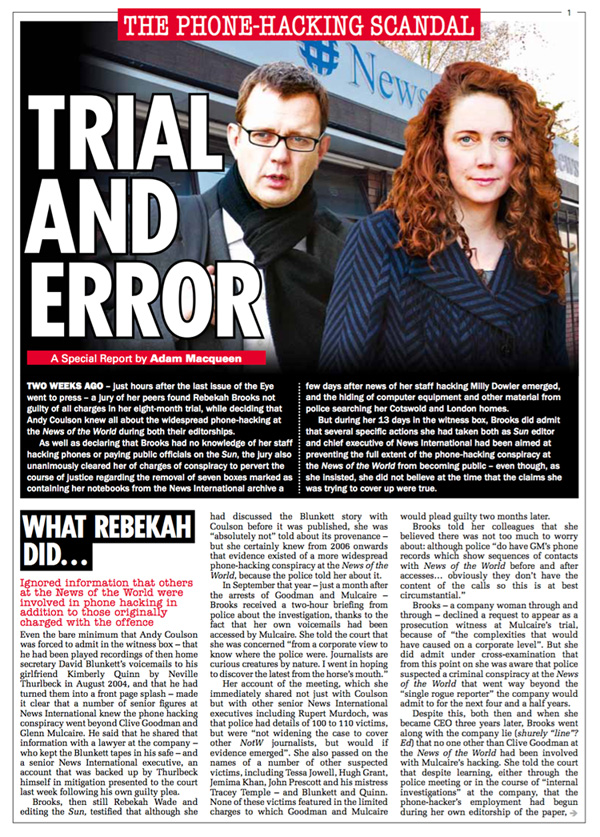 Download Trial And Error Special Report
[pdf]
To receive the download link for this report please join our mailing list with your email:

Once you have submitted your email the download link will appear. Your email address will not be passed on to any third parties.
ONLY IN THE MAGAZINE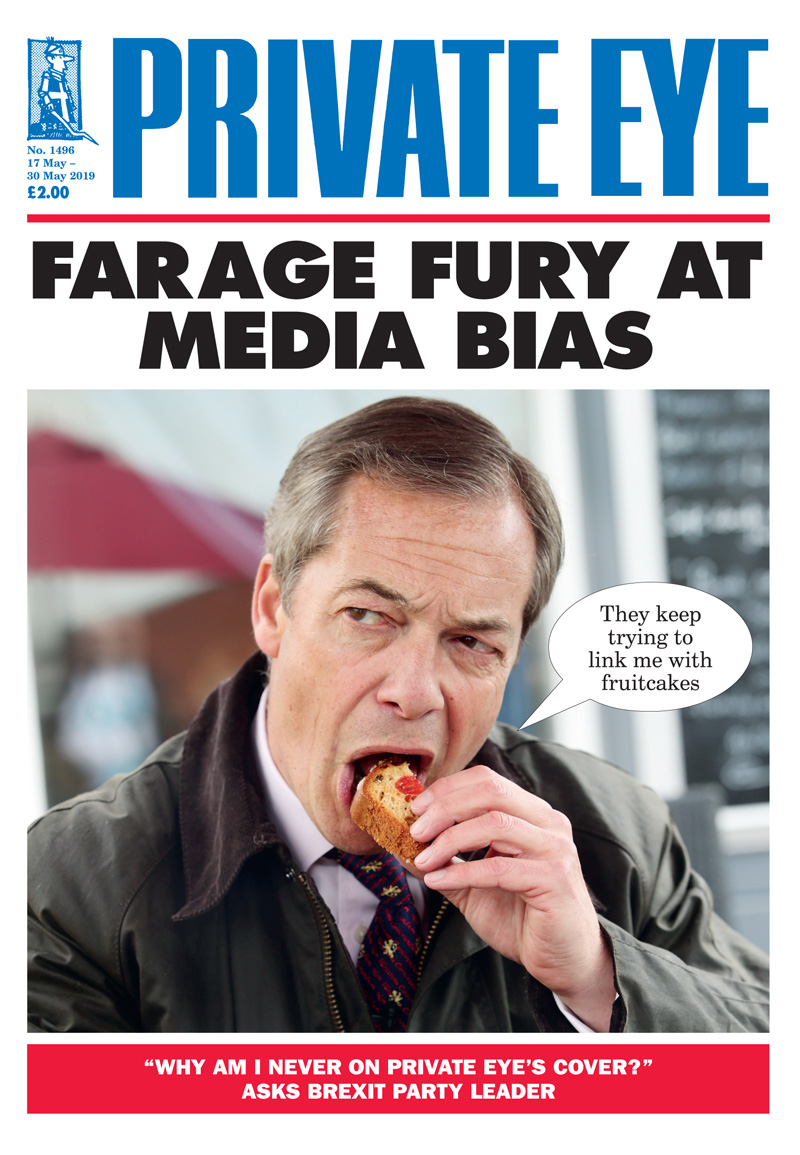 In This Issue
Who Will Be Archie's Godparents – Toffs or Celebs?... Nicholas 'Wicked' Witchell Forgets Curse Outside Magic Castle… Those European Election Manifestos in Full… Hate Preacher Nigem Fharajeey Back on Streets… Yes – It's Dame Emma Hypocrite –Mail on Sunday Exclusive… Me and My Spoon with Nigel Farage… BBC Pulls Comedy Show Hi-de-Hi! To Deny Change UK a Platform… Teenagers Have Always Been Moody, Stroppy, Pains in the Arse – Shock Social Media Study… Robert Macfarlane's Diary, as told to Craig Brown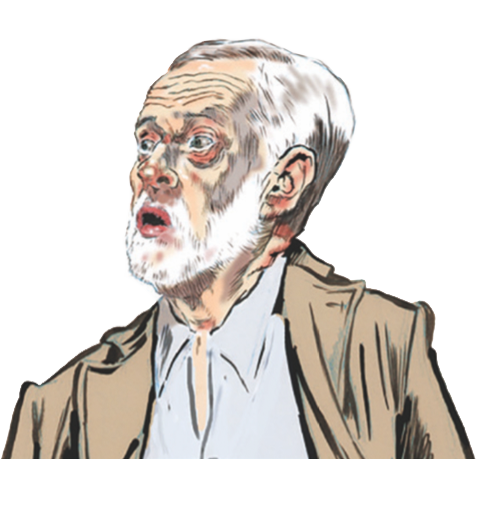 Labour leaks
Huge data dump heads Jezza's way
Huawei update
China's feelers in the FCO
Archieballs!
A Street of Shame's after-birth special
Read these stories and much more - only in the magazine. Subscribe here to get delivery direct to your home and never miss an issue!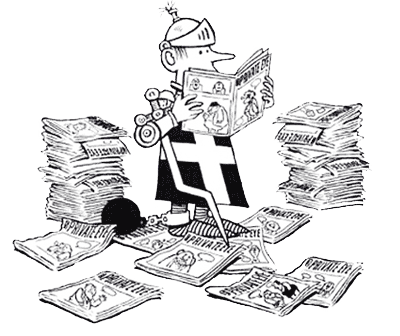 ONLY £2.00
SUBSCRIBE HERE
NEXT ISSUE ON SALE
28th May 2019
WHY SUBSCRIBE?