SPECIAL REPORTS
Trial And Error
The Phone-Hacking Scandal
A Special Report by Adam Macqueen
In 2014 a jury of her peers found Rebekah Brooks not guilty of all charges in her eight-month trial, while deciding that Andy Coulson knew all about the widespread phone-hacking at the News of the World during both their editorships. But during her 13 days in the witness box, Brooks did admit that several specific actions she had taken both as Sun editor and chief executive of News International had been aimed at preventing the full extent of the phone-hacking conspiracy at the News of the World from becoming public.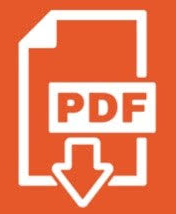 Download Trial And Error [ pdf ]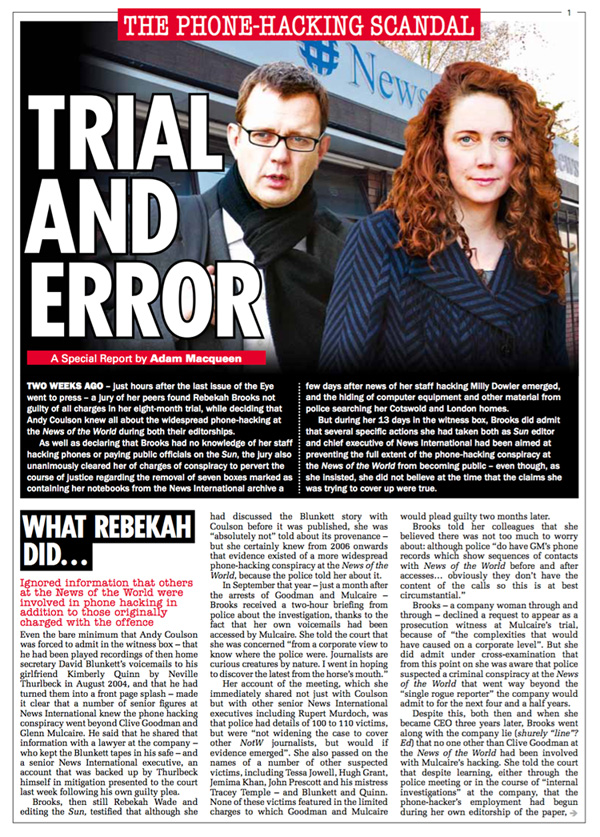 ONLY IN THE MAGAZINE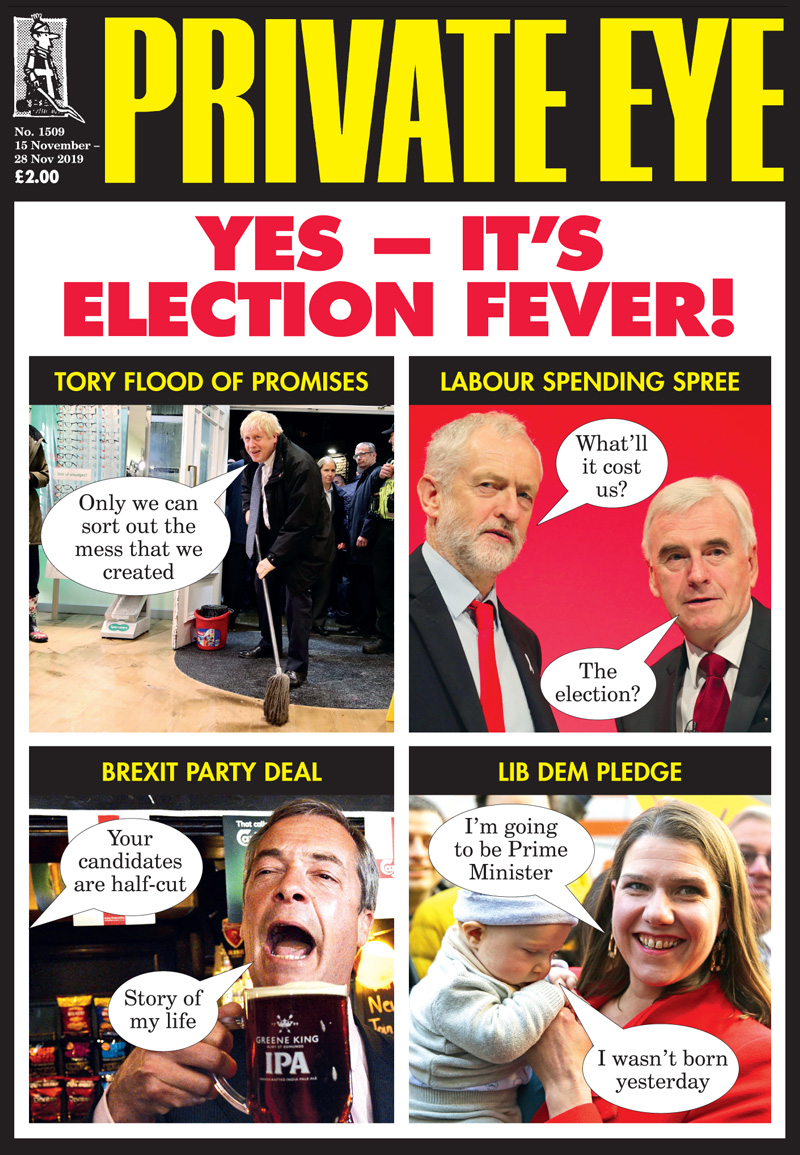 In This Issue
Capital brought to standstill by toxic atmosphere... How accurate is The Crown?… That all-purpose candidate's social media apology… Tories reach new low – shamed by Piers Morgan… Mothercare to close despite best efforts of PM… What to do in a disaster: A guide from our wealth and safety expert Jacob Rees-Mogg... Who is the "You" in "You're So Vain", as told to Craig Brown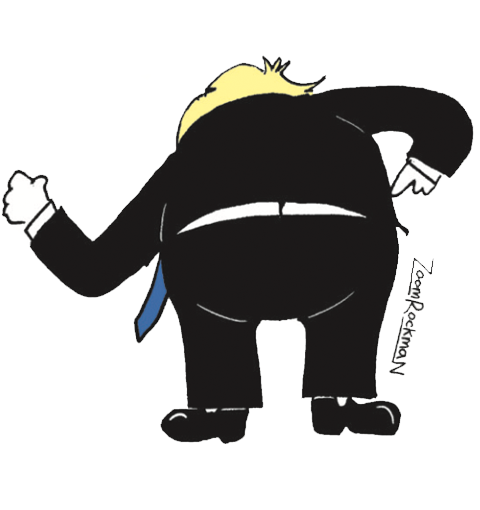 Boos for Boris
How the NHS photo-op at Addenbrookes backfired
Notes from Nicosia
Former fugitive Asil Nadir's trade scheme
Bassetlaw Hounding
Labour at war over candidates
Read these stories and much more - only in the magazine. Subscribe here to get delivery direct to your home and never miss an issue!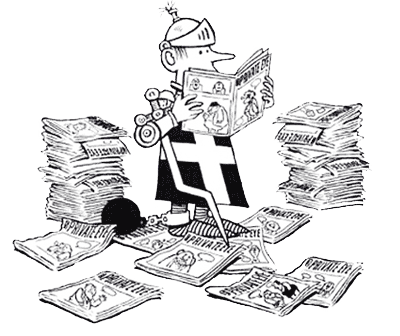 ONLY £2.00
SUBSCRIBE HERE
NEXT ISSUE ON SALE
26th November 2019
WHY SUBSCRIBE?