SPECIAL REPORTS
Looting With Putin
City of London & the Moscow gold rush
A Special Report by Richard Brooks
In the wake of the Salisbury nerve agent attack, MPs investigating how Russian president Vladimir Putin and allies have been "hiding and laundering their corrupt assets in London" concluded it was still "business as usual". Given the boast that London's pre- eminence as a financial centre is based on the rule of law, how did the capital become a magnet for so much dirty money, sustaining corrupt regimes in Moscow and beyond?
To read more download the full report below.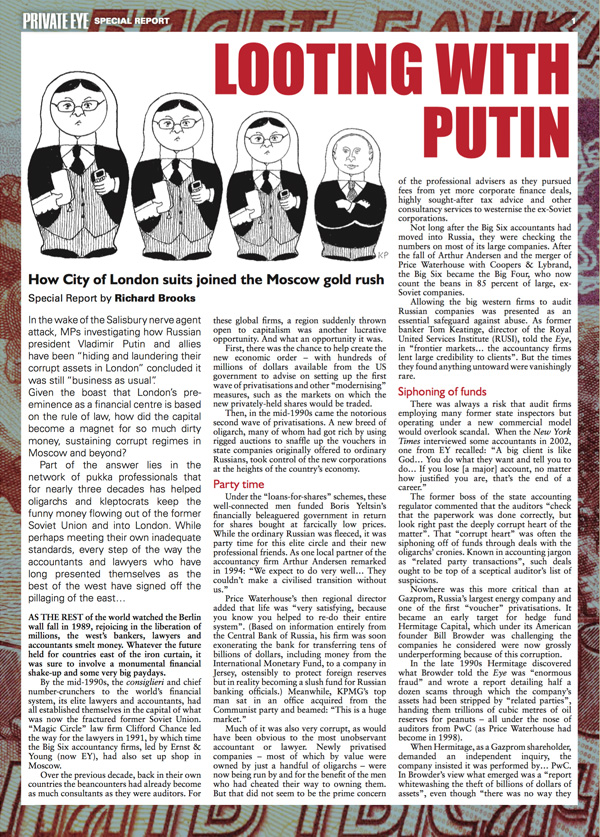 Download Looting With Putin Special Report
[pdf]
To receive the download link for this report please join our mailing list with your email:

Once you have submitted your email the download link will appear. Your email address will not be passed on to any third parties.
ONLY IN THE MAGAZINE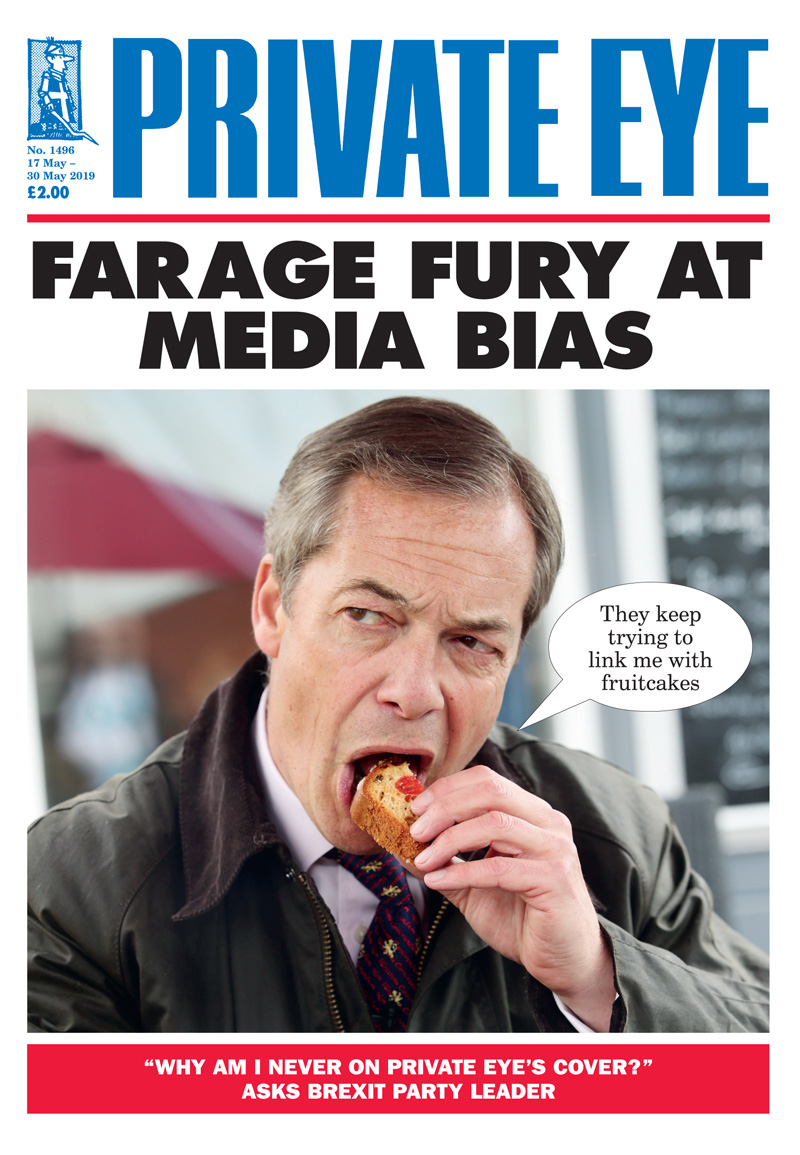 In This Issue
Who Will Be Archie's Godparents – Toffs or Celebs?... Nicholas 'Wicked' Witchell Forgets Curse Outside Magic Castle… Those European Election Manifestos in Full… Hate Preacher Nigem Fharajeey Back on Streets… Yes – It's Dame Emma Hypocrite –Mail on Sunday Exclusive… Me and My Spoon with Nigel Farage… BBC Pulls Comedy Show Hi-de-Hi! To Deny Change UK a Platform… Teenagers Have Always Been Moody, Stroppy, Pains in the Arse – Shock Social Media Study… Robert Macfarlane's Diary, as told to Craig Brown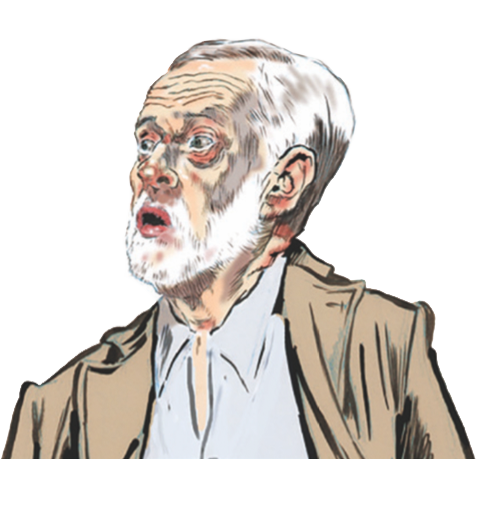 Labour leaks
Huge data dump heads Jezza's way
Huawei update
China's feelers in the FCO
Archieballs!
A Street of Shame's after-birth special
Read these stories and much more - only in the magazine. Subscribe here to get delivery direct to your home and never miss an issue!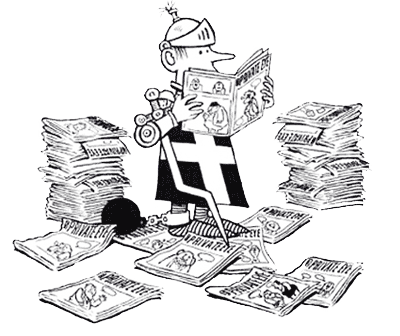 ONLY £2.00
SUBSCRIBE HERE
NEXT ISSUE ON SALE
28th May 2019
WHY SUBSCRIBE?