Eyeplayer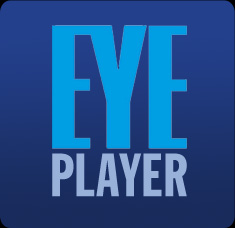 Private Eye: A Review Of 2016
In his 30th year as Editor of Private Eye, Ian Hislop looks back on 2016 with regular guests Craig Brown, Lewis Macleod, Jan Ravens and John Sessions.
MORE FROM PRIVATE EYE
ONLY IN THE MAGAZINE
In This Issue
Brexit Wasn't Given a Chance, Says Brexiteer Who Quit – Daily Borisgraph Exclusive… Summer Plotting to End Soon to Make Way for Autumn Plotting… House Prices Crash to 2% Higher Than They Were… Let's Parlez Franglais: La Guerre des Scallops… Trump Prevented from Attending McCain Funeral by Bone Spur… How TV's Bodyguard is Really Brilliant and Based on Me, by All Female Former Home Sexretaries… Madonna: In Memoriam, 2018, as told to Craig Brown
And also...
Hype casting
Book trade goes overboard for Sally Rooney
Galileo blow
It's all about missile guidance, stupid!
Lootin' with Putin
City suits and the Moscow gold rush
For all these stories you can buy the magazine or subscribe here and get delivery direct to your home every fortnight.
WHY SUBSCRIBE?