COVERS LIBRARY
Viewing: Robert Maclennan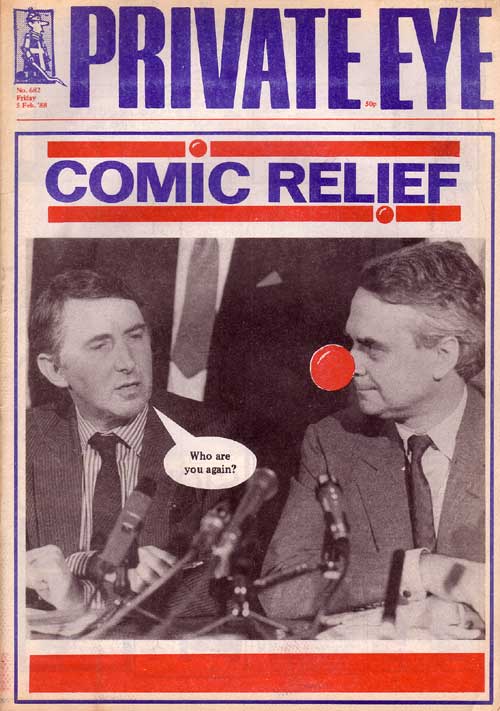 Robert Maclennan
February 1988
Issue 682
This Private Eye covers library has been transferred over from the website Ugandan Discussions. All covers and material are the copyright of Private Eye. Please email repro@private-eye.co.uk in advance for reproduction permission and details of our charges.
MORE FROM PRIVATE EYE
ONLY IN THE MAGAZINE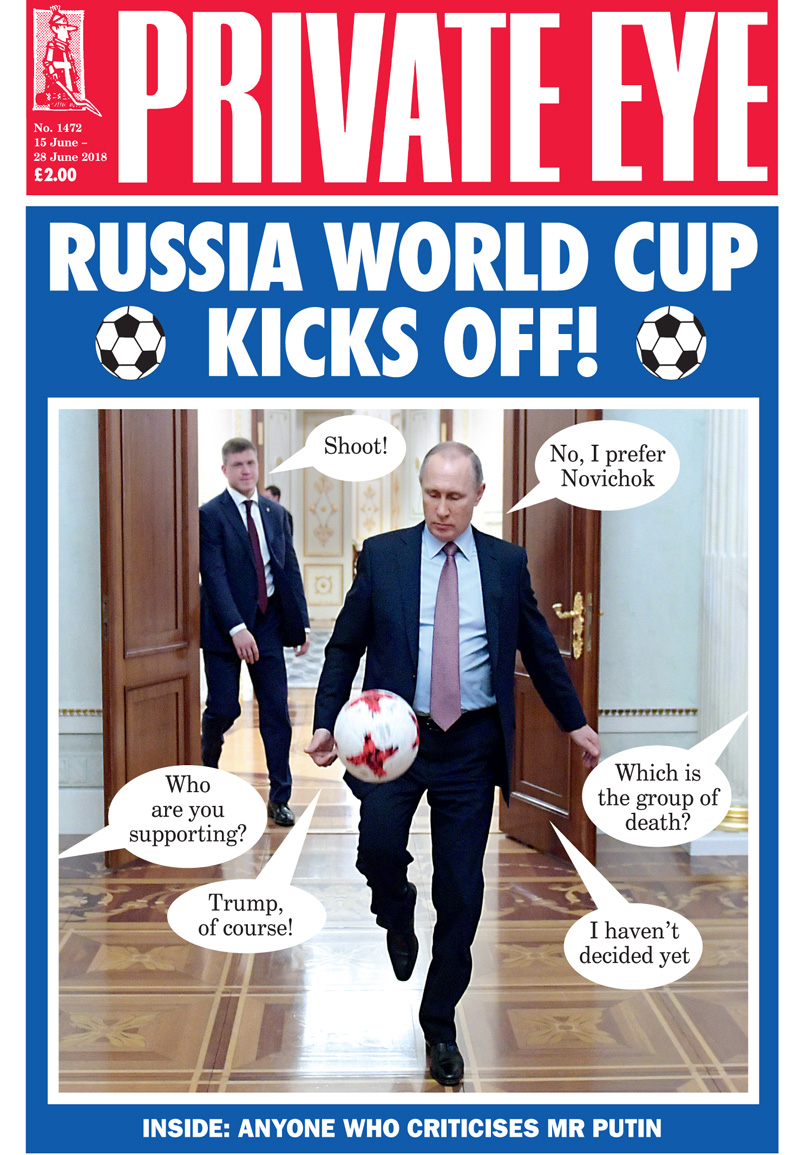 In This Issue
From Vladimir Novichok to Al Qaeder – Six to Watch at the World Cup… Intense Bickering Continues as Leave Island Reality Show Returns… Man Who Edits Mail Hailed as 'Greatest Editor of his Generation' by, er, the Mail… RBS Sale 'Will Benefit All Bankers' Says Government… No-Deal Doomsday Scenario 'Great News for Britain' Insist Pro-Brexit MPs… Jeremy Corbyn Visits Athens and Demands Return of his Marbles… Chris Grayling's Diary, as told to Craig Brown
And also...
- Waugh story: How the Eye first exposed the Jeremy Thorpe scandal
- Bad boy baloney: Something rotten in Isabel Oakeshott's attic
- Grenfell latest: More troubling questions for insulation maker Celotex
For all these stories you can buy the magazine or subscribe here and get delivery direct to your home every fortnight.
WHY SUBSCRIBE?