SPECIAL REPORTS
Shady Arabia and the Desert Fix
UK Government Bribery
By Richard Brooks and Andrew Bousfield
WHILE Saudi Arabia routinely executes and maims its citizens, stifles dissent and spawns some of the world's worst extremism, it also provides a £7bn export market for the UK.
This Private Eye investigation into a major military contract signed in the UK taxpayer's name reveals how bribery is still sanctioned and covered up by the British government, helping despots stay in power and fixers to become very rich indeed.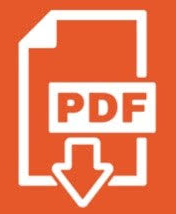 Download the Report here [ pdf ]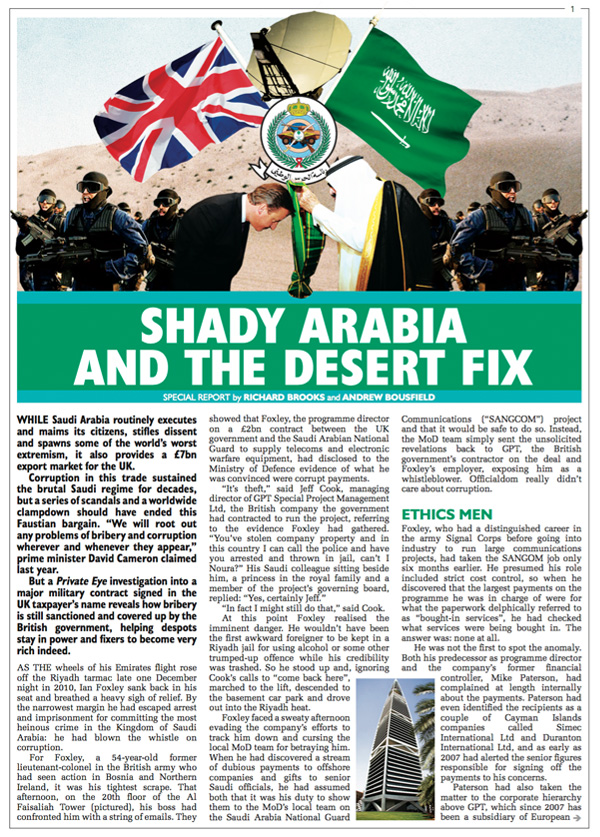 ONLY IN THE MAGAZINE
In This Issue
That Trump religious rally in Florida in full... Glitch hits honours list celebrating Covid heroes… Vallance and Whitty 'join horsemen'… Lines on the Continuing Crisis in the Devolved Government of Scotland … The Halloween no-mask… At least things are bad in France too… Allison Pearson's Diary, as told to Craig Brown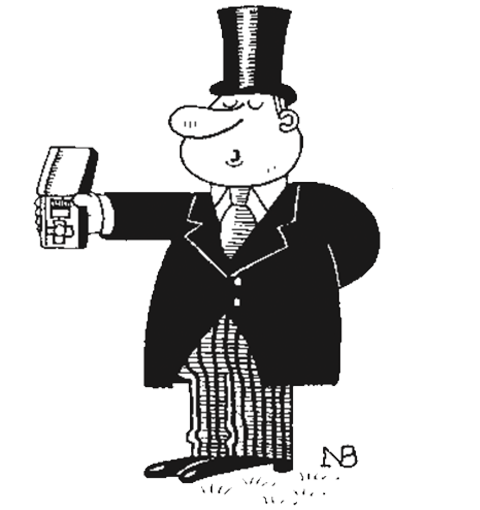 Birthday Honours
Fat cats join the coronavirus heroes
A violinist writes
Musicians struggle to make a living
The penny drops
What the papers expected of the PM
Read these stories and much more - only in the magazine. Subscribe here to get delivery direct to your home and never miss an issue!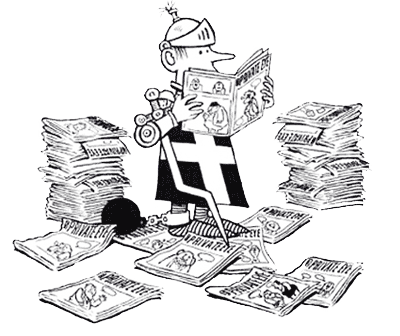 ONLY £2.00
SUBSCRIBE HERE
NEXT ISSUE ON SALE
3rd November 2020
WHY SUBSCRIBE?