SPECIAL REPORTS
Shady Arabia and the Desert Fix
UK Government Bribery
A Special Report by Richard Brooks and Andrew Bousfield
WHILE Saudi Arabia routinely executes and maims its citizens, stifles dissent and spawns some of the world's worst extremism, it also provides a £7bn export market for the UK.
This Private Eye investigation into a major military contract signed in the UK taxpayer's name reveals how bribery is still sanctioned and covered up by the British government, helping despots stay in power and fixers to become very rich indeed.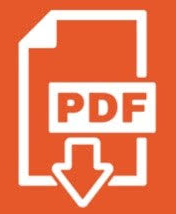 Download Shady Arabia and the Desert Fix [ pdf ]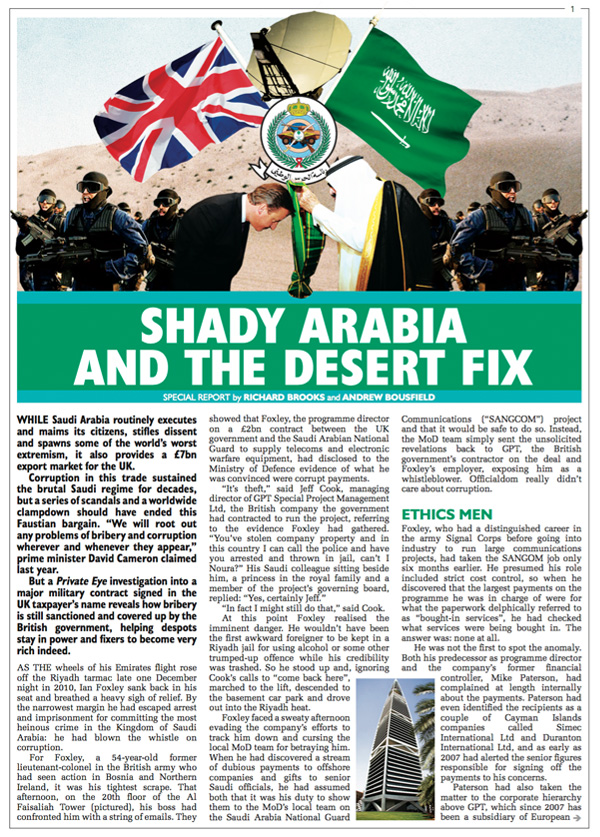 ONLY IN THE MAGAZINE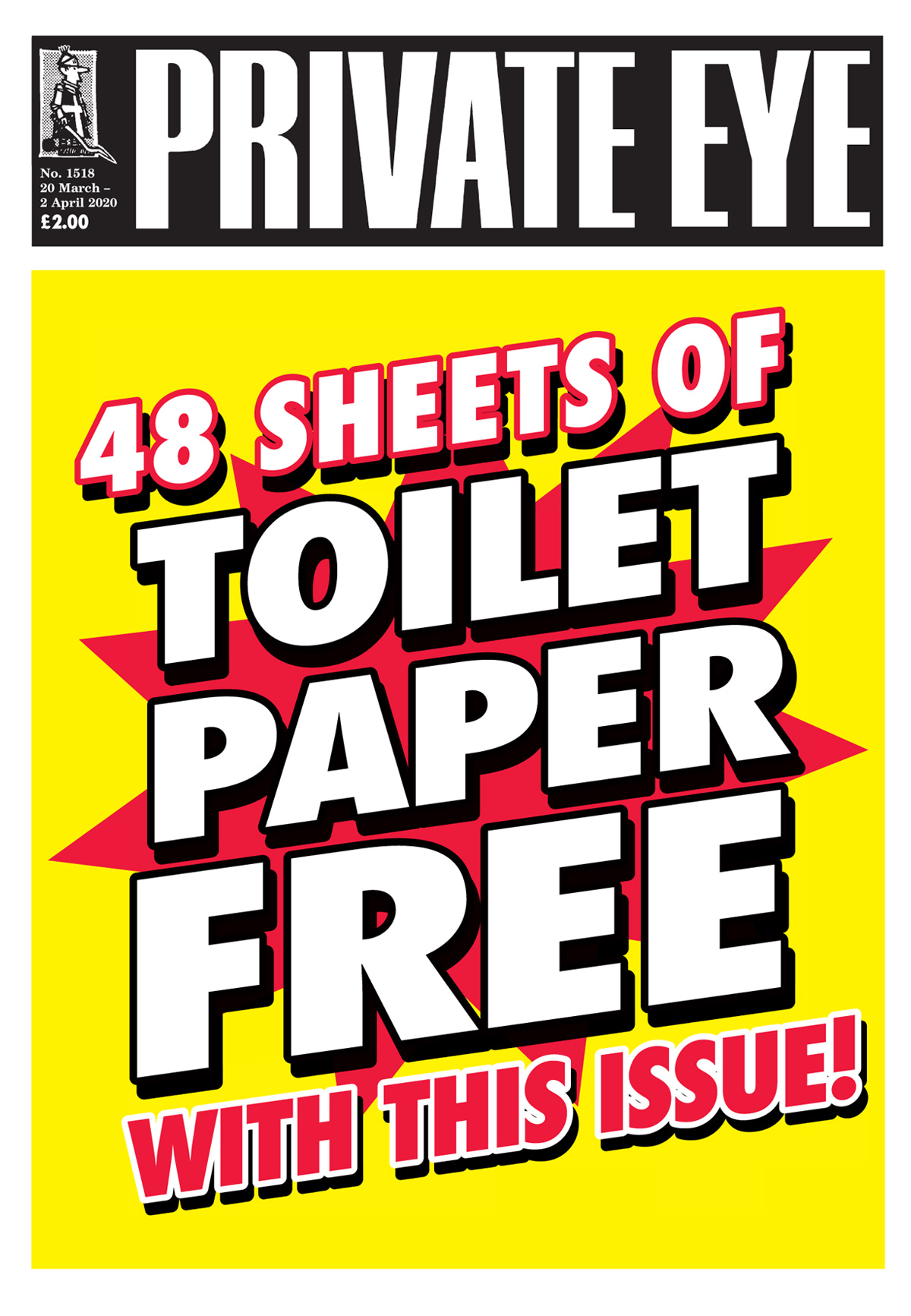 In This Issue
Nurseryland in Lockdown... Racing from Newmarket… Friends Rally Round in Bullying Row… TV Films Tonight: Whingeing in the Reign, They Flu to Bruges… Event to go Ahead… Hoard Immunity Questioned… The Influencers, as told to Craig Brown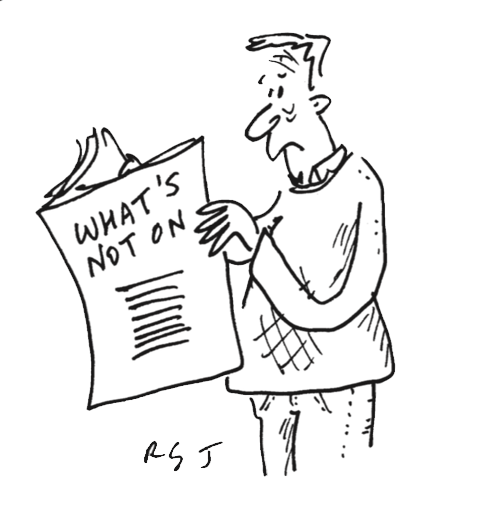 Hyping Hilary
Fawning interviews for huge Tudor tome
Bahrain Watch
UK stays quiet as free speech is crushed
School Daze
Another Victorian school under threat
Read these stories and much more - only in the magazine. Subscribe here to get delivery direct to your home and never miss an issue!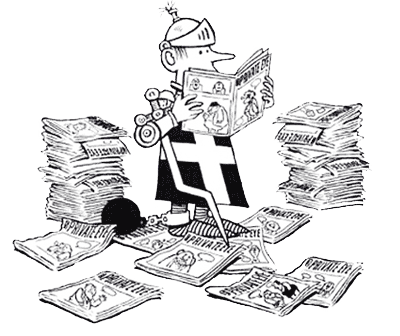 ONLY £2.00
SUBSCRIBE HERE
NEXT ISSUE ON SALE
31st March 2020
WHY SUBSCRIBE?