SPECIAL REPORTS
Shady Arabia and the Desert Fix
UK Government Bribery
A Special Report by Richard Brooks and Andrew Bousfield
WHILE Saudi Arabia routinely executes and maims its citizens, stifles dissent and spawns some of the world's worst extremism, it also provides a £7bn export market for the UK.
This Private Eye investigation into a major military contract signed in the UK taxpayer's name reveals how bribery is still sanctioned and covered up by the British government, helping despots stay in power and fixers to become very rich indeed.

To read more download the full report below.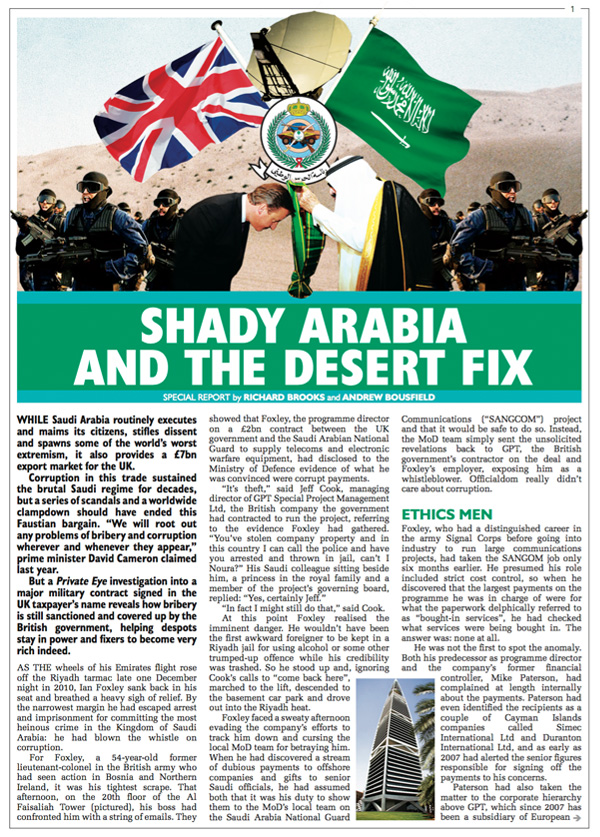 Download Shady Arabia and the Desert Fix Special Report
[pdf]
To receive the download link for this report please join our mailing list with your email:

Once you have submitted your email the download link will appear. Your email address will not be passed on to any third parties.
ONLY IN THE MAGAZINE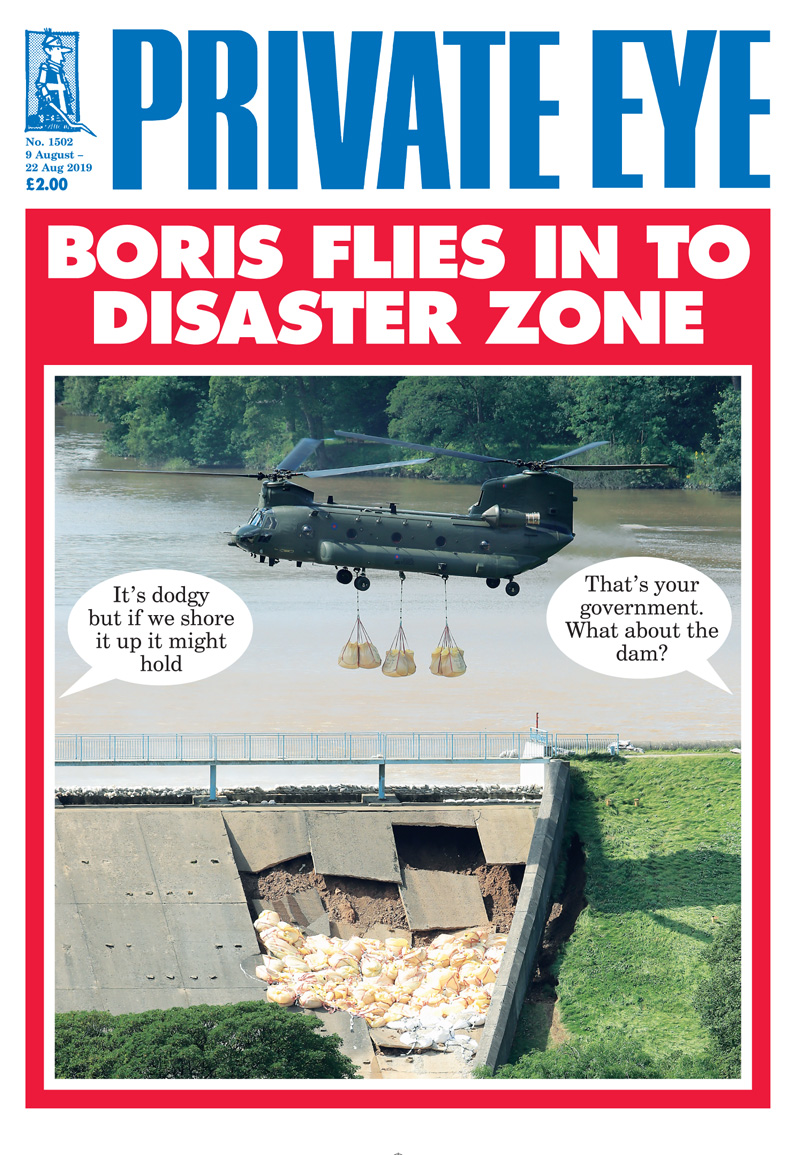 In This Issue
Jeremy Corbyn Writes: A New Fourth in British Politics… The Classic Comedy Leaves & Booster… Shameful Lacl of Equality in E-Sports… Huge metaphor breaks out on cruise ship… 'Yes it's Phoney War!' says new Prime Minister… That Rees-Mogg memo in full… Allison Pearson's diary, as told to Craig Brown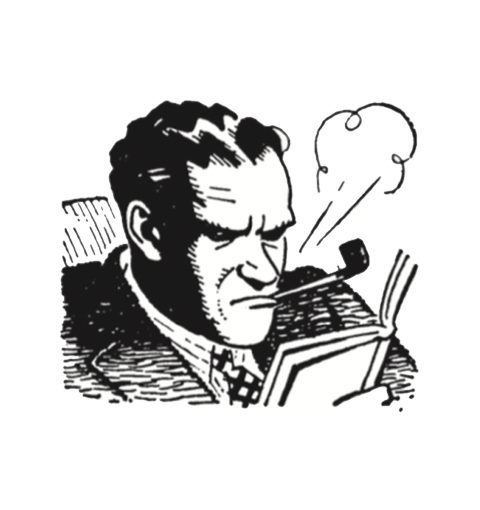 Left out
Best-reviewed novel fails to make the Booker longlist
West Bank Watch
UN's response to the shooting of a child
On our way-o
Uber splurges on Cricket World Cup then cuts staff
Read these stories and much more - only in the magazine. Subscribe here to get delivery direct to your home and never miss an issue!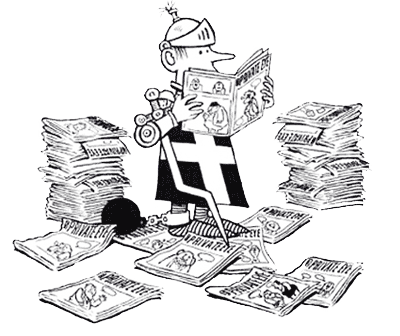 ONLY £2.00
SUBSCRIBE HERE
NEXT ISSUE ON SALE
20th August 2019
WHY SUBSCRIBE?