COVERS LIBRARY

1960s

1970s

1980s

1990s

2000s

2010s
In The Shop
Only In The Magazine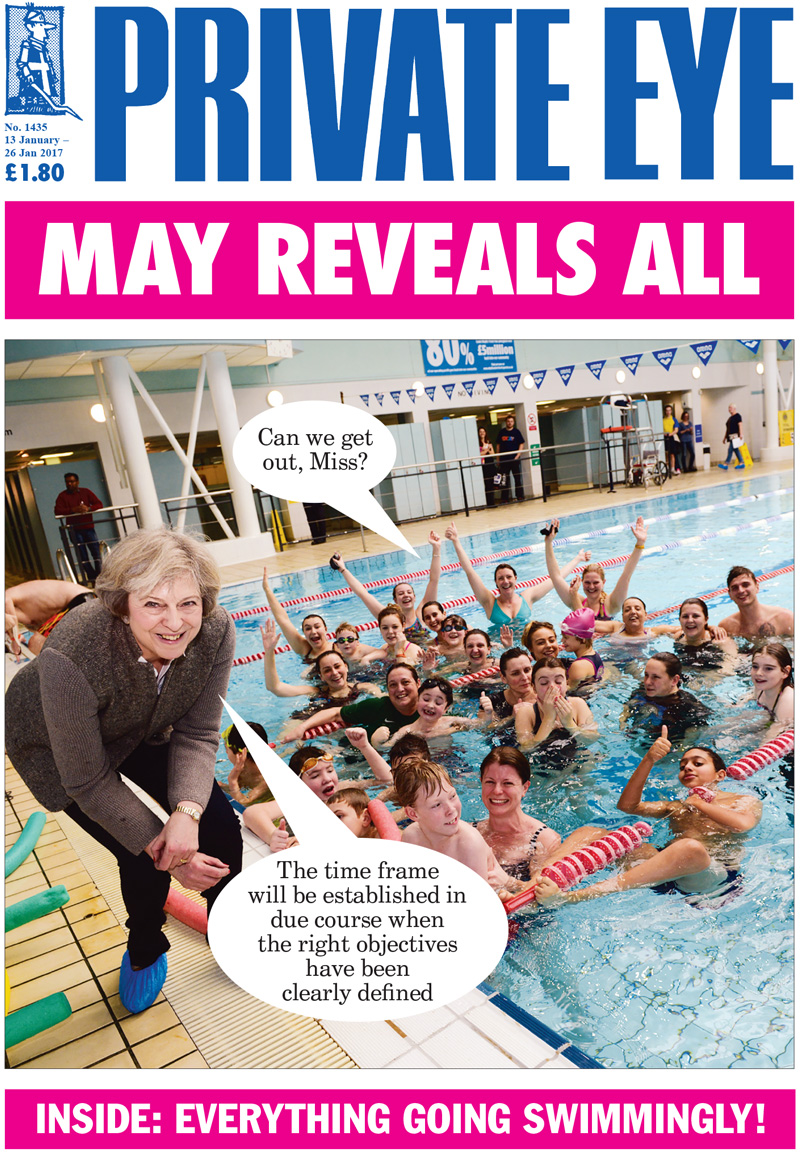 In This Issue
Health Correspondents Can't Cope with Influx of Ailing NHS Stories…
Littlejohn, Morgan, Hopkins: Why Do Arses Keep Appearing in the Daily Mail?…
Bank of England Economist Admits He May Be Wrong About Being Wrong…
Hospital beds, Seats on Trains – What We'll Share in the Shared Society…
Three Bears in Pop-Up Brothel Shock – Nursery Times Exclusive…
Much Longer Journeys Mean Passengers Getting 'Better Value Than Ever' Says Rail Chief
And also...
- Trump that: The president-elect's diary, as told to Craig Brown
- Sun tribute: The death of George Michael – a very Bizarre tale.
- Health check 2017: M.D. takes the pulse of the NHS
For all these stories you can buy the magazine or subscribe here and get delivery direct to your home every fortnight.