COVERS LIBRARY
Viewing: Ronnie Kray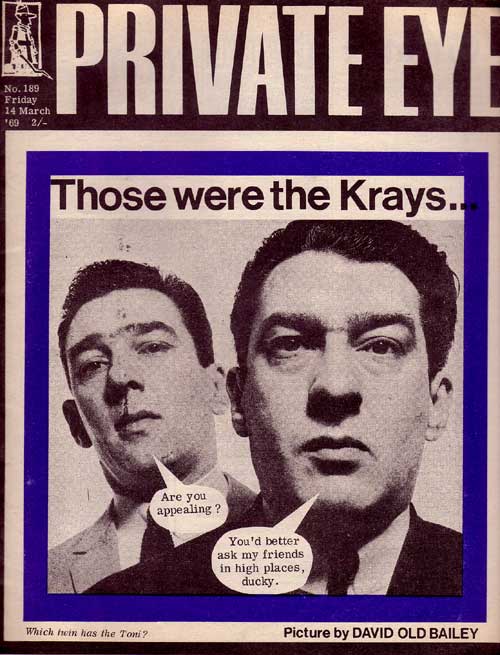 Ronnie Kray
March 1969
Issue 189
This Private Eye covers library has been transferred over from the website Ugandan Discussions. All covers and material are the copyright of Private Eye. Please email repro@private-eye.co.uk in advance for reproduction permission and details of our charges.
More From Private Eye
Only In The Magazine
In This Issue
Vlad the Impaler Denies Impaling Anyone – Morning Tsar Exclusive…
Russia Launches Second Attack on UK with Snow Manufactured in Siberia…
Government Issues Amber Rudd Warning to People of Salisbury…
TweedleDon and TweedleKim Agree to Start Talks About Dismantling Toy Town Arsenal…
Tributes Pour In for Ken Dodd from Tax-Dodging Celebs…
Stephen Hawking, R.I.P., as told to Craig Brown
And also...
- Moscow mewls: London's Russians and those who cash in on them
- Brexit wounds: Meltdown time at the secretive Legatum Institute
For all these stories you can buy the magazine or subscribe here and get delivery direct to your home every fortnight.