COVERS LIBRARY
Viewing: UKIP Clowns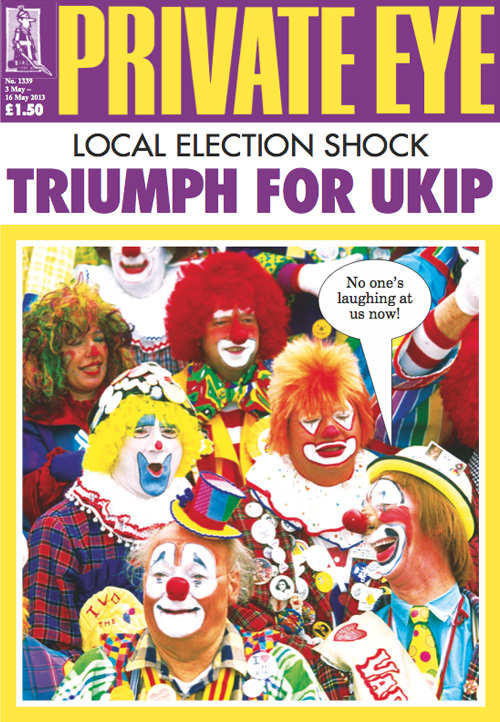 UKIP Clowns
May 2013
Issue 1339
This Private Eye covers library has been transferred over from the website Ugandan Discussions. All covers and material are the copyright of Private Eye. Please email repro@private-eye.co.uk in advance for reproduction permission and details of our charges.
MORE FROM PRIVATE EYE
ONLY IN THE MAGAZINE
In This Issue
Lemming leadership crisis averted… Duchess Ding Dong! Yes, it's Kate v. Meghan… Flu epidemic sweeps through Nurseryland community… A child's guide to those online betting communities in full… Theresa May should stand up to Brussels bullies or we'll get her… Let's Parlez Franglais! President Macron et Les Riots… New Film: The Grinch who stole Brexmas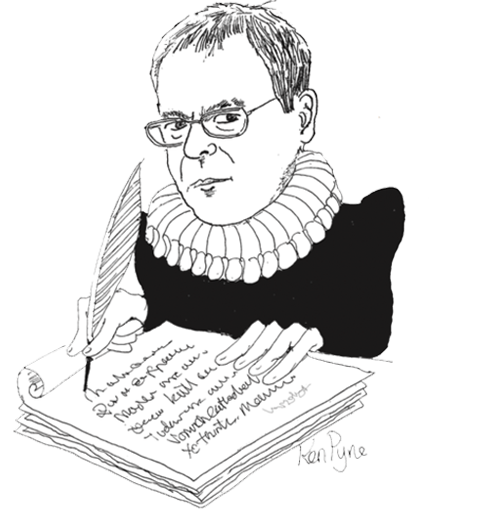 Deathly prose
CJ Sansom's Tudor detective returns in hot-house bestseller
Lords back Lester
Old chums vote to overturn suspension
Under Nissan's bonnet
The arrest of former chairman Ghosn
Read these stories and much more - only in the magazine. Subscribe here to get delivery direct to your home and never miss an issue!
ONLY £2.00
SUBSCRIBE HERE
NEXT ISSUE ON SALE
11th December 2018
WHY SUBSCRIBE?