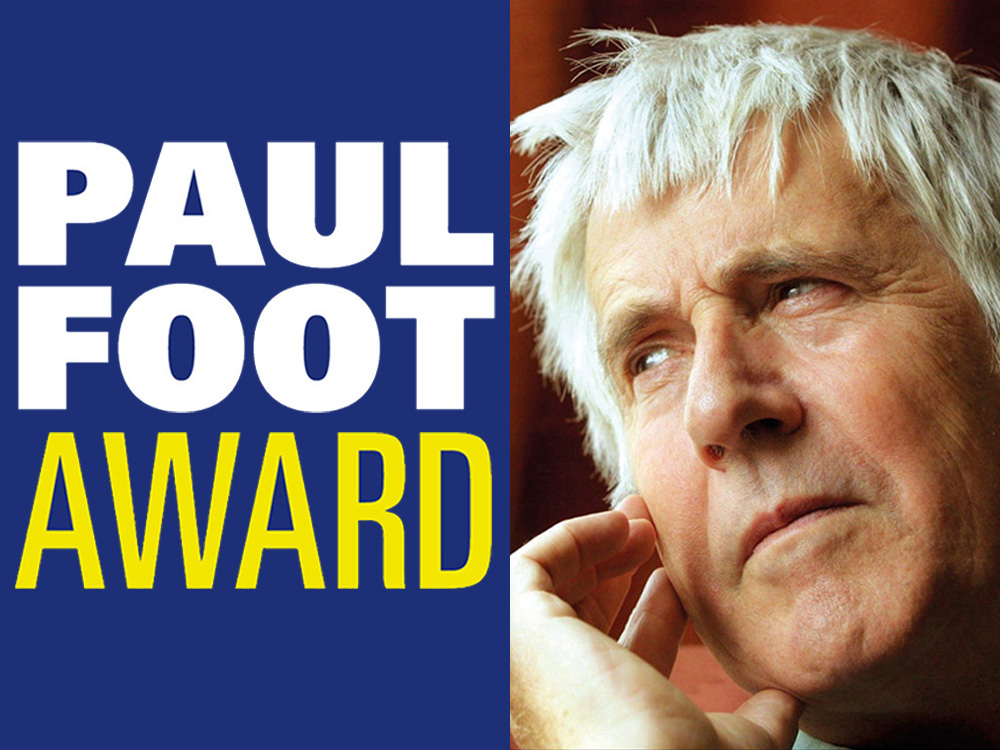 The Paul Foot Award 2022 Shortlist
PRIVATE EYE is delighted to announce the shortlist for the 2022 Paul Foot Award for Investigative and Campaigning Journalism. The overall winner of the £5,000 prize will be revealed at a ceremony in London on Tuesday 14 June.
Six stories were shortlisted from a longlist of 11. The shortlist contains an eclectic mix of stories, from political sleaze to labour rights to long-running campaigns for justice, and in-depth investigations into the plight of vulnerable people caught up in the justice and immigration systems.
Chair of judges Padraig Reidy said: "The extremely high quality of entries this year, submitted even as reporters were stretched to capacity by seismic events at home and abroad, made selection an arduous but incredibly fulfilling experience. As judges gathered in person for the first time since 2019, we were unanimous on one thing: the quality of journalism produced by UK outlets – from Fleet Street powerhouses to independent investigations teams and solo freelancers – is as high as it has ever been."
The judging panel of Matt Foot, Janine Gibson, last year's winner Robert Smith, Sir Simon Jenkins, Julia Langdon, Helen Lewis, Kim Sengupta and Francis Wheen selected the following shortlist:

Hannah Al-Othman, David Collins
Sunday Times
The murder of Agnes Wanjiru
The Sunday Times's Hannah Al-Othman and David Collins painstakingly uncovered the story of the murder of Kenyan sex worker Agnes Wanjiru, revealing a disturbing culture of misogyny, secrecy and impunity in the British army.

Samantha Asumadu
Open Democracy
Prisoners may have been refused parole due to fake crimes on file
Samantha Asumadu spoke to families of people held on indefinite "imprisonment for public protection" (IPP) sentences. Even though the IPP sentence was abolished in 2012, many people still remain in jail with no end date in sight.

Susie Boniface
Daily Mirror
Look Me in the Eye
The Daily Mirror's ongoing campaign for recognition for the survivors of Britain's nuclear testing programme challenged the prime minister to meet veterans in person and acknowledge the harm they had suffered. In April the PM said the veterans would get "the recognition they deserved".

Solomon Hughes
Private Eye
Pay Slippery – Tax fraud on government Covid test sites
Reporting for Private Eye, Solomon Hughes exposed a loophole that allowed subcontracted "mini-umbrella companies" to avoid paying national insurance for staff of Covid-19 testing centres. The loophole was closed shortly after the reports were published.

Gabriel Pogrund
Sunday Times
Royal access
The Sunday Times revealed how Prince Charles' household promised honours and access in exchange for charity donations.

Eleanor Rose, Jessica Purkiss, Mirren Gidda, Aaron Walawalkar
Liberty Investigates
Mark Townsend
Observer
Despair and death in Britain's asylum system
Liberty Investigates and the Observer reported on how the brutality of the asylum system drives already desperate people to extremes. focusing on the personal stories of people deported on the "Esparto 11" flight.

THE LONGLIST


Harry Davies
Guardian
The Conservative party's offshore secrets
A detailed examination of the offshore fortunes of senior Conservative donors and supporters.

Samantha Booth and Jess Staufenberg
Schools Week
Kids in Crisis
An in-depth report by Schools Week uncovered how cash-strapped education authorities are neglecting the needs of children with mental health issues.

Tobacco Control Research Group
University of Bath, in collaboration with
TBIJ and BBC Panorama
BAT Uncovered
A collaborative effort led by Bath University's Tobacco Control Research Group, with the Bureau of Investigative Journalism and Panorama revealed British American Tobacco's dubious business practices in southern Africa, including alleged links to the Mugabe regime.

Telegraph Investigations Team
Daily Telegraph
DNARs given to people with mental illness
The investigation team's frightening reports for the Daily Telegraph revealed how people with mental illness and disabilities were given "Do Not Resuscitate" instructions on their medical files without informed consent.

Joe Sandler Clarke
Unearthed
Luke Barratt
SourceMaterial
Patrick Greenfield
Guardian
Carbon offsetting
A joint investigation of the flaws, loopholes and potential for "greenwashing" in the big business of carbon offsetting, suggesting that many of the claims made for offsetting are not backed up by evidence.

Queries
Queries should be directed to:
Amelia Knight
Midas PR
Tel: 07771 791 210
Email: amelia.knight@midaspr.co.uk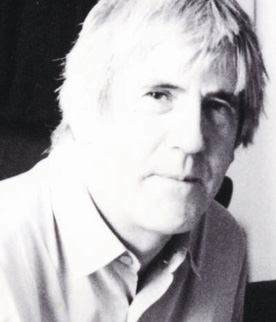 The Paul Foot Award was set up in memory of revered investigative journalist Paul Foot, who died in 2004.
Paul Foot, an investigative journalist, editor and left-wing campaigner, worked variously for the Daily Record, the Daily Mirror, The Guardian and Private Eye. He was involved in many high-profile campaigns throughout his illustrious career, including the Birmingham Six, the Bridgewater Four and the John Poulson scandal. His accolades include the Journalist of the Year, the Campaigning Journalist of the Year, the George Orwell Prize for Journalism and in 2000 he was honoured as the Campaigning Journalist of the Decade.
Paul Foot died in 2004 at the age of 66.
ONLY IN THE MAGAZINE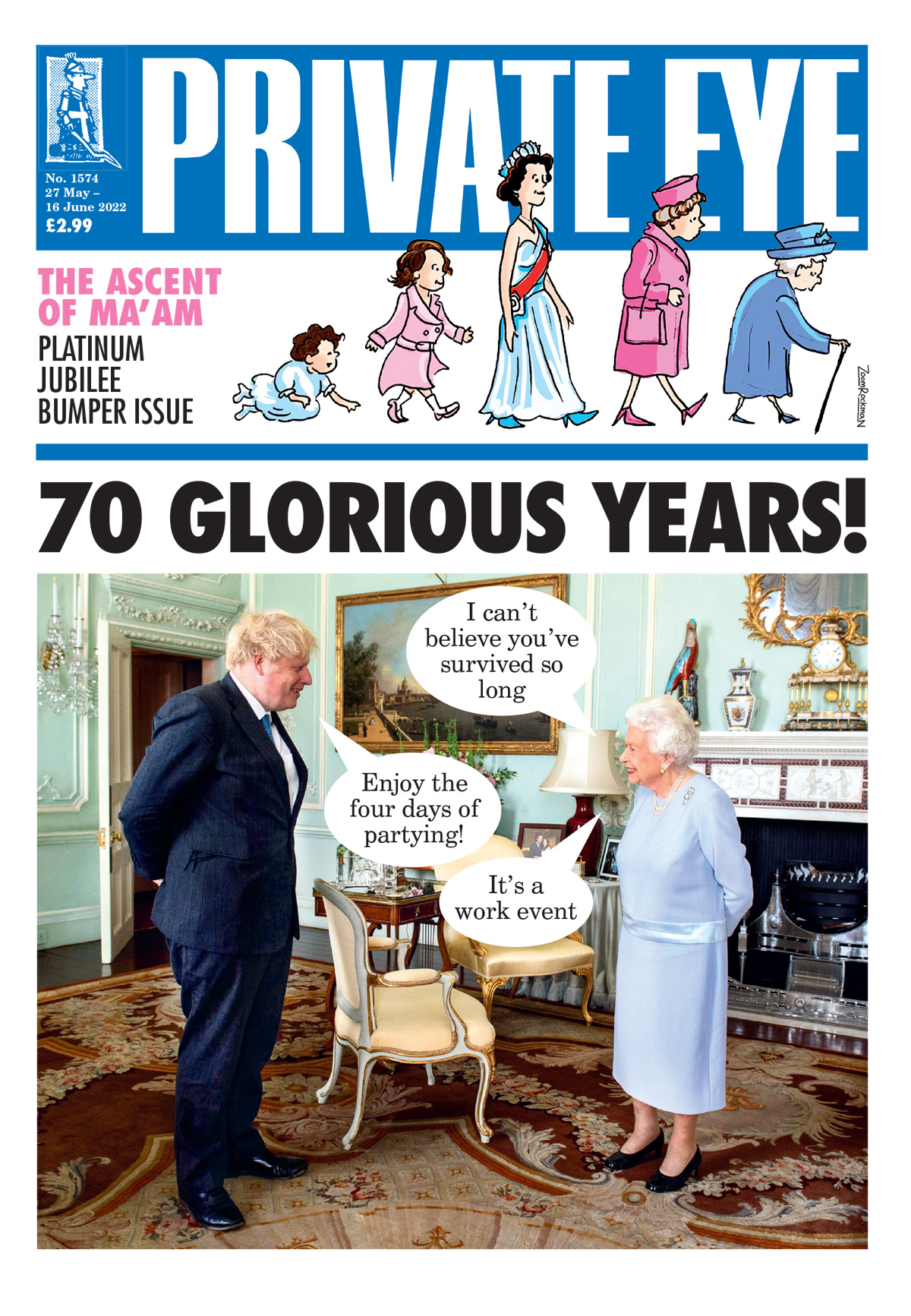 In This Issue
How dare Sue Gray try to politicise the report she was asked to produce by the Prime Minister, says Daily Blackmail… Downing St wants public to forget what happened in 2020 as PM insists UK cannot spend its way out of cost-of-living crisis… Fears rise that working people will soon no longer be able to afford eggs to throw at Thatcher statue… Detailed analysis of historic crime scene shows JFK was shot by Palestinian snipers, claims Israeli Defence Force… Kremlin confirms retired army colonel who told TV viewers of Russian forces' plight in Ukraine has committed suicide in three weeks' time… Praise as ordinary gay man braves social stigma of admitting: 'Yes, I'm a professional footballer'… Memories of the Silver Jubilee 1977, as told to Craig Brown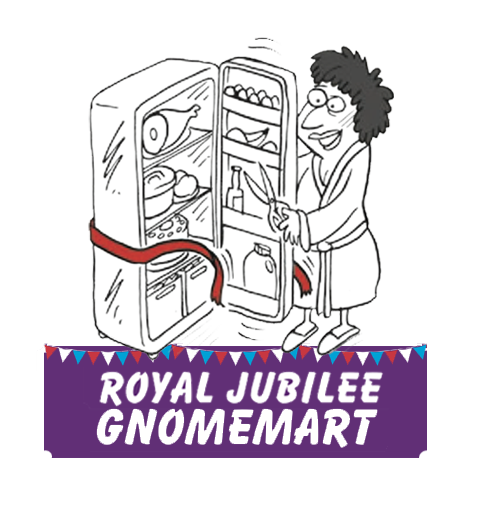 Ofgem, off-guard
Energy regulator asleep at the wheel
Brenda's bargains
Gifts for all in the Royal Jubilee Gnomemart
70 Glorious Covers!
The Queen and the Eye Jubilee Special
Read these stories and much more - only in the magazine. Subscribe here to get delivery direct to your home and never miss an issue!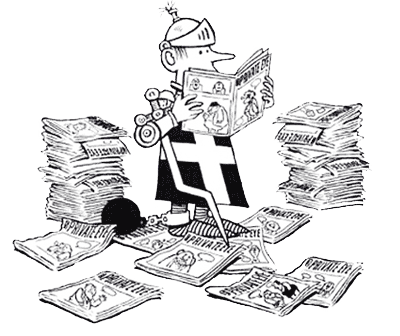 ONLY £2.99
SUBSCRIBE HERE
NEXT ISSUE ON SALE
15th June 2022
WHY SUBSCRIBE?