Paul Foot Award 2023
And the winner is...
THE Private Eye Paul Foot Award for Investigative and Campaigning Journalism 2023 has been won by
DAVID CONN
of The Guardian for his entry
Revealed: Conservative peer Michelle Mone and her family secretly received millions from "VIP lane" PPE firm
.
Conn's investigation uncovered how Baroness Mone and her three adult children had been secretly paid £29m from the profits from PPE contracts. The PPE company she was linked to is now under investigation.
The 2023 awards ceremony was hosted at BAFTA by Private Eye editor Ian Hislop, who said: "The headline writes itself: 'It's a Conn!'"
Pádraig Reidy, chair of the judges, said: "With so many brilliant stories this year, it was a pleasure to be reminded of the great work done by reporters across the UK. David Conn's winning investigation stood out for its detail, care and impact – and serves as a reminder that perseverance is one of the most important qualities a reporter can have."
This year's judging panel, chaired by Reidy, of Little Atoms, comprised Julia Langdon, political journalist and broadcaster; Sir Simon Jenkins, The Guardian; Helen Lewis, The Atlantic; Francis Wheen, Private Eye (retired); Matt Foot, criminal defence solicitor; Kim Sengupta, The Independent; Janine Gibson, Financial Times; and Hannah Al-Othman and David Collins, The Sunday Times, winners of the 2022 Paul Foot Award.
Set up in memory of renowned journalist Paul Foot, who died in 2004, the award honours the UK's most brilliant, talented and determined journalists working in the fields of investigative and campaigning journalism today.
The Shortlist
Phil Coleman
Newsquest Cumbria
Human rights group condemns "dangerous" police taser use
Police bodycam footage acquired by reporter Phil Coleman revealed how officers had tasered a Cumbrian man suffering a mental health crisis, causing serious injuries.


Paul Morgan-Bentley
The Times
British Gas breaking into the homes of the vulnerable
Paul Morgan-Bentley's undercover work detailed the callous, forceful installation of expensive pre-paid energy meters in the homes of vulnerable people, prompting swift political action.


Gabriel Pogrund, Harry Yorke
The Sunday Times
The BBC chairman, the prime minister and the £800,000 loan guarantee
Gabriel Pogrund and Harry Yorke revealed how Richard Sharp was appointed BBC chairman weeks after helping Boris Johnson secure a loan of up to £800,000. The Sunday Times's investigation led to Sharp's eventual resignation.


Matt Shea, Jamie Tahsin, Tim Hume
Vice World News
The dangerous rise of Andrew Tate
Vice World News's investigation into misogynist online influencer Andrew Tate found that the UK authorities missed opportunities to prosecute him for sexual offences.


Hannah Summers
The Observer/the Guardian
The use of unregulated psychologists in the family courts
Hannah Summers, working in tandem with Beatrix Campbell, documented how unregulated "experts" are allowed to testify as credible witnesses on the controversial subject of "parental alienation" in family court cases.


Queries
Queries should be directed to:
Amelia Knight
Midas PR
Tel: 07771 791 210
Email: amelia.knight@midaspr.co.uk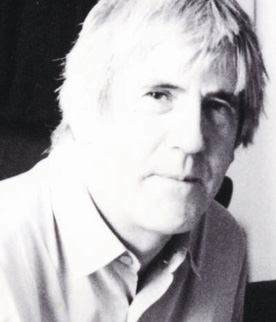 The Paul Foot Award was set up in memory of revered investigative journalist Paul Foot, who died in 2004.
Paul Foot, an investigative journalist, editor and left-wing campaigner, worked variously for the Daily Record, the Daily Mirror, The Guardian and Private Eye. He was involved in many high-profile campaigns throughout his illustrious career, including the Birmingham Six, the Bridgewater Four and the John Poulson scandal. His accolades include the Journalist of the Year, the Campaigning Journalist of the Year, the George Orwell Prize for Journalism and in 2000 he was honoured as the Campaigning Journalist of the Decade.
Paul Foot died in 2004 at the age of 66.
Paul Foot Award Archive
ONLY IN THE MAGAZINE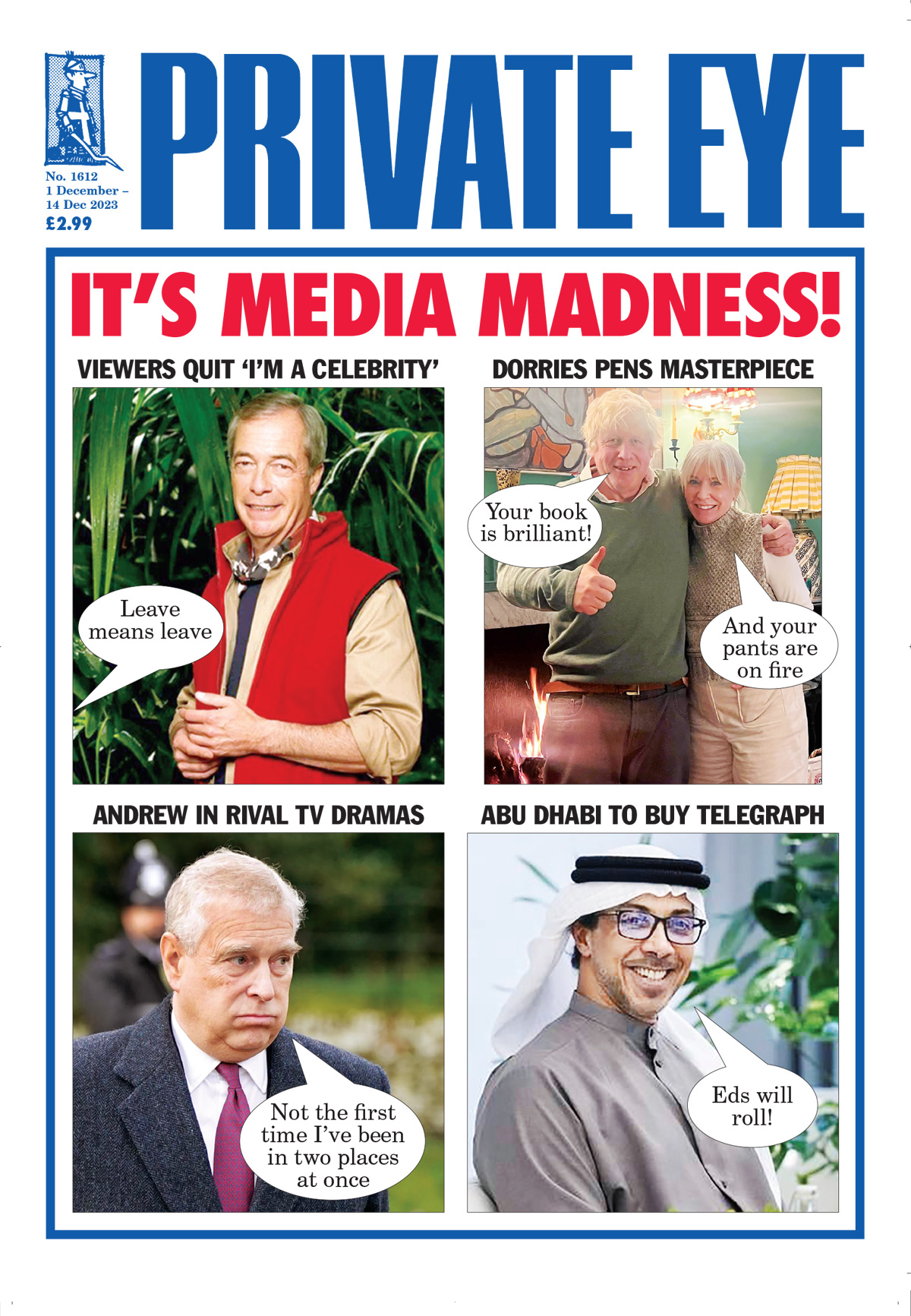 In This Issue
Supreme Court to be deported to Rwanda… Ironyometer blows up as UAE hosts COP28… 'End of truce promise' cheers weapons manufacturers… New fears for Stormont MPs as it is in danger of reconvening… Perfect legs article goes on and on… Lines on the cancellation of BBC TV's Top Gear… Airship in 'rapid unscheduled disassembly' says Hindenburg boss… Michael Sheen criticises casting of Michael Sheen… Scientists solve mystery of why just one glass of red wine gives you a headache… This Morning with Sarah Ferguson, as told to Craig Brown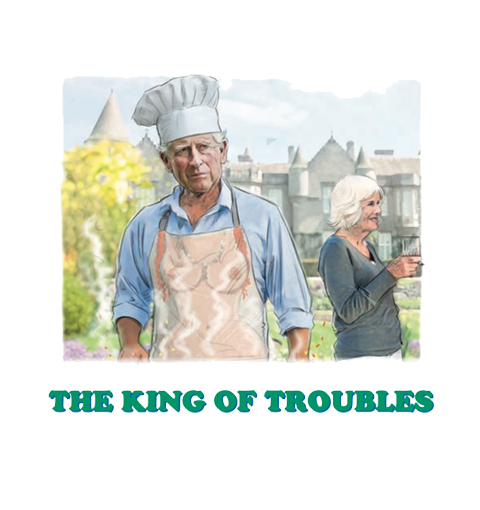 School's out
The college boss who has been barred from working in education
Red for danger
Labour's candidate selection chaos
Paper tigers
The art of deception in the auction for the Telegraph
Read these stories and much more - only in the magazine. Subscribe here to get delivery direct to your home and never miss an issue!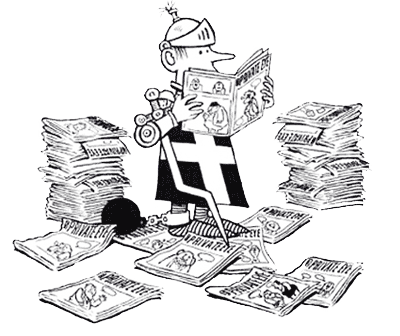 ONLY £2.99
SUBSCRIBE HERE
NEXT ISSUE ON SALE
13th December 2023
WHY SUBSCRIBE?