Paul Foot Award 2012
And the winner is...
ANDREW NORFOLK
,
The Times
for his investigation into child sexual exploitation.
THE Paul Foot Award for Investigative and Campaigning Journalism 2012, worth £5,000, has been won by Andrew Norfolk of The Times for his two-year investigation into the targeting, grooming and sexual exploitation of teenage girls by gangs of men.
The runner-up, who receives £2,000, is Rob Waugh of the Yorkshire Post, for his series of investigations into mis-spending by senior officers of Cleveland Police and abuse of power by ACPO and CPOSA.
The judges also decided to appoint a Special Campaign Award of £2,000 to the Daily Mail's Stephen Wright, who was shortlisted for 15 years of reporting on the Stephen Lawrence murder investigation and for spearheading the Daily Mail's Justice for Stephen campaign.
The other five shortlisted campaigns were each awarded £1,000 each.
Ian Hislop, editor, Private Eye, said: "The Foot awards this year are a powerful post-Leveson riposte to all those who want to think only the worst of journalists. The shortlist celebrates those whose great skill is to make the public really interested in what is really in the public interest."

The Paul Foot Award 2012 - Winner
Andrew Norfolk
The Times
Child sexual exploitation
Andrew Norfolk's two-year investigation into the targeting, grooming and sexual exploitation of teenage girls by organised groups of men has prompted two government-ordered inquiries, a parliamentary inquiry and a new national action plan on child sexual exploitation.
The investigation revealed a crime model that police and care agencies refused to recognise – that most of the victims were white and a majority of those in identified abuse networks were men of Pakistani origin.
Andrew Norfolk's powerful articles revealed how the reluctance of agencies to acknowledge and confront a widespread form of abuse in deprived northern communities had broken families and shattered the lives of some of society's most vulnerable children.
Andrew Norfolk's reports consistently ran throughout last year, exposing past failures to protect children and prosecute offenders - when detailed intelligence was held about victims and perpetrators. The campaign has been instrumental in forcing all concerned with the protection of children to give a higher priority to cases of sexual exploitation.


The Paul Foot Award 2012 – Runner-up
Rob Waugh
Yorkshire Post
Junketing and abuse of power by high-ranking police officers and officials

The Yorkshire Post's series of investigations looked into high-ranking police officers and officials at both national and local level, revealing a raft of mis-spending, abuses of power and conflicts of interest.
Locally, the newspaper's exposés focused on Cleveland Police's chief constable, police authority chairman and police authority chief executive - showing that all three of the most powerful individuals connected to the force were indulging in large-scale junketing, often courtesy of corporate credit cards.
On a national level, the newspaper's investigation revealed the country's most senior and influential policing body, the Association of Chief Police Officers (ACPO), had indulged in a "jobs for the boys" scandal when bypassing public spending rules to hand lucrative consultancy contracts to senior police officers – often days after they had retired from their day jobs. This was in contrast to the ACPO's advice to forces across the country on ensuring competition and value for money.
The third part of the investigation focused on the Chief Police Officers Staff Association (CPOSA) into the funding behind the unofficial "trade union" for senior police officers that revealed it had received millions of pounds in public funding, despite its members being among the highest paid public officials in the country. Spending on CPOSA included police authorities up and down the country funding a "war chest" for chief officers to defend disciplinary action brought by police authorities and criminal enquiries.
The investigation involved painstaking in-depth research and protracted battles and appeals to get information disclosed. The results of Rob Waugh's investigations have led to police investigations of senior officials, a House of Commons debate on the ACPO exposé and an ACPO inquiry, and reviews into CPOSA funding.
The Paul Foot Award 2012 - Special Campaign Award
Stephen Wright
Daily Mail
Stephen Lawrence campaign

Stephen Wright first reported on Stephen Lawrence in February 1997, when he carried extensive research into what was then a relatively low-profile unsolved murder in south-east London. Since then, Stephen Wright has spearheaded the Daily Mail's Justice for Stephen campaign that has seen him continue to cover the Lawrence story right through to the recent trial of two of the original suspects, Gary Dobson and David Norris, and heading a comprehensive 20-page background on the case when the proceedings ended in January 2012.
Stephen Wright's initial investigation led to Daily Mail editor Paul Dacre famously branding the suspects "Murderers" in February 1997. Fifteen years' dogged reporting on the case followed, with Stephen Wright securing a number of scoops, and breaking significant stories to keep the case in the public eye.
This included reporting on the racist and violent pasts of the suspects and on police blunders, which led to the then Home Secretary Jack Straw ordering a public inquiry. Stephen Wright highlighted the need for double jeopardy laws to be reformed to allow three of Stephen Lawrence's alleged killers (who had been acquitted) to stand trial again if new evidence emerged.
Notable scoops included reporting on a police watchdog report that found conclusive evidence of police errors which allowed Stephen Lawrence's killers to escape justice; a jury nobbling scandal involving one of the suspects, when he was controversially acquitted of attempting to murder another man; revealing how a draft copy of the judge-led inquiry alleged the Lawrence murder probe was hampered by racism across virtually all the ranks; and naming and shaming the officers who escaped discipline proceedings over the bungled Lawrence murder probe.
Over the following years, Stephen Wright broke several other highly significant stories on the Lawrence case, including the £320,000 compensation pay-out to Stephen Lawrence's parents and the forensic breakthrough in 2007 which prompted the trial of Dobson and Norris.
In order not to jeopardise the case the Daily Mail did not publish what would have been the biggest story of them all – the decision to charge David Norris and Gary Dobson with murder, in September 2010.
The Other Shortlisted Finalists, In Alphabetical Order…
Tom Bergin
Thomson Reuters
Starbucks slips the UK tax hook
Jonathan Calvert and Heidi Blake
Sunday Times
Generals for hire
Ted Jeory
Trial by Jeory blog
Investigations in Tower Hamlets
Alexi Mostrous and Fay Schlesinger
The Times
Secrets of the tax avoiders
Claire Newell, Graeme Paton, Holly Watt and Robert Winnett
Daily Telegraph
Exam board investigation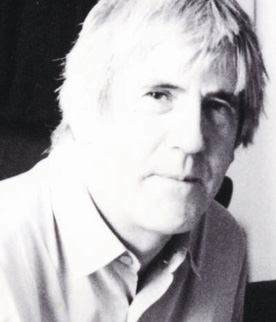 The Paul Foot Award was set up in memory of revered investigative journalist Paul Foot, who died in 2004.
Paul Foot, an investigative journalist, editor and left-wing campaigner, worked variously for the Daily Record, the Daily Mirror, The Guardian and Private Eye. He was involved in many high-profile campaigns throughout his illustrious career, including the Birmingham Six, the Bridgewater Four and the John Poulson scandal. His accolades include the Journalist of the Year, the Campaigning Journalist of the Year, the George Orwell Prize for Journalism and in 2000 he was honoured as the Campaigning Journalist of the Decade.
Paul Foot died in 2004 at the age of 66.
Paul Foot Award Archive
ONLY IN THE MAGAZINE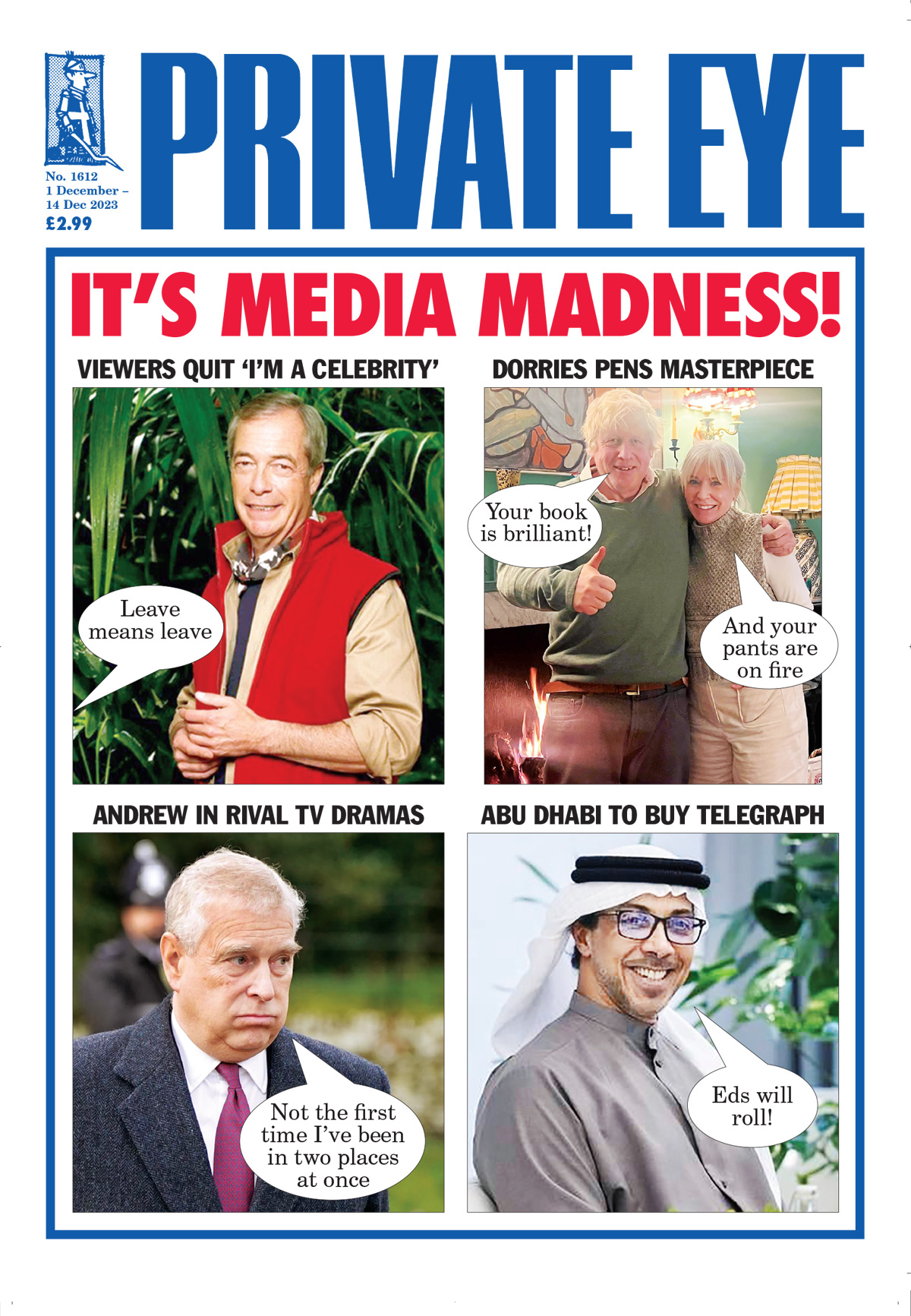 In This Issue
Supreme Court to be deported to Rwanda… Ironyometer blows up as UAE hosts COP28… 'End of truce promise' cheers weapons manufacturers… New fears for Stormont MPs as it is in danger of reconvening… Perfect legs article goes on and on… Lines on the cancellation of BBC TV's Top Gear… Airship in 'rapid unscheduled disassembly' says Hindenburg boss… Michael Sheen criticises casting of Michael Sheen… Scientists solve mystery of why just one glass of red wine gives you a headache… This Morning with Sarah Ferguson, as told to Craig Brown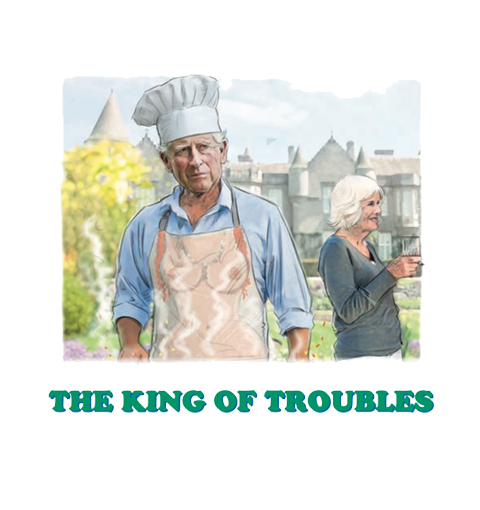 School's out
The college boss who has been barred from working in education
Red for danger
Labour's candidate selection chaos
Paper tigers
The art of deception in the auction for the Telegraph
Read these stories and much more - only in the magazine. Subscribe here to get delivery direct to your home and never miss an issue!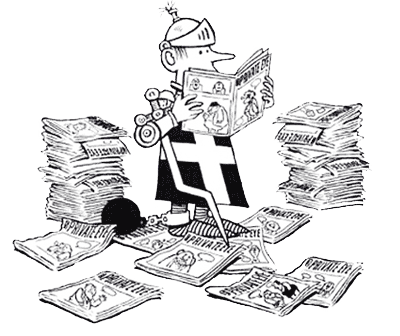 ONLY £2.99
SUBSCRIBE HERE
NEXT ISSUE ON SALE
13th December 2023
WHY SUBSCRIBE?