RUNNER UP
Nick Davies
The Guardian
Phone hacking at the News of the World
IN July 2009 the Guardian published a front-page story which began to disclose the well-concealed truth about an extraordinary scandal. Since then, it has published a string of stories revealing internal paperwork from the News of the World. The rest of Fleet Street has continued to ignore the story.
The original story reached back to a one-day court hearing in January 2007 in which one private investigator and one journalist admitted to illegally intercepting the voicemail messages of eight people. This version had been endorsed by the Murdoch newspaper group who employed the journalist; by the Metropolitan police; by the Press Complaints Commission; and by the then editor of the offending paper, Andy Coulson, who had announced his complete ignorance of this "rogue reporter's behaviour".
But the Guardian disclosed that the News of the World had just paid out more than £1m to suppress a legal action which had threatened to reveal that a series of private investigators had been hired by Murdoch journalists to use illegal methods against thousands of public figures – a picture of systematic crime which had escaped the notice of the Murdoch Group, the police, the PCC and Andy Coulson, who was by now working for the leadership of the Conservative party.
In The Shop
Only In The Magazine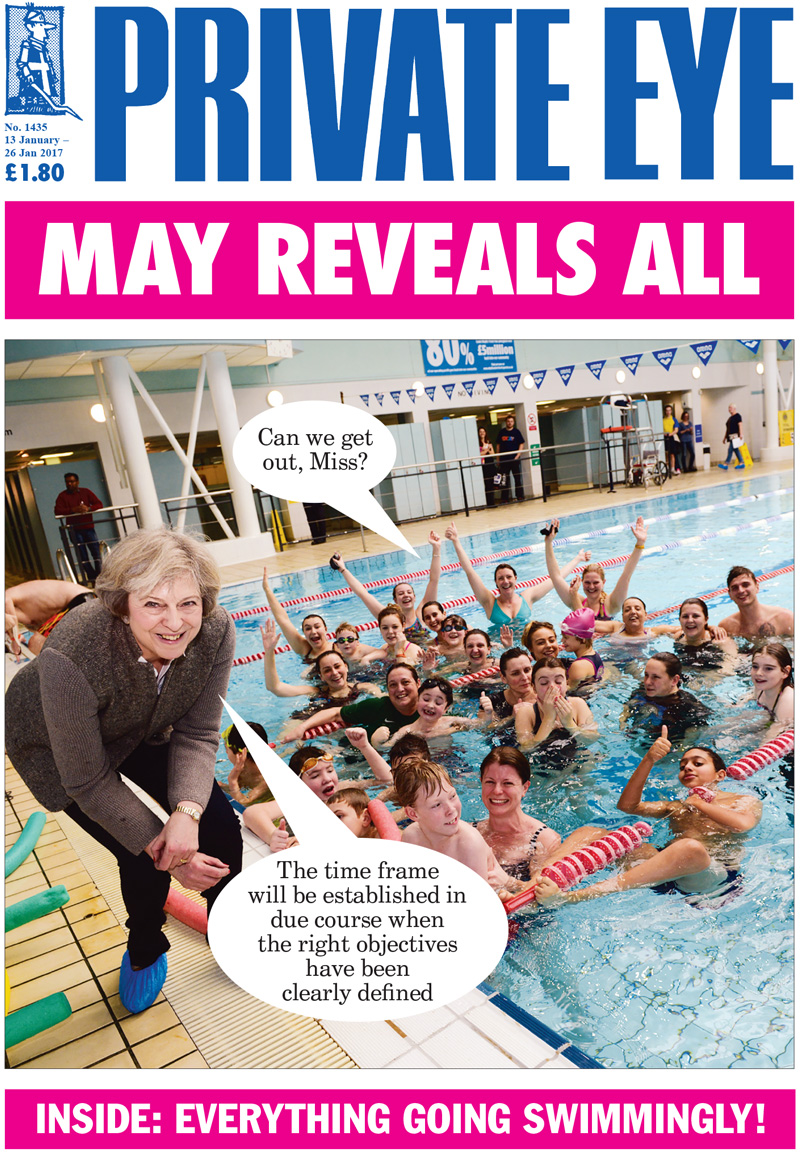 In This Issue
Health Correspondents Can't Cope with Influx of Ailing NHS Stories…
Littlejohn, Morgan, Hopkins: Why Do Arses Keep Appearing in the Daily Mail?…
Bank of England Economist Admits He May Be Wrong About Being Wrong…
Hospital beds, Seats on Trains – What We'll Share in the Shared Society…
Three Bears in Pop-Up Brothel Shock – Nursery Times Exclusive…
Much Longer Journeys Mean Passengers Getting 'Better Value Than Ever' Says Rail Chief
And also...
- Trump that: The president-elect's diary, as told to Craig Brown
- Sun tribute: The death of George Michael – a very Bizarre tale.
- Health check 2017: M.D. takes the pulse of the NHS
For all these stories you can buy the magazine or subscribe here and get delivery direct to your home every fortnight.