In the Online Edition
THE bumper crop of Scottish National Party MPs – including former members of the International Marxist Group, a bus load of town councillors, party apparatchiks, fading...»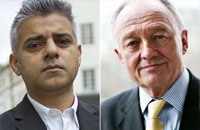 TRADE union Unite and Ken Livingstone are doing all they can to ensure Labour's race for the London mayoral nomination is won by their protégé, Ed...»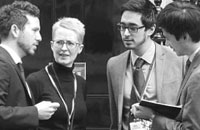 MOST public sector workers have endured frozen pay, and thus real terms pay cuts, in recent years. But one lucky bunch at the heart of government...»


:



- News » Top stories


- Street Of Shame » Top stories


- HP Sauce » Top stories


- »


- Dumb Britain »


- Cartoons » Including Camberwick Greenbelt


- Headmasters Message » The Cameron Free School


- Mediaballs » The latest gaffes


- Lookalikes » Are they related?


- Crossword » Win a £100 prize!


- In The Back » Top stories


- Media News » Top stories


- Columnists » Top stories


- Rotten Boroughs » Top stories


- »


- »


- »


- I Spy »


- Poetry Corner »


- Pseuds Corner »


- »

Only in the Magazine





- A Private Eyeful: We've increased the type size to improve legibility… and added more pages, more stories, more jokes and more cartoons! In fact the only thing NOT going up in the new 48-page Private Eye is the price . It's still only £1.80 (or less if you subscribe).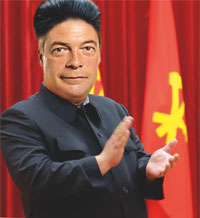 Ukip's Supreme Leader Purges Rivals: North Korean Times Exclusive!… Heist thieves not arrested: bankers avoid jail… Homophobic Russia Celebrates Eurovision Success… Qatar Builds State-of-the Art Prisons for World's Media… Captain of Lib Dem Titanic to be Given Key Role… Those Extremist TV Highlights Mrs May Wants to Ban… The Letters of Bernard Berenson & Kenneth Clark, as told to Craig Brown.




Including: In The Back, Street Of Shame, HP Sauce, Crossword, Funny Old World, Luvvies, Number Crunching, Me & My Spoon, Craig Brown's Diary, Mediaballs, Pseuds Corner, Letters, Lookalikes, Headmaster's Message, Cartoons, Strips, Music And Musicians, Books And Bookmen, Medicine Balls, Agri Brigade, Signal Failures, Eye TV, Rotten Boroughs, Media News and much, much more!


To read all this you'd have to buy the magazine or subscribe here and get delivery straight to your home every fortnight!