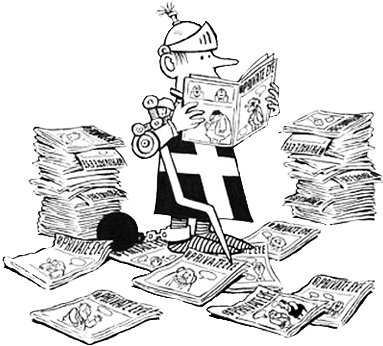 THE EYE AT 50 BLOG
*kills self*
Posted by Adam Macqueen, 23rd September 2013 | 2 comments
"Among Liberal Democrat MPs, the most popular titles were Private Eye: The First 50 Years, the A-Z of the satirical magazine's first half century…"
Poll of MPs reading habits here. It came 9th overall.
Happy Christmas…
Comments
Comment by Peter

December 29, 2011 @ 12:51 pm
I was given this book by my wife for Christmas. She regrets this – I did nothing for two days until I had finished reading it from cover to cover. Apparently we had some relatives visit on Boxing Day but I didn't notice.
Comment by Mick

February 17, 2012 @ 7:51 am
So that would be at least two copies sold then . . .