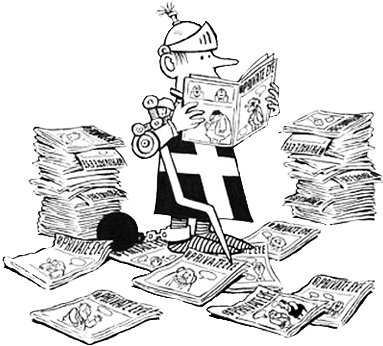 THE EYE AT 50 BLOG
Little Atoms. As opposed to, you know, the big ones.
Posted by Adam Macqueen, 29th November 2011 | 0 Comments
Adam Macqueen was interviewed about the first 50 years of Private Eye, and indeed Private Eye: The First 50 Years on Resonance FM.
You can listen to the show here.
More blog posts here »