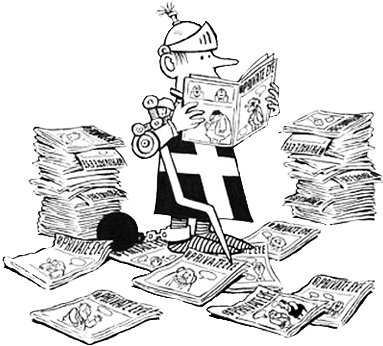 THE EYE AT 50 BLOG
Sofa politics
Posted by Adam Macqueen, 19th October 2011 | 1 comment
Have you always wondered whether Ian Hislop would mind being operated on by a robot surgeon, or [serious face] how he feels about the number of horses that died in the first world war? Now you can find out, courtesy of his appearance on last nights One Show on BBC1.
Comments
Comment by Stephen Buckley

October 19, 2011 @ 11:19 am
So, were Gyles Brandreth's teeth really that ungritted, then (new readers : PETFFY, p.305, c.2 @ June 1971)?