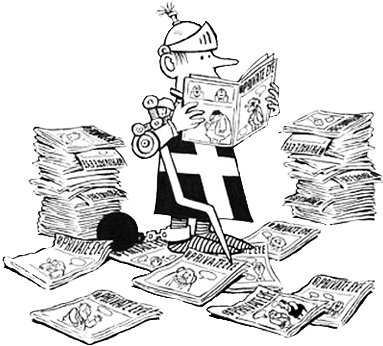 THE EYE AT 50 BLOG
Wireless, but with plugs
Posted by Adam Macqueen, 3rd October 2011 | 0 Comments
I'll be on Shaun Keaveny's breakfast show on BBC 6 Music this Wednesday to talk about the book and the Eye's 50th anniversary: listen here if you like.
On Saturday, TV's gorgeous pouting Michael Crick will be presenting a whole documentary about Private Eye on Radio 4 at 10.30am: Lord Gnome Aged 49 and Three Quarters.
And you can still hear me giving Anne McElvoy a tour of the Eye office on Radio 3's Night Waves if you can work out how to "download" a "podcast" from here.
More blog posts here »