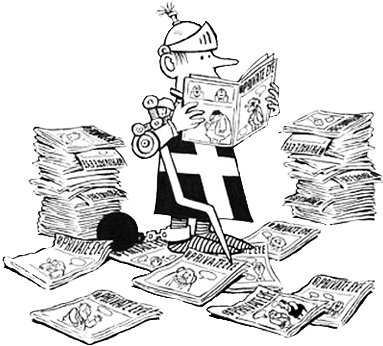 THE EYE AT 50 BLOG
Critical thinking
Posted by Adam Macqueen, 26th September 2011 | 0 Comments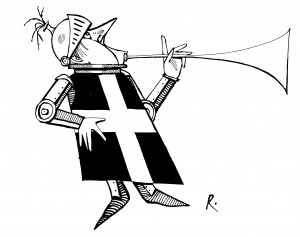 "Private Eye celebrates its 50th anniversary next month with an A-Z history of itself (Private Eye: The First 50 Years) that's tremendously interesting and might even be an Important Social Document. EJ Thribb, 'talking about Uganda', Dave Spart, Glenda Slag: the origins of all are explained, and the Eye's truly poisonous streak in the late 1970s owned up to. Not everyone on the staff is a hero. There's never a dull page."
Ian Jack, Guardian, 24th September.
It's not online, but the paper's efforts to beatify the Eye's editor on the same day are.
More blog posts here »