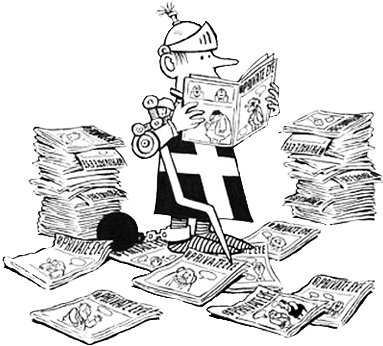 THE EYE AT 50 BLOG
September 2013
You wait ages for a sequel, and then two come along at once
Posted by Adam Macqueen, 30th September 2013
*Blows away dust and cobwebs, has coughing fit*
Hello again.
The companion volume to Private Eye: The First 50 Years, an A-Z is now out, and it's a thing of beauty. Private Eye: A Cartoon History is a comprehensive catalogue of the best cartoons printed in the magazine from 1961-2013, compiled by cartoonist Nick Newman, with an introduction by editor Ian Hislop. If you'd like to see a preview of some of its contents, click on this link to Waterstones, where you can also buy a copy.
Also out this week is The Prime Minister's Ironing Board and Other State Secrets by Adam Macqueen, who wrote the 2011 bestseller Private Eye: The First 50 Years, an A-Z. It's a romp through declassified government documents from the last century, detailing some of the surprisingly intimate correspondence between the royal family, prime ministers of every hue and the civil servants who kept the whole show on the road as their political masters fretted about such vital issues as how to persuade Imelda Marcos that she had to curtsey to the Queen (and not the other way round), whether Clement Attlee would be able to move out of Downing Street in time for Winston Churchill to hold his first cabinet meeting, and whether Prince Charles might be a terrorist.
Sadly,88 one item I couldn't find room for was this draft of a diplomatic note for Harold Wilson from 1964, complete with an extraordinarily Private-Eyeish turn of phrase: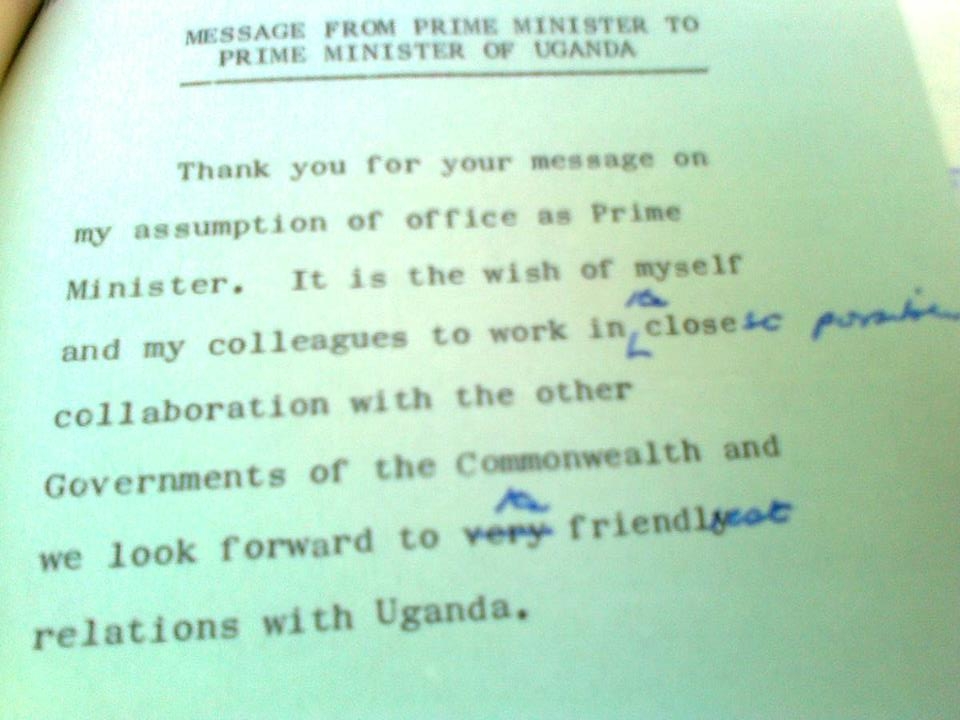 More »
*kills self*
Posted by Adam Macqueen, 23rd September 2013
"Among Liberal Democrat MPs, the most popular titles were Private Eye: The First 50 Years, the A-Z of the satirical magazine's first half century…"
Poll of MPs reading habits here. It came 9th overall.
Happy Christmas…
2 comments »