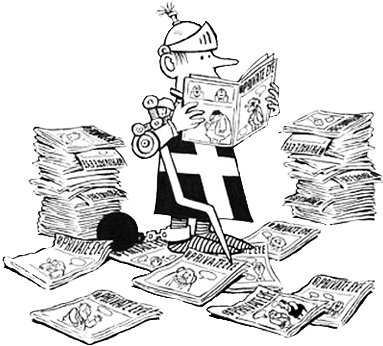 THE EYE AT 50 BLOG
December 2011
Amazon up swanee
Posted by Adam Macqueen, 20th December 2011
Amazon are claiming not to have any copies of Private Eye: The First 50 Years in stock till after Christmas.

Waterstones have still got plenty.
3 comments »
McHackey strikes again
Posted by Adam Macqueen, 14th December 2011
Here's what the Ephraim Hardcastle column in today's Daily Mail had to say about my appearance at the Oldie Literary Lunch to talk about the book:
Private Eye founder Richard Ingrams, 74, ridicules the £25 book launched to mark the magazine's 50th anniversary this year, calling it a 'scrapbook' full of mistakes rather than a history.

He made his remarks – which will anger Ian Hislop, 51, the Eye editor – while introducing the book's author, Adam Macqueen, at an Oldie literary luncheon yesterday.

Poor Macqueen looked mortified. Ingrams also claims that Macqueen was instructed not to discuss Private Eye's finances in his book.
And here's what I had to say in an email to the column's editor, former Eye hack Peter McKay, this morning.
Hello Peter,

That really was the biggest load of old bollocks in your column this morning about my appearance at yesterday's Oldie literary lunch. Richard didn't say a word about mistakes in his introduction, and I'm hardly likely to take offence at him describing it as a scrapbook when that was exactly how I described the effect I wanted to the book's designer while we were putting it together. Far from being mortified, I thought his introduction was very funny, and we had a very warm and friendly conversation afterwards (and another one this morning about your piece, as it happens!)

More seriously, I didn't have any instructions from anyone as to what was discussed in the book, financial or otherwise, and I wouldn't have accepted the commission if any conditions like that had been put on it. Perhaps you're getting muddled with your own position – I remember when I interviewed you for the book you talked very entertainingly about the Mail's own failure to cover Private Eye's revelations about Lord Rothermere's tax arrangements.

Still, I suppose I should say thanks for plugging the book…

Yours aye

Adam
The book (complete with lots of interesting material about Peter McHackey in the days before he got sacked) is, incidentally, on sale for a limited period on Waterstones.com for just £15
3 comments »
And what do points mean?
Posted by Adam Macqueen, 8th December 2011
Yes, prizes.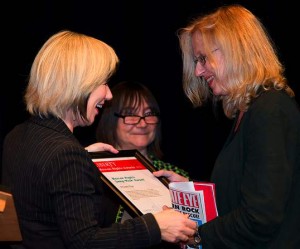 Not only did Private Eye win Liberty's Human Rights "Long Walk" award – as collected by the ever-glamorous hacks Heather Mills and Richard Brooks the other week – it's also just been presented with the the Professional Cartoonists' Organisation Award for Services to Cartooning .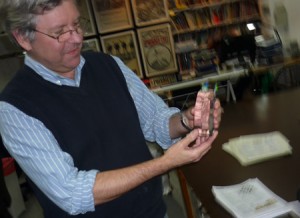 2 comments »