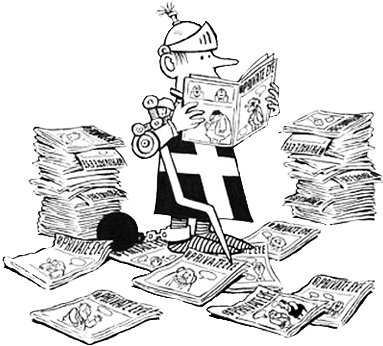 THE EYE AT 50 BLOG
And what do points mean?
Posted by Adam Macqueen, 8th December 2011 | 2 comments
Yes, prizes.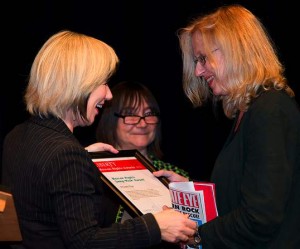 Not only did Private Eye win Liberty's Human Rights "Long Walk" award – as collected by the ever-glamorous hacks Heather Mills and Richard Brooks the other week – it's also just been presented with the the Professional Cartoonists' Organisation Award for Services to Cartooning .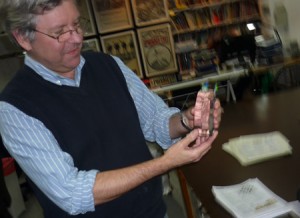 Comments
Comment by Andrew Birch

December 9, 2011 @ 10:49 am
Well done The Eye for services to cartooning! Let's have even more cartoons, cut some of the writing, nobody will notice.
Comment by Keith Randall

February 12, 2012 @ 9:20 pm
I find the cartoon/text ratio pretty good…I don't ALWAYS enjoy the cartoons (for example, the recent one about the Unpaid Intern potentially about to attempt to behead someone was as funny as raging toothache) but Celeb is consistently good.
The text can either have me hooting with laughter, or feeling suicidal as the result of reading one too many accounts of corruption, greed, bribery, hopeless architects, civil servants and health officials (sometimes all together) and so forth.
And Craig Brown is a genius.