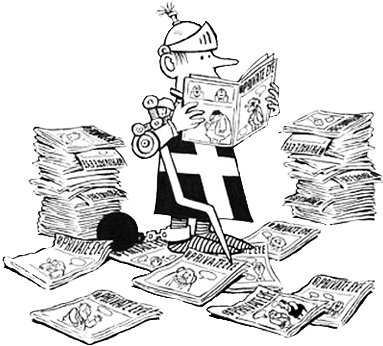 THE EYE AT 50 BLOG
February 2010
Desktop wallpaper
Posted by Adam Macqueen, 3rd February 2010
Radio silence likely to continue for some time because, as you may have guessed, I'm now quite heavily engaged in writing the actual book (18,000 words and counting), which doesn't leave me with much time for writing anything else.
In the meantime I thought you might like to see the noticeboard above my desk, which serves partially as inspiration, partially as reminder of what needs to be included, and largely as a set of really fantastic pictures to decorate the dark corner of a bedroom I call my office.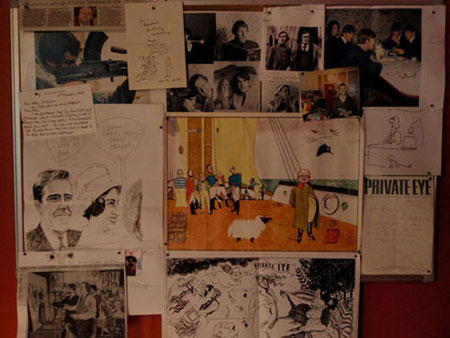 Extra marks for those of you who can spot:
a) the scariest Father Christmas ever
b) Ian Hislop with hair
c) Ian Hislop with wings
c) Ralph Steadman's infant daughter
d) A Barry Fantoni original with added abuse of John Wells
e) Mohamed 'Al' Fayed sending birthday greetings via Nick Newman
Extra, extra marks for those of you who buy the book next year and tick them off as they appear.
2 comments »