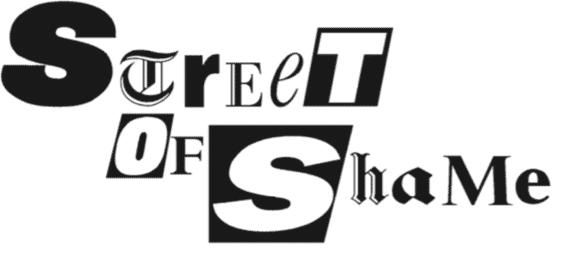 Crying Wolf over Whittingdale
Tabloid tales, Issue 1417

AFTER the Eye's report on John Whittingdale and Fleet Street appeared two weeks ago, the defenders and enemies of tabloid journalism rushed to steal each other's clothes. It was hard to decide which of these cross-dressers looked more ridiculous.
The Max Mosley disciples at Hacked Off, who are forever condemning invasions of privacy and legover stories, suddenly decided the press should have had an "obligation" to expose Whitto's love life. Meanwhile, ex-editors who have spent their careers invading privacy with salacious glee suddenly decided that newspapers had spiked the Whittingdale story for entirely understandable journalistic reasons, since a liaison between a senior Tory MP and a professional dominatrix called Mistress Kate isn't at all the sort of thing that interests red-tops.
Of course, both sides would have taken a different view had the target been any politician other than the culture secretary, whom Fleet Street likes for not being too draconian and the Hacked Offers hate for the same reason.
Murdoch apologist
In the end, mainly because he was so noisily ubiquitous, the Worst Actor award went to Neil "Wolfman" Wallis, former editor of the Sunday People and executive editor at the News of the World. He spent much of the week dashing from one studio to the next, ranting that the coverage given to Whittingdale on programmes such as Radio 4's Today proved the story was a plot by the BBC to undermine the culture secretary. As a Murdoch apologist he naturally omitted to mention that Sky ran the news just as prominently as BBC bulletins following the Eye revelations and the minister's statement to Newsnight.
How did the Wolfman's conspiracy theory square with the fact that – as he admitted to Andrew "Brillo Pad" Neill on This Week – "I got asked on to every BBC outlet"? Some Street denizens have a mischievous conspiracy theory. The BBC, they suggest, deliberately offered Wallis lots of airtime because it guessed his hysterical wolf-howls would be so off-putting viewers and listeners would think coverage of the Whittingdale story was justifiable after all.
Pious displays
Almost alone among those who faced court ordeals during the phone-hacking saga, the Wolfman commands little sympathy from his ex-colleagues. While despising the Hacked Off brigade, they were equally scornful of his pious displays of concern for Whittingdale's privacy. For Wallis has form here – most notoriously in 2001, when as editor of the People he published long-lens shots of the Radio 1 DJ Sara Cox and her husband naked during their honeymoon on a private island.
This clearly breached the Press Complaints Commission's code on privacy but Wallis – despite sitting on the PCC's code of conduct committee – said he hadn't understood its rules. He continued to maintain that he'd believed he was "sticking to the rules", even after the PCC forced him to apologise. A year later he was railing against "mindless… privacy legislation on intrusive photography", as Cox took him to the cleaners in a landmark lawsuit.
As Eye 1040 noted at the time, there were only two possible explanations for his decision to publish the nude photos. Either he knew they breached the code (which they blatantly did) but decided to go ahead regardless. Or he didn't realise – which would make him one of the dimmest half-wits in the Street of Shame. Knave or fool? Either way, it rather sabotages his status as an expert commentator on media morality, privacy and the public interest.
Ethics man
"I worked in tabloids for years," the Wolfman told Brillo on This Week on 14 April. "I still know a good story. You know what? Single man has sex with single woman doesn't quite cut it!" Yet when a single man called Prince Harry had a naked romp in a Las Vegas hotel room in 2012, Wallis was indignant that the English tabloids didn't dare print the photos. "What you're suffering from now is neutered newspapers," he wailed on Newsnight.
"Ethics are subjective," Wallis said in his witness statement to Leveson in 2011. "There may well be stories which the Guardian and BBC publish – for instance on climate change and Europe, two obvious examples – which I consider to be highly dubious, ethically." Meanwhile, he continued, the Guardian and BBC might have "ethical issues" where a Wolfman sees no problem, as with "publishing a story of a leading British Hollywood actor and a prostitute".
What if it involved a sex worker and a leading British politician who happens to have considerable influence over press regulation? No ethical issue there, either: for it is, as Wallis and other tabloid pundits insisted many times last week, simply "a non-story". Fancy!
More top stories in the latest issue:
SOUL-SELLING AT THE TELEGRAPH
Could the lure of big-paying government information ads explain the Eurosceptic Telegraph's fence-sitting in the EU referendum campaign?
DIGITAL DOLDRUMS
Whoops! Despite chasing every kind of cheap viral content, traffic to the Telegraph's damp squib of a new-look website is actually down.
BORAT BALLS
While the Mail froths at Tony Blair's 'Ł5m deal with a despot', owner Lord Rothermere has no qualms doing business in dodgy Kazakhstan.
STREET OF SEUMAS, Pt 94
Rumours sweep the Guardian that hack turned Corbyn aide Seumas Milne is being touted as an alternative to Alan Rusbridger to chair the Scott Trust.
A FINE CARTER-FUCKUP
For 'specialists in reputation management' Carter-Fuck, the legal saga of the celebrity couple who can't be named is a story that keeps on giving.
WHAT TO BELIEVE?
Mail on Sunday misery guts Liz Jones tells fans it's tough being so truthful every week (but tells her creditors all her columns are, er, fictitious).