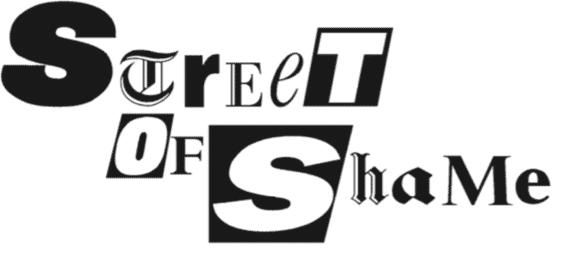 The blogger & the blagger
Hacking, Issue 1480
A WEEK after News UK settled 11 more phone-hacking cases relating to both the Sun and the News of the World – bizarrely, without admitting any liability in relation to the Sun, where it still maintains staff were completely innocent of the practice – it has been hit by a new claim that email hacking was commissioned on behalf of the Sunday Times.
Lanky lollop
In a sign of just how lax controls were at the Murdoch papers, the claim relates not to research for a story, but to an attempt to exact revenge on a blogger who had written disobliging things online about a member of the Sunday Times staff. In late 2006 a blog entitled "Madame Arcati" made a number of references to the paper's then acting news editor Nicholas Hellen, calling him a "lanky lollop" who bullied junior staff and suggesting his wildly spun stories in the paper were often not as spectacular as he liked to make out. This was nothing more than the Eye had written about Hellen over the years, but the lanky lollop convinced himself that the blog was the work of a disgruntled ex-staffer, and ordered the commissioning of his favourite freelance operative, the blagger John Ford (see Eye 1466), to investigate.
Ford, who has since repented of his sins, admits that he fooled operators in a Manila-based call centre belonging to internet service provider AOL into giving him security details which enabled him to hack into an email account registered in the name of the blogger. Sadly for Hellen, this revealed the perpetrator to be not his prime suspect, but Victor Olliver, an astrologer then working as entertainment editor for Teletext.
Considering legal action
Ford retains an invoice which reveals he was paid £450 for his work, and believes a copy of it must still lurk somewhere in the Sunday Times servers. Olliver resurrected his dormant blog last month to reveal that he and Ford were in contact, and to say he was considering legal action. "The only question to be established is whether the hacking was justified in the public interest," Olliver tells the Eye. "No such justification is possible since no story was written, let alone pursued."
Senior managers at News UK – who saw another of their journalists, Patrick Foster, arrested and cautioned for hacking into an email account in order to expose another blogger when he was at the Times – may also be less than delighted to hear that their editorial budgets were being used to fund such activities in pursuit of personal vendettas.
More top stories in the latest issue:
THE WAR ON ERROR
Why was the publisher of the Dewsberry Press held for nine hours by police investigating a hate crime?
NO PLACE LIKE HOME
When the new Mail on Sunday editor's pad appeared in Ideal Home magazine, his identity was cunningly altered.
THRONE ROOM
Endless stream of praise for the toilets at posh Mayfair nightclub Annabel's, which hosted Lord Rothermere's 50th birthday bash.
REVRSE FERRET
The Sun gushes over DJ Chris Evans after his move to Virgin Radio, after relentless efforts to depict him as a grotesquely overpaid, tantrum-throwing diva.
TIME OF TRIB-ULATION
The ailing journal of the Labour left was relaunched at party conference, but its troubles are far from over.
DORA THE IMPLORER
Ahoy! Gushing reports of Richard Branson's new Virgin Voyages plan ignore the long delays to Virgin Galactic and Virgin Hotels.