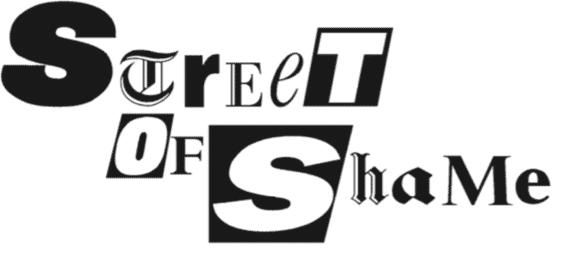 How Shifty McGifty got shafted
Daily Telegraph, Issue 1466
SO. Farewell then Murdoch "Shifty McGifty" MacLennan, the most useless newspaper chief executive in living memory, finally shown the door by Telegraph chairman Aidan Barclay two weeks ago.

He was already half-way to the exit, having been kicked upstairs by Barclay last June after profits collapsed and MacLennan's brilliant business strategy – sack experienced staff and replace them with cheap duds – hit the buffers because there was nobody left to sack. On "stepping down" as chief exec he was given the honorific role of deputy chairman. But he refused to take the hint and kept turning up at the office, telling senior staff he needed to "keep an eye" on his wet-behind-the-ears replacement Nick Hugh, a newspaper novice from Yahoo.

Hugh quickly tired of Shifty's constant presence, and especially his habit of summoning staff to discuss the paper in Hugh's absence. So the new CEO started dropping heavier hints. First – while MacLennan was away in Scotland – he moved management staff downstairs, leaving just MacLennan and PR man Guy Black in glass boxes on their own. Even his loyal secretary, Shirley Porter, was ordered downstairs to work for other executives.

Favourite restaurant
When the dozy Scot still failed to take the hint, he found that his swipe card into the building mysteriously stopped working one day. On another day the light and heating in his glass box were turned off – supposedly "for maintenance". Telegraph editor Chris Evans was told by Hugh that he and his staff shouldn't accept any summons upstairs to see MacLennan. Then the final insult: Hugh took an axe to Shifty McGifty's expenses, ordering him to stop running up weekly four-figure bills at his favourite restaurant, the Goring.

To the delight of staff who survived his purges, foul temper and raging paranoia – he hated the Eye in particular – he has now been paid off with the bare minimum. The Barclays pointed out that since he had accepted his new job title last year he wasn't eligible for any kind of enhanced redundancy. MacLennan will not be replaced as "deputy chairman", which shows what an inessential job it was. And he leaves without the thing he craved above all – a knighthood or peerage.

He is furious that his service has ended this way, but the surprise is that he wasn't axed long ago. Since arriving as CEO in 2004 he had presided over the sacking of hundreds of staff, lost hundreds of thousands of readers and shredded the papers' reputation by allowing banks and businesses to dictate or censor coverage. Disastrously, he hired "digital guru" Jason Seiken from the US as editor-in-chief, only to relieve him of his duties within 18 months when it became obvious that the American pointyhead couldn't edit a bus-ticket.

Paid-for government advertisements
MacLennan liked to give the impression that he was at the digital cutting edge, even though he needed regular tutorials to work his phone and once mistook a website wireframe (the basic architecture) for the actual website. The pretence somehow fooled Denis O'Brien, the Irish media tycoon, who sent staff on regular pilgrimages from Dublin to Victoria to hear from MacLennan what a superb job he was doing. Amazingly, as he exited the Telegraph MacLennan was hired as chairman of Independent News & Media, owner of the Irish Independent, in which O'Brien is the largest shareholder.

Perhaps the Indo is subconsciously preparing for his arrival. Last month the paper was caught presenting paid-for government advertisements as if they were independent editorial – just the kind of dodgy deal Shifty McGifty promoted when he was at the Telegraph. Look out, Dublin!
More top stories in the latest issue:
STANDARD BARER…
Nothing in George Osborne's Evening Standard (prop: Evgeny Lebedev) about London's Kremlin kleptocrats or Oleg Deripaska and his yacht. How very odd!
TELEGRAPH BEYOND THE HEADLINES…
The Telegraph may have erased its 'Russia beyond the headlines' propaganda from its website, but a lucrative deal with 'China Messenger' still thrives.
CLUB FEAT
The love-in between Annabel's owner Richard Caring and Lord Rothermere continues, as the Mail on Sunday dishes up a double-page of drool over the club's reopening.
THE BLAGGER AND THE BLOG
Blagger John Ford admits illegally accessing bank and email accounts while trying to unmask an anonymous sex blogger for the Sunday Times.
UNION DUES
Rumblings at the National Union of Journalists as general secretary Michelle Stanistreet secures a 23% pay rise, while underlings get just 1.5%.