RUNNER UP
Jonathan Calvert and Clare Newell
The Sunday Times
Financial corruption in parliament – cash for influence
FOLLOWING the MPs' expenses scandal, the Sunday Times Insight team has continued to keep the spotlight on financial corruption within parliament. The three most prominent articles from this campaign over the past year were the investigation into Lord Taylor of Warwick, which resulted in the peer being charged with fraud; the Lord Paul exposé which led to his suspension from parliament; and the cash-for-influence scandal (in collaboration with Channel 4's Dispatches) which caught ex-ministers offering political favours to a fake lobbyist in return for cash and provided that memorable quote from Stephen Byers: "I'm like a cab for hire".
By last autumn the police investigation into Lord Taylor had stalled. But Insight revealed in December that he had fraudulently claimed thousands of pounds by using someone else's address pretending it was his main home. Insight further discovered that in October, the multimillionaire Lord Paul had claimed £38,000 by saying a one-bedroom flat occupied by the manager of one of his hotels was his "main home".
The third submission, the cash-for-influence scandal, then dominated the headlines in late March, giving new meaning to the term Buyers & Sellers.
In The Shop
Only In The Magazine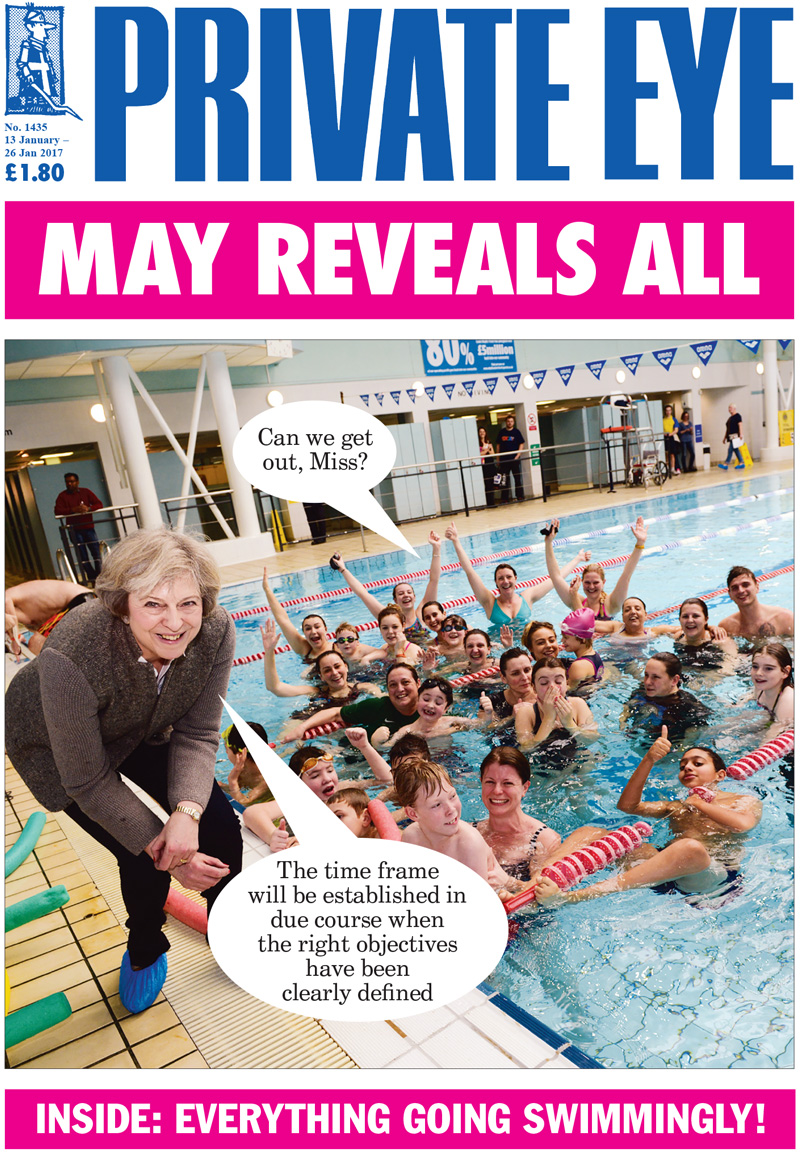 In This Issue
Health Correspondents Can't Cope with Influx of Ailing NHS Stories…
Littlejohn, Morgan, Hopkins: Why Do Arses Keep Appearing in the Daily Mail?…
Bank of England Economist Admits He May Be Wrong About Being Wrong…
Hospital beds, Seats on Trains – What We'll Share in the Shared Society…
Three Bears in Pop-Up Brothel Shock – Nursery Times Exclusive…
Much Longer Journeys Mean Passengers Getting 'Better Value Than Ever' Says Rail Chief
And also...
- Trump that: The president-elect's diary, as told to Craig Brown
- Sun tribute: The death of George Michael – a very Bizarre tale.
- Health check 2017: M.D. takes the pulse of the NHS
For all these stories you can buy the magazine or subscribe here and get delivery direct to your home every fortnight.