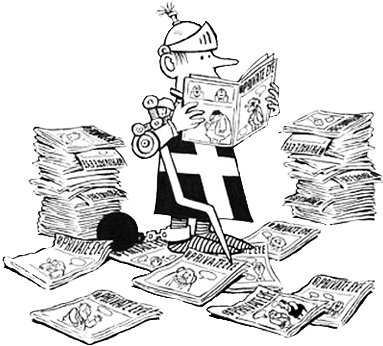 THE EYE AT 50 BLOG
What I have mostly been looking at this weekend
Posted by Adam Macqueen, 19th September 2011 | 1 comment
A very good piece about the 50th anniversary by Matthew Engel in Saturday's FT.
A piece with a very nice picture of the current staff in the Sunday Times (behind a paywall).
And a stonking review of the book by Edwina Currie in the Times.
Oh, and a long-lens shot of the author's crotch – in church – in the Independent. I'll be talking to Richard Ingrams again this coming Saturday at the Soho Literary Festival if you fancy coming along to see us – and it – in person.
More blog posts here »