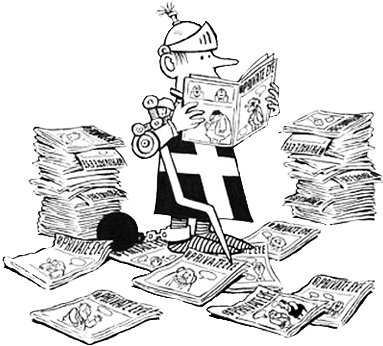 THE EYE AT 50 BLOG
An Independent view (by, er, me)
Posted by Adam Macqueen, 15th September 2011 | 2 comments
I will be issuing a full apology and taking a leave of absence for my article in this morning's Independent in due course.
For a properly independent take on the Eye, check out Ian Burrell's accompanying piece.
Comments
Comment by Andrew Birch

September 15, 2011 @ 9:02 am
Poor Johan! Leave him alone, you beastly bullies.
Comment by Stephen Buckley

September 16, 2011 @ 5:57 am
Perhaps Mr Hari will write an article on Eye50 – based on his "creative reinterpretation" of other hacks' pieces – for the Neasden Advertiser as part of his apology (or maybe his imaginary friends will – is it true David Rose has got an exclusive interview with Lord Gnome?).