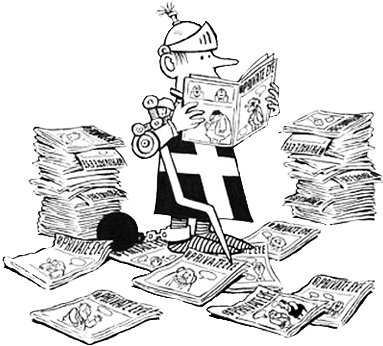 THE EYE AT 50 BLOG
Cut and paste
Posted by Adam Macqueen, 12th September 2011 | 3 comments
Someone read the Guardian article this morning and tweeted "I can remember the first issue, which looked as though it had been run up in someone's back room."
There's a very good reason for it looking like that, you know: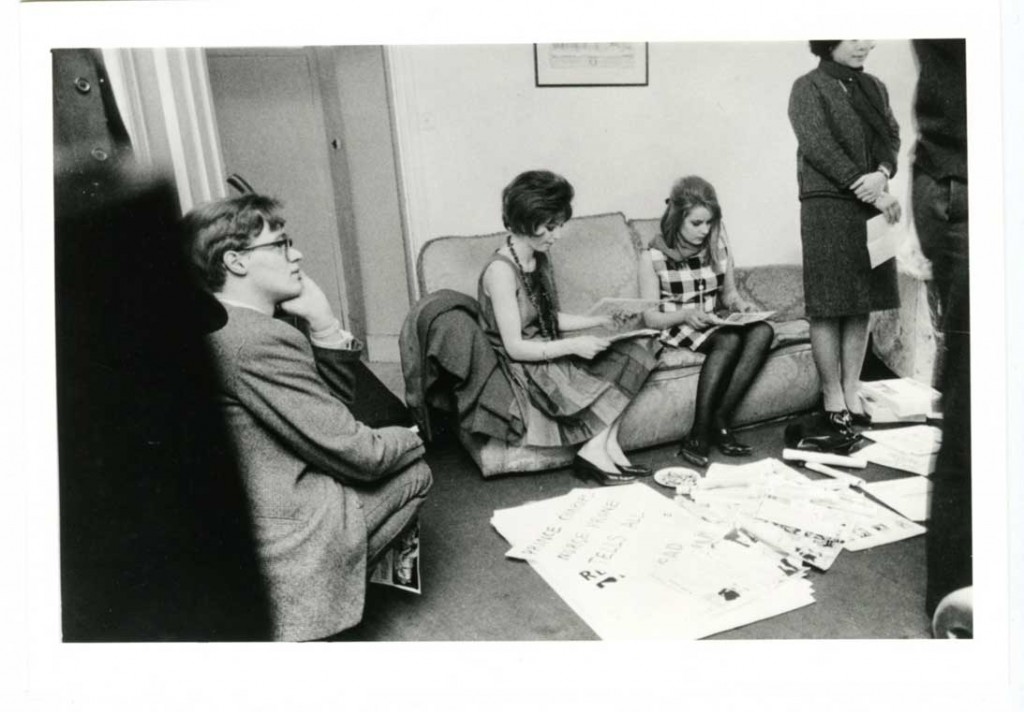 (and yes, that is an almost obscenely young Christopher Booker on the left!)
Comments
Comment by Stephen Buckley

September 16, 2011 @ 1:04 am
So who are the three gorgeous, pouting EyeBirds then? – and whose backside is Mr Booker observing so intently (did it remind him of the Euston Arch perhaps)?
Comment by Tony Quinn

September 22, 2011 @ 11:36 am
Is that Booker's mum standing up? Or Ian Hislop's (mum-to-be-one-day)?
Comment by Adam Macqueen

September 23, 2011 @ 12:12 pm
Ian Hislop was actually all of 15 months old when the first edition of the Eye came out (but living in Nigeria, and it was a long time before they got round to overseas subscriptions).