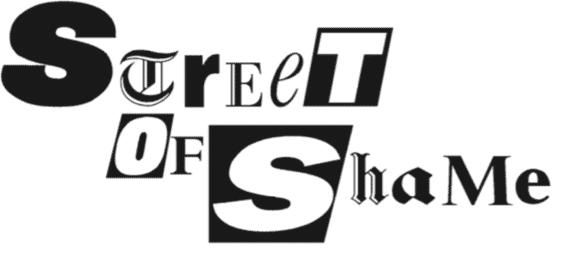 PHONE HACKING AT THE SCREWS
Issue 1245

'Injunctive proceedings'
Lewis told MPs that News International had now threatened injunctions to stop him acting for other clients who want to sue over voicemail hacking – including PR man Max Clifford, whose phone was hacked by private investigator Glenn "Trigger" Mulcaire. He gave the committee a copy of a letter, dated 11 August, from Julian Pike of Farrer & Co, the Dirty Digger's solicitors.
"We refute [sic] any suggestion that you are able to act for Mr Clifford either now or in the future or any other would-be claimant in respect of voicemail accessing allegations… You personally were party to confidential information… which you are obliged not to disclose. Were you to act for any other would-be claimant in respect of the voicemail accessing allegations, at the very least there is an undoubted risk that the confidential information would be put to use… It goes without saying that our client will object to your involvement in this or any other related case as against our client for the reasons set out above. We reserve our client's rights to take injunctive proceedings against you should you choose to disregard the matters contained in this letter."
Just one rogue reporter…
When Lewis was asked by the committee what he understood this letter to be saying, he replied: "You know too much. Don't act against us or we will bring the whole weight of the organisation against you." The chairman asked Lewis on what possible legal basis NI could injunct him. "On the basis that I won," he said, "and my client got a lot of money."
All this is very odd in light of the repeated assertions by Murdoch executives that they had nothing to do with systematic phone hacking, which was all the work of just one rogue reporter and an overactive private investigator. Why so jumpy?
More top stories in the latest issue:
MEMORY LAPSE
Reporting the death of Jill Saward, rape survivor and campaigner, the Sun forgets its own inglorious role in identifying her after she was attacked in 1986.
EDITOR'S PRIORITIES
As the Sun loses £48m, editor Tony Gallagher finds time for a petulant spat in the Twittersphere with rugby player turned pundit Brian 'Pitbull' Moore.
TELEGRAPH MOLE HUNT
Investigators scour computer hard drives to identify the fiend who hijacked the paper's politics Twitter account to complain about all the recent sackings.
WORTH EVERY PENNY
Stephen Glover's Mail rant about overpaid chief execs stresses that some ARE worth the money. Paul Dacre (total pay: £1,507,000) will be pleased.
BIZARRE & CARELESS
The Sun's charity campaign to get George Michael's Careless Whisper to No1 is a disaster for a paper that was so deeply loathed by the late singer.
THE TELEGRAPH'S MOSCOW GOLD
Columnist Charles Moore rails at Putin and the US's weakness in confronting him – as his paper cashes in yet again with another Russian propaganda insert.
ETHICS MAN
City University journalism school, a bastion of 'ethical reflection', invites, er, Will Lewis, aka the Great Betrayer, to address its 40th birthday celebrations.
BLUNKETTY-BLANK
David Blunkett tells Mail readers he opposes 'Leveson 2' but is coy about its brief to examine failures at his generous former employer, News International.