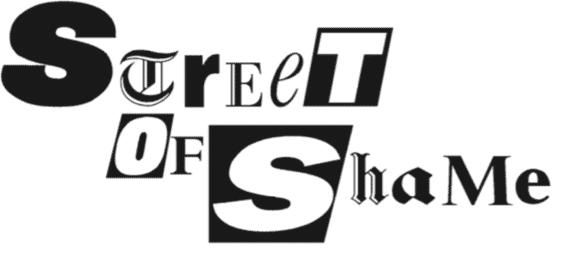 PHONE HACKING AT THE SCREWS
Issue 1245

'Injunctive proceedings'
Lewis told MPs that News International had now threatened injunctions to stop him acting for other clients who want to sue over voicemail hacking – including PR man Max Clifford, whose phone was hacked by private investigator Glenn "Trigger" Mulcaire. He gave the committee a copy of a letter, dated 11 August, from Julian Pike of Farrer & Co, the Dirty Digger's solicitors.
"We refute [sic] any suggestion that you are able to act for Mr Clifford either now or in the future or any other would-be claimant in respect of voicemail accessing allegations… You personally were party to confidential information… which you are obliged not to disclose. Were you to act for any other would-be claimant in respect of the voicemail accessing allegations, at the very least there is an undoubted risk that the confidential information would be put to use… It goes without saying that our client will object to your involvement in this or any other related case as against our client for the reasons set out above. We reserve our client's rights to take injunctive proceedings against you should you choose to disregard the matters contained in this letter."
Just one rogue reporter…
When Lewis was asked by the committee what he understood this letter to be saying, he replied: "You know too much. Don't act against us or we will bring the whole weight of the organisation against you." The chairman asked Lewis on what possible legal basis NI could injunct him. "On the basis that I won," he said, "and my client got a lot of money."
All this is very odd in light of the repeated assertions by Murdoch executives that they had nothing to do with systematic phone hacking, which was all the work of just one rogue reporter and an overactive private investigator. Why so jumpy?
More top stories in the latest issue:
COINCIDENCE CORNER 1
Puffs aplenty for the national lottery in the Sun ahead of the Olympics – as Camelot flies editor Tony Gallagher out to Rio as its honoured guest!
COINCIDENCE CORNER 2
The Sun's 'investigation' into footie gambling firm My Club Betting neatly follows the launch of Sunbets, its own footie-focused online gambling site.
DACRE DISHONOURED (AGAIN)
Mail fury at the PM for honouring his chums, and at France's gong for FT editor Lioner Barber, suggests poor old Paul Dacre is feeling left out again.
PRIVACY UPDATE
Media lawyers are scratching their heads over what can be said about dead people who obtained anonymised injunctions before they shuffled off.
CLICKBAIT CORNER
In the quest for clicks, the Indy 100 mistakenly tweets an actual gay porn photo in a piece about people who think photos from Rio 'look like porn'.
REUTERS BLOCK
Why freelance hacks at Thomson Reuters' TV division are close to mutiny over proposed changes to their employment status.
WELLCOME BACK…
The cash-poor Guardian talks sponsorship deals with the Wellcome Trust – once slammed by ex-editor Alan Rusbridger for its fossil fuel holdings.