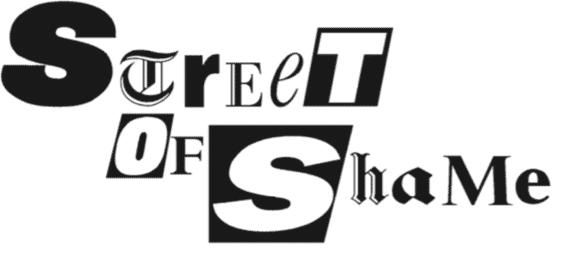 PHONE HACKING AT THE SCREWS
Issue 1245

'Injunctive proceedings'
Lewis told MPs that News International had now threatened injunctions to stop him acting for other clients who want to sue over voicemail hacking – including PR man Max Clifford, whose phone was hacked by private investigator Glenn "Trigger" Mulcaire. He gave the committee a copy of a letter, dated 11 August, from Julian Pike of Farrer & Co, the Dirty Digger's solicitors.
"We refute [sic] any suggestion that you are able to act for Mr Clifford either now or in the future or any other would-be claimant in respect of voicemail accessing allegations… You personally were party to confidential information… which you are obliged not to disclose. Were you to act for any other would-be claimant in respect of the voicemail accessing allegations, at the very least there is an undoubted risk that the confidential information would be put to use… It goes without saying that our client will object to your involvement in this or any other related case as against our client for the reasons set out above. We reserve our client's rights to take injunctive proceedings against you should you choose to disregard the matters contained in this letter."
Just one rogue reporter…
When Lewis was asked by the committee what he understood this letter to be saying, he replied: "You know too much. Don't act against us or we will bring the whole weight of the organisation against you." The chairman asked Lewis on what possible legal basis NI could injunct him. "On the basis that I won," he said, "and my client got a lot of money."
All this is very odd in light of the repeated assertions by Murdoch executives that they had nothing to do with systematic phone hacking, which was all the work of just one rogue reporter and an overactive private investigator. Why so jumpy?
More top stories in the latest issue:
PRIVACY LATEST
A case in the London family court concerning 'Child D' highlights the links between the Sun, the Times and Rupert Murdoch's Daily Telegraph in Sydney.
PHOTO FINISH
Met Police and the Sun both release pictures of Mazher Mahmood, revealing what they really feel about the fake sheikh's need for anonymity.
GO COMPARE…
The Sun's normally grumpy Kelvin Mackenzie is positively cheery about a new price comparison site (of which he just happens to be founder and chairman).
SURELY SAM MISTAKE?
Having discovered that England manager Sam Allardyce is a 'greedy fool', the Mirror has to drop him sharpish as a judge in its Pride of Britain awards.
OWN GOALS
Sun sports editor Shaun Custis is oddly silent on the Allardyce affair – but then he did ghost Big Sam's memoir and lobby for him to land the England job.
AWARD-WINNING JOURNALISM
The Telegraph, which already has the most complaints upheld against it by watchdog IPSO, is fined £90k for publishing a photo of an underage sex victim.
THE INDENIAL…
The decline of the once respected but now online-only Indy gathers pace as the site's editor concedes: 'We are no longer in the business of words.'