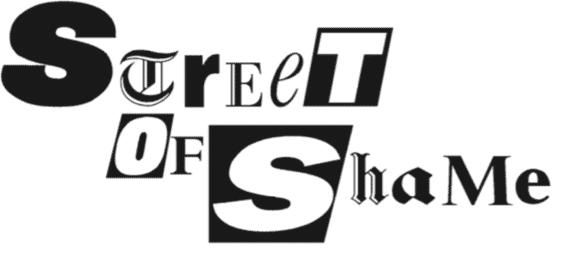 PHONE HACKING AT THE SCREWS
Issue 1245

'Injunctive proceedings'
Lewis told MPs that News International had now threatened injunctions to stop him acting for other clients who want to sue over voicemail hacking – including PR man Max Clifford, whose phone was hacked by private investigator Glenn "Trigger" Mulcaire. He gave the committee a copy of a letter, dated 11 August, from Julian Pike of Farrer & Co, the Dirty Digger's solicitors.
"We refute [sic] any suggestion that you are able to act for Mr Clifford either now or in the future or any other would-be claimant in respect of voicemail accessing allegations… You personally were party to confidential information… which you are obliged not to disclose. Were you to act for any other would-be claimant in respect of the voicemail accessing allegations, at the very least there is an undoubted risk that the confidential information would be put to use… It goes without saying that our client will object to your involvement in this or any other related case as against our client for the reasons set out above. We reserve our client's rights to take injunctive proceedings against you should you choose to disregard the matters contained in this letter."
Just one rogue reporter…
When Lewis was asked by the committee what he understood this letter to be saying, he replied: "You know too much. Don't act against us or we will bring the whole weight of the organisation against you." The chairman asked Lewis on what possible legal basis NI could injunct him. "On the basis that I won," he said, "and my client got a lot of money."
All this is very odd in light of the repeated assertions by Murdoch executives that they had nothing to do with systematic phone hacking, which was all the work of just one rogue reporter and an overactive private investigator. Why so jumpy?
More top stories in the latest issue:
ST GEORGE LOWERS THE STANDARD…
Full round-up… from the runners and riders who didn't get the editor's job, to the charity love-in between one-time chancellor George Osborne and his new boss, Standard proprietor Evgeny Lebedev.
MAIL ORDERS
If you dish it out, you take it, insists Daily Mail editor Paul Dacre. So why did his paper get so pre-emptively agitated over a new book about life at the Mail?
ENOUGH SYED
Attacks on Team Sky's Dave Brailsford agitate Matthew Syed of the Times – but then he does have a new book out on the quest for sporting perfection.
SUN ECLIPSES ITSELF…
The Sun gives two very different views of the need for a second independence referendum in Scotland to readers north and south of the border.
DESPERATE DESMOND
Express owner Richard 'Dirty' Desmond, trying to clear the decks for a sale, showers £50 M&S vouchers on hacks he wants to leave the pension fund.
NOTHING TO SEE HERE…
Why the Archant-owned Weston, Worle & Somerset Mercury hasn't printed a word about a price-fixing cartel among dodgy local estate agents.
NEWSQUEST GOES WALKABOUT
Having cashed in creating a subbing 'hub' in South Wales for its local English newspapers, Newsquest shifts the failed operation to, er, Dorset.