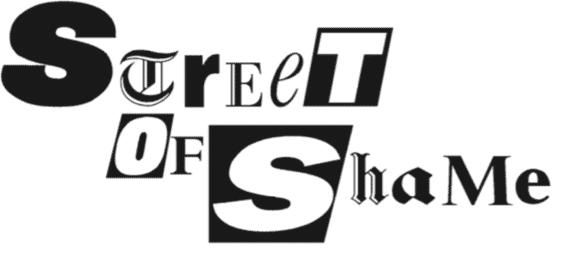 PHONE HACKING AT THE SCREWS
Issue 1245

'Injunctive proceedings'
Lewis told MPs that News International had now threatened injunctions to stop him acting for other clients who want to sue over voicemail hacking – including PR man Max Clifford, whose phone was hacked by private investigator Glenn "Trigger" Mulcaire. He gave the committee a copy of a letter, dated 11 August, from Julian Pike of Farrer & Co, the Dirty Digger's solicitors.
"We refute [sic] any suggestion that you are able to act for Mr Clifford either now or in the future or any other would-be claimant in respect of voicemail accessing allegations… You personally were party to confidential information… which you are obliged not to disclose. Were you to act for any other would-be claimant in respect of the voicemail accessing allegations, at the very least there is an undoubted risk that the confidential information would be put to use… It goes without saying that our client will object to your involvement in this or any other related case as against our client for the reasons set out above. We reserve our client's rights to take injunctive proceedings against you should you choose to disregard the matters contained in this letter."
Just one rogue reporter…
When Lewis was asked by the committee what he understood this letter to be saying, he replied: "You know too much. Don't act against us or we will bring the whole weight of the organisation against you." The chairman asked Lewis on what possible legal basis NI could injunct him. "On the basis that I won," he said, "and my client got a lot of money."
All this is very odd in light of the repeated assertions by Murdoch executives that they had nothing to do with systematic phone hacking, which was all the work of just one rogue reporter and an overactive private investigator. Why so jumpy?
More top stories in the latest issue:
SUNSET TIMES COMES OUT
After meeting Rupert and Rebekah – and contrary to senior colleagues' views – Sunday Times editor Martin Ivens takes the Boris line on the EU.
STEAMED-UP MIRROR
Harsh words as Sunday Mirror 'weekend editor' Gary Jones calls for a piece claiming Jo Cox's death had swung support for Remain in a new poll.
PARTY ANIMALS
Mail gets exercised as Amber attacks Boris in a TV debate – but no one can match editor Paul Dacre for sanctioning ferocious personal attacks on Bozza.
RUTTING MAIL
Mutual loathing between Paul Dacre and Geordie Greig sees conflict escalate in tit-for-tat hostilities between the daily and Sunday Mails.
REDUNDANCY ROUND-UP
More farewells and an expenses clampdown at the Sunday Times… while at the redundancy-hit Guardian, the HR director issues a further grim warning.
HOW NEW JOURNALISM WORKS…
A Mumsnet writer tries to stop MailOnline harvesting work as free clickbait, while Huffington Post freelancers are offered a sly way to earn actual cash.
JANET & GONG
Why the CBE for former Indy editor-at-large Janet Street-Porter could have been for hypocrisy rather than services to journalism and broadcasting.