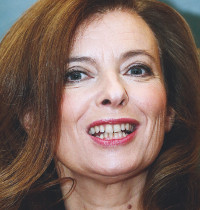 Only In The Magazine
Osborne 'on target to borrow all the Labour policies he needs to win election'… Pub asks Nigel Farage to 'cover himself up in public with a napkin'… Alex Salmond 'won't rule out coalition with himself'… The Picture of Dorian Blair… Tonight on TV: That Mitchell and Pleb Look… Deluded Kim Karkashi Un in US Cyber Attack… Valerie Trierweiler's Diary, as told to Craig Brown

And also...
- Osborne & Little: What the chancellor didn't say in his Autumn Statement
- Offshore oddity: The NatWest branches with freeholds owned in… sunny Gibraltar!
- Sparts at war: 'Blackleg' on the bitter row splitting Mark Serwotka's PCS union
For all these stories you can buy the magazine or subscribe here and get delivery direct to your home every fortnight.
Next issue on sale: 23rd December 2014.