Strips & Cartoons
Issue 1460
Enlarge Premiershits
Tweet
To see many more cartoons and strips from this issue, get the latest edition of Private Eye - you can subscribe here and have the magazine delivered to your home every fortnight.
Next issue on sale:
23rd January 2018.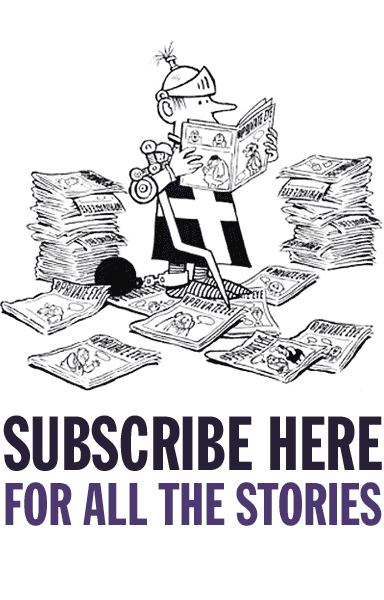 More From This Issue
More From Private Eye
Only In The Magazine
In This Issue
New from
Gnomemart
– The Royal Wedding Day FA Cup Final Commemorative Plate…
Book of Revelation: Chapter 94: The Last Trump…
Parents Urged to Look for Signs of Asthma if Their Children Wheeze and Win the Tour de France…
Trumpelstiltskin to Send Cow to the Moon – Nursery Times Exclusive…
Sparts Personality of the Year Won by Mo Mentum…
I'm an Apprentice Masterchef Get Me Out of Celebrity Strictly Come Bake-Off Christmas Final – Xmas TV Highlights…
Donald Trump's Christmas Cheer, as told to Craig Brown
And also...
- Gnome's Christmas Giftmart: It's Transgender Barbie & Ken – and more!
- Cartoons galore: Plus… The Dung Beetle Learning Guide
- Win free cash! Enter the Eye's £250 mega prize crossword
For all these stories you can buy the magazine or subscribe here and get delivery direct to your home every fortnight.