In the Online Edition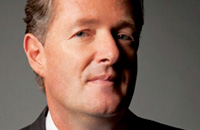 "RUSSELL BRAND tweeting journalists' personal phone numbers?" tweeted Piers Moron after the rollicking revolutionary revealed a Daily Mail hack's business card to his 8.74m followers. "What...»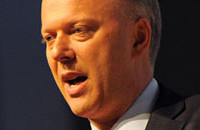 JUSTICE secretary Chris Grayling's plan to dismantle judicial review – a vital check on government abuse and illegality – has been thrown into disarray by his...»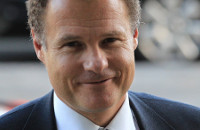 DAILY MAIL proprietor Lord Rothermere, also known as Jonathan Harmsworth, appears to go to extraordinary lengths to keep his millions out of the taxman's clutches. The...»


:



- News » Top stories


- Street Of Shame » Top stories


- HP Sauce » Top stories


- Cartoons » Including Adventures Of Mr Milibean


- Headmasters Message » New Coalition Academy


- Mediaballs » The latest gaffes


- Lookalikes » Are they related?


- Crossword » Win a £100 prize!


- In The Back » Top stories


- Media News » Top stories


- Columnists » Top stories


- Rotten Boroughs » Top stories

Only in the Magazine





- Gnome's Festive Giftmart: Everything you never knew you needed.
- Log Rolling Special: Books of the Year 2014.
- PLUS: Bumper £250 Prize Crossword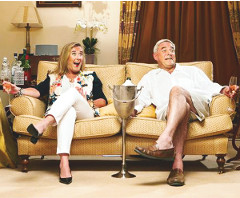 Sir Oswald Mosley explains offensive remarks… BBC Theme Park to feature 'Executive Land'… That leaked James Bond movie script – redacted version (not in full)… Garglebox… BBC Thatcher Murder Outrage Causes House Prices to Plummet… George W Bush 'denies knowledge'… Russell Brand's Christmas Revolution, as told to Craig Brown




Including: In The Back, Street Of Shame, HP Sauce, Crossword, Funny Old World, Luvvies, Number Crunching, Me & My Spoon, Craig Brown's Diary, Mediaballs, Pseuds Corner, Letters, Lookalikes, Headmaster's Message, Cartoons, Strips, Music And Musicians, Books And Bookmen, Medicine Balls, Agri Brigade, Signal Failures, Eye TV, Rotten Boroughs, Media News and much, much more!


To read all this you'd have to buy the magazine or subscribe here and get delivery straight to your home every fortnight!