In the Online Edition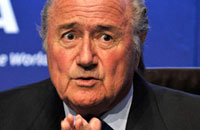 STRANGE but true: every one of the World Cup's 3m tickets comes via a modest two-storey office building on a business park in Cheadle Royal, south...»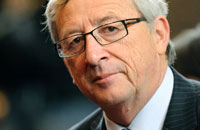 SUPPORTERS of would-be European Commission president Jean-Claude Juncker should perhaps pause to examine the great man's record of wreaking fiscal havoc across the continent. Thanks to...»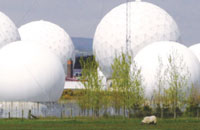 NEW documents from Edward Snowden published in the United States show how Britain's GCHQ has been involved in developing spyware that can take over an individual...»


:



- News » Top stories


- Street Of Shame » Top stories


- HP Sauce » Top stories


- Cartoons » Including Supermodels


- Headmasters Message » New Coalition Academy


- Mediaballs » The latest gaffes


- Lookalikes » Are they related?


- Crossword » Win a £100 prize!


- In The Back » Top stories


- Media News » Top stories


- Columnists » Top stories


- Rotten Boroughs » Top stories

Only in the Magazine





- Sharia compliance: How the Law Society aids discrimination against Muslim women
- Gas alert! Why UK energy policy seems to be based on a massive blunder
- War studies: Academics vie for MoD money to take the right line on the Afghan war




The Richard Dawkins Book of Children's Stories No One Wants Read to Them… China Remembers 25th Anniversary of Nothing At All… Birmingham Academies and the three Rs – Reading, Writing and Radicalisation… Those Blair/Bush Letters Chilcot Is Too Scared to Publish… Bryony Gordon's Diary, as told to Craig Brown




Including: In The Back, Street Of Shame, HP Sauce, Crossword, Funny Old World, Luvvies, Number Crunching, Me & My Spoon, Craig Brown's Diary, Mediaballs, Pseuds Corner, Letters, Lookalikes, Headmaster's Message, Cartoons, Strips, Music And Musicians, Books And Bookmen, Medicine Balls, Eye TV, Rotten Boroughs, Media News and much, much more!


To read all this you'd have to buy the magazine or subscribe here and get delivery straight to your home every fortnight!