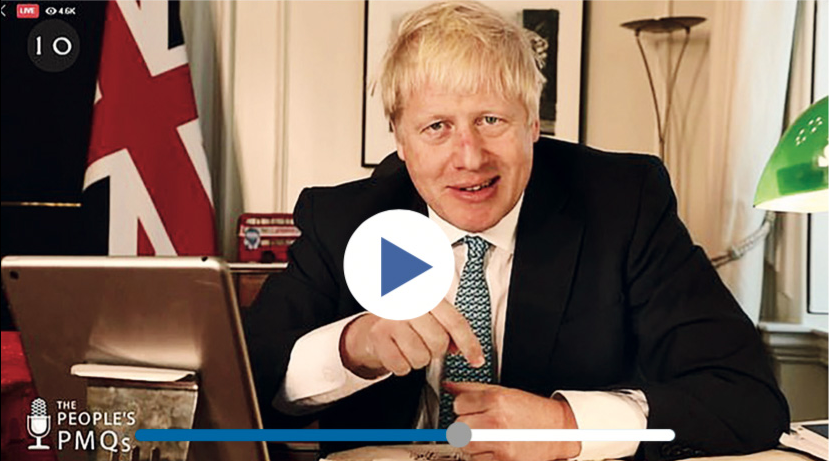 The Prime Minister's Historic Announcement and Press Conference, Number 94. Live from Number Ten, but not the Rose Garden, because only the Head of State, Mr Cummings, is allowed to use that
Live on Fakebook, Issue 1524
Boris Johnson:
Thank you all for not being here for this major announcement. We're entering a new phase in the fight against the virus, which we've called the Bubble phase – not because it's going to be burst by tomorrow, no, but because we've got a set of simple new rules to govern human interaction in this vital period.
So, let's get this straight: people who live on their own, or with children as single parents, but not with other people, obviously, are now allowed to make what we and the scientists call "a bubble". This is not a Westminster Bubble, where everyone crowds into my office to catch the virus and then spreads it around the country by disobeying the rules, no.
This single person and their children, can visit their grandparents, provided the grandparents are under 18 and the children aren't over 45.
(Scientists at other rostrums stop nodding and begin to sweat nervously…)