Prime Minister's Questions
Live on Fakebook, Issue 1538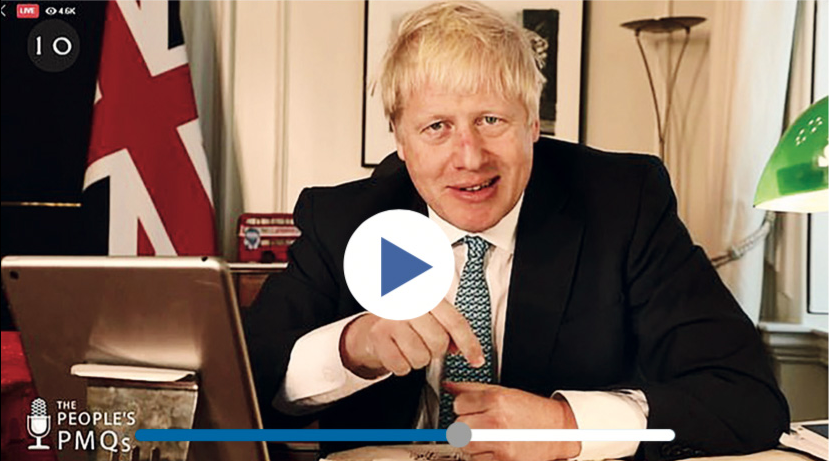 Happy New Year! Happy New Deal! Happy New Variant!
Whoops! Not doing that bit yet. It's full steam ahead with the boosterism.
What an amazing bit of good news to kickstart 2021. The Golden Age of opportunity, when we banish doomsterism and gloomsterism and look forward to voyaging through the tunnel towards the light, even if the tunnel's getting a bit longer and the light's getting a bit dimmer. But we will get there, my friends! At least, most of us will. Whoops, no, stay upbeat!
They said it was impossible, that I couldn't pull off a good deal for Britain. And yet, against all the odds, I've proved them 100% right. Yes, folks, it's a fabulous deal for everyone – not just the EU but also for every man, woman and fish in the United Kingdom.
And to all those fishermen who say they've been sold down the river, I say at least it's our river now, leading to our sea, and you've been sold down it without tariffs!