Mediaballs
Issue 1429

"Actually, 'Abra-MO-vich' is how it's pronunciated"
RAY STUBBS
TalkSport
"Out of nowhere Bath just relight the Kindle"
NICK MULLINS
ITV
"That's adding insult to the wound"
MICHAEL STEWART
BT Sport
"They've had over 50 metres of rain here in the last month. Which is more than a foot"
PAUL McGINLEY
Sky Sports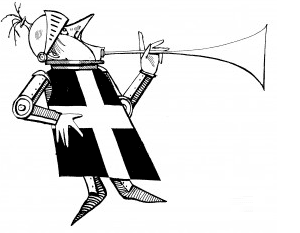 Please email your entries to balls@private-eye.co.uk. £10 paid for submissions printed in the magazine.