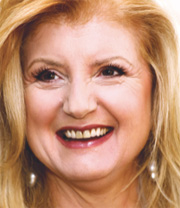 Only In The Magazine
'I Wasn't Groped in Commons' – Researcher's Dramatic Claim… New From Gnome: The 'Potty About George' Potty… 'Mission Accomplished' Says Grand Old Duke of York in Helmand… That All-Purpose Housing Crisis Piece in Full… Russia 'Sends in Peacekeepers'… Smug Alert Provoked by Number 11 Downing Street… Arianna Huffington: Six Steps to Finding Inner Happiness and Marketing It, as told to Craig Brown

And also...
- NHS smear test: M.D. on the cover-ups that go right to the top.
- Censor sensitivity: How Cambridge University Press caved in to Putin.
- Deepcut inquests: New hope at last for the bereaved families of four army recruits
For all these stories you can buy the magazine or subscribe here and get delivery direct to your home every fortnight.
Next issue on sale: 29th April 2014.