ABOUT
It offers a unique blend of humour, social and political observations and investigative journalism. Published fortnightly, the magazine is read by over 700,000 readers and costs just £2.00 an issue.
You can buy the magazine from any good newsagent or alternatively
subscribe to Private Eye
from the UK or overseas at a reduced rate and get every issue delivered to your front door. You can also buy a
gift subscription
which makes a perfect gift for family or friends - we can deliver Private Eye to subscribers anywhere in the world.
Current subscribers can
log in here
and take advantage of any special offers.
Details of what's in the latest edition of the magazine can be found
here
, as well as links to a few selected highlights from each issue which are published on this website every fortnight.
In our
online shop
you can order
back issues
of Private Eye from the archives and buy a
Private Eye binder
to keep them in. The latest
Private Eye books
can also be found for sale here.
We also have a podcast called Page 94 which you can listen to
here
plus our
Eyeplayer
houses any video content we may have.
And finally you can keep up to date with all our latest news by following Private Eye on
Twitter
,
Facebook
,
Instagram
and
YouTube
.
ALSO IN THIS ISSUE
MORE FROM PRIVATE EYE
ONLY IN THE MAGAZINE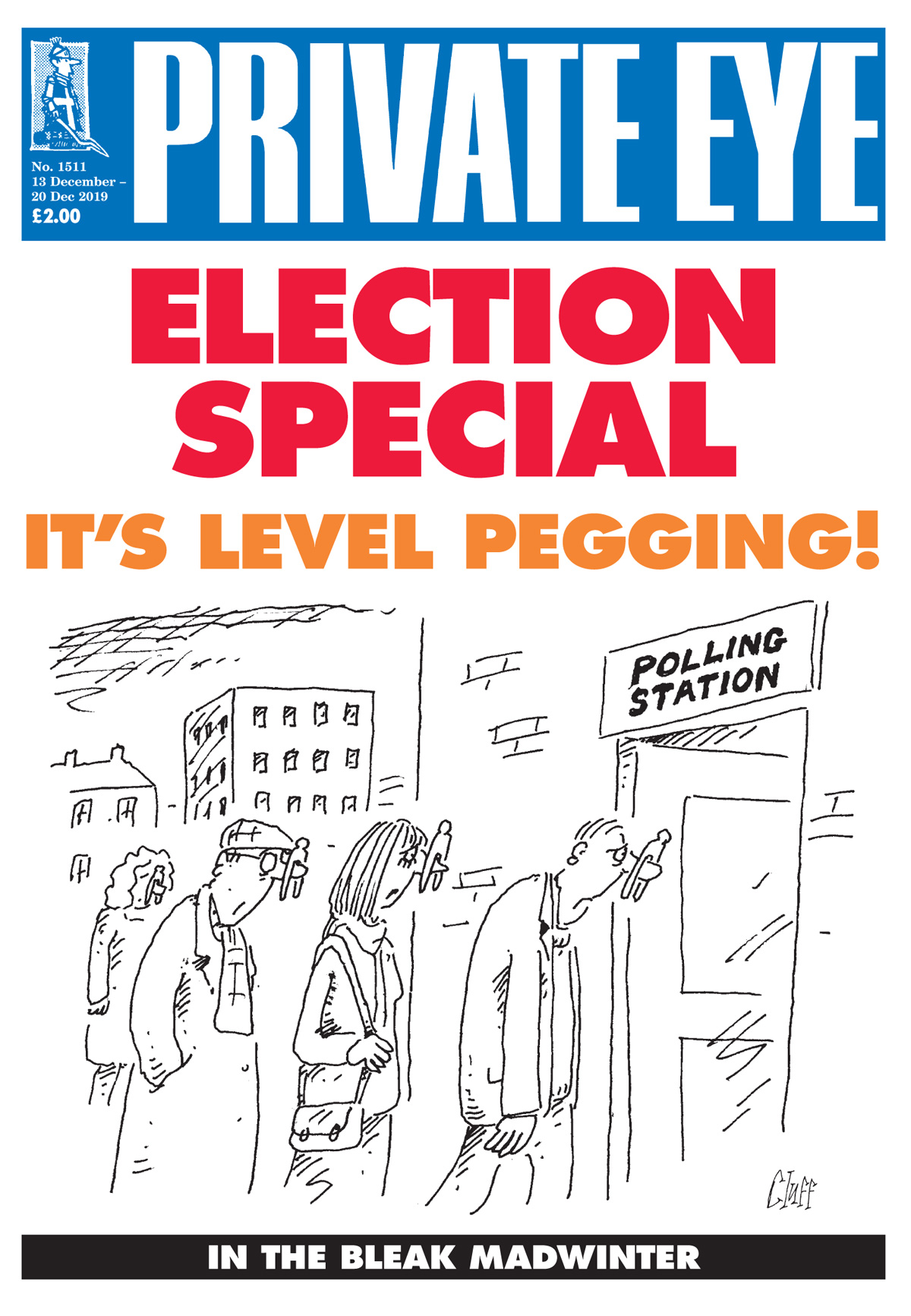 PM reduces terror level down from Neil to Marr then Robinson… Jacob no longer the silliest Rees-Mogg… Twitter embraces left-wing firebrand Andrew Neil… Nato plays vital peace-keeping role at Nato summit… The sad end of the Apo'strophe Society… A Rock vs A Hard Place – Britain Decides… MailOnline, as seen by Craig Brown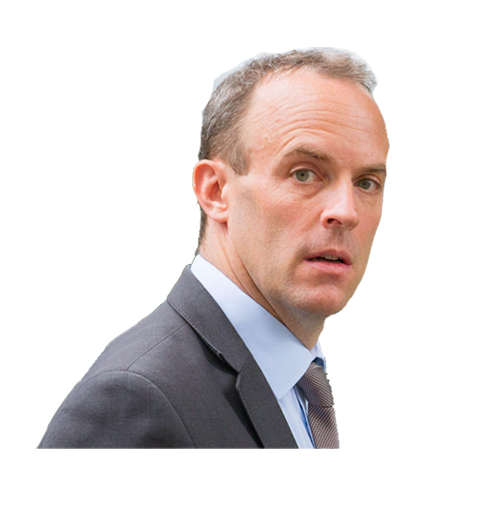 Off his head over NHS drug prices
Assange judge steps aside
Brexit Party's Mr Moneybags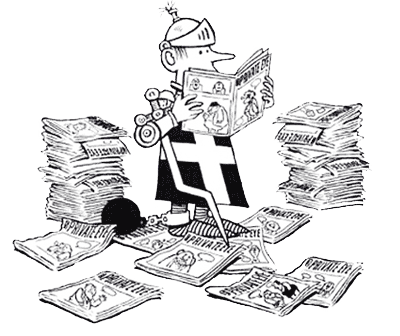 ONLY £2.00
SUBSCRIBE HERE
NEXT ISSUE ON SALE
21st January 2020
WHY SUBSCRIBE?