ABOUT
It offers a unique blend of humour, social and political observations and investigative journalism. Published fortnightly, the magazine is read by over 700,000 readers and costs just £2.00 an issue.
You can buy the magazine from any good newsagent or alternatively
subscribe to Private Eye
from the UK or overseas at a reduced rate and get every issue delivered to your front door. You can also buy a
gift subscription
which makes a perfect gift for family or friends - we can deliver Private Eye to subscribers anywhere in the world.
Current subscribers can
log in here
and take advantage of any special offers.
Details of what's in the latest edition of the magazine can be found
here
, as well as links to a few selected highlights from each issue which are published on this website every fortnight.
In our
online shop
you can order
back issues
of Private Eye from the archives and buy a
Private Eye binder
to keep them in. The latest
Private Eye books
can also be found for sale here.
And finally you can keep up to date with all our latest news by following Private Eye on
Twitter
and
Facebook
or subscribing to our
RSS feed
.
ALSO IN THIS ISSUE
MORE FROM PRIVATE EYE
ONLY IN THE MAGAZINE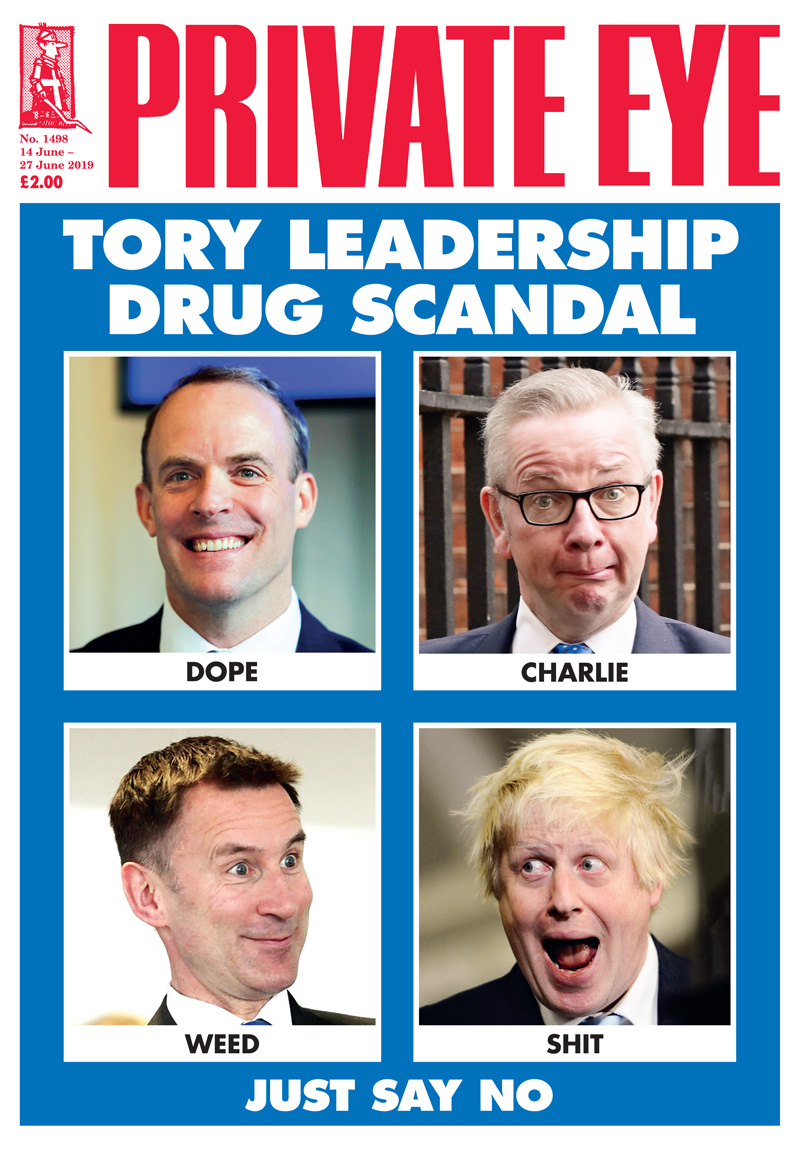 Mr Devil and Mr Deepbluesea Now Favourites for Number 10…From Dressed Grab to Fake Booze: That Trump State Banquet in Full… Love Island Contestants Demand Tory Leadership Meat Market is Axed… Headline Writers 'Addicted to Stories About Michael Gove's Cocaine Use'… Jeremy Corbyn Sparks Fury by Making People Feel Sorry for Alastair Campbell… China Sends Delegation of Tanks to Meet Protest Leaders… English Football Brought into Disrepute in France by Small Group of Women Giving Displays of Good Sportsmanship… Germaine Greer's History of Art A-Z, as told to Craig Brown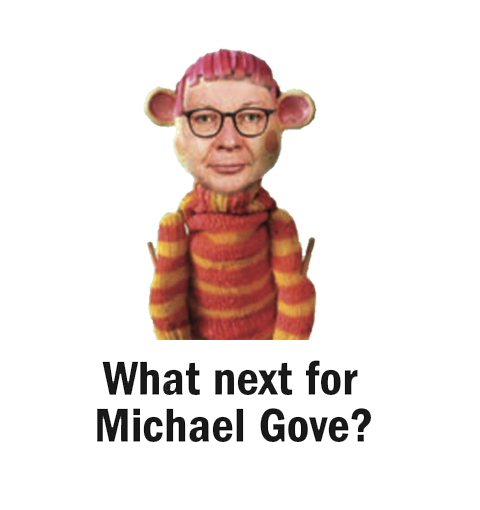 The millions blown on Brexit
Tory cash crisis latest
The EU's far-right at war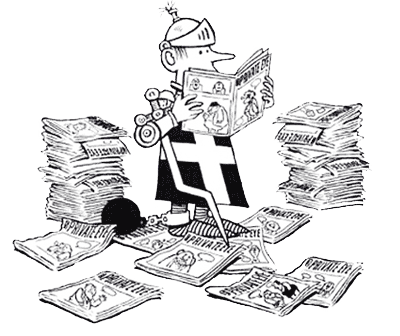 ONLY £2.00
SUBSCRIBE HERE
NEXT ISSUE ON SALE
23rd July 2019
WHY SUBSCRIBE?