The Paul Foot Award 2017
The Private Eye Paul Foot Award returns this year, to honour the very best in investigative and campaigning journalism.
The winning entry will be awarded £5,000 at an evening awards ceremony on 20 June 2017 at BAFTA, London.
Ian Hislop, the Editor of Private Eye said: "At a time when the public is being offered the post-truth, the alternative truth and nothing like the truth, we thought it was time to revive a celebration of what defined Foot's work and what is his continuing legacy - the great spirit of informed, eloquent, obstinate enquiry."
He is delighted to announce that this year's esteemed panel of judges will include:
Julia Langdon, Political Journalist and Broadcaster
Simon Jenkins, The Guardian
Helen Lewis, New Statesman
Amol Rajan, BBC Media Editor
Francis Wheen, Private Eye
Matt Foot, criminal defence solicitor
Padraig Reidy, Little Atoms, Chair of Judges

Entry Details
Please download the entry form here »
Submissions will be accepted for material that has been published in a newspaper or magazine in the UK, or on a website, between 1st April 2016 and 31st March 2017. No broadcast material is eligible. Individual journalists, teams of journalists or entire publications may enter and entries will be considered for anything from a single piece to entire campaigns. Journalists are welcome to enter more than one campaign, but each campaign needs to be submitted using a separate entry form. Maximum of 2 entries.
Entries should be marked 'PAUL FOOT AWARD 2017' and must be submitted by POST ONLY to:
THE PAUL FOOT AWARD
Private Eye
6 Carlisle Street
London W1D 3BN

Entries to be received by 5pm on 31st March 2017. The closing date for entries is final, no extension can be offered. Submmissions received after the closing date will not be eligible for entry.

Details of the short-listed entries will be published in May 2017 and the winning entry will be awarded £5,000 at an evening awards ceremony on 20 June 2017 at BAFTA, London. The judges decision is final. Good luck!

All queries should be directed to:
Tracey Jennings, Midas PR
Tel: 020 7361 7860
Email: tracey.jennings@midaspr.co.uk
The Paul Foot Award was set up in memory of revered investigative journalist Paul Foot, who died in 2004.
Paul Foot, an investigative journalist, editor and left-wing campaigner, worked variously for the Daily Record, the Daily Mirror, The Guardian and Private Eye. He was involved in many high-profile campaigns throughout his illustrious career, including the Birmingham Six, the Bridgewater Four and the John Poulson scandal. His accolades include the Journalist of the Year, the Campaigning Journalist of the Year, the George Orwell Prize for Journalism and in 2000 he was honoured as the Campaigning Journalist of the Decade.
Paul Foot died in 2004 at the age of 66.
In The Shop
Only In The Magazine
In This Issue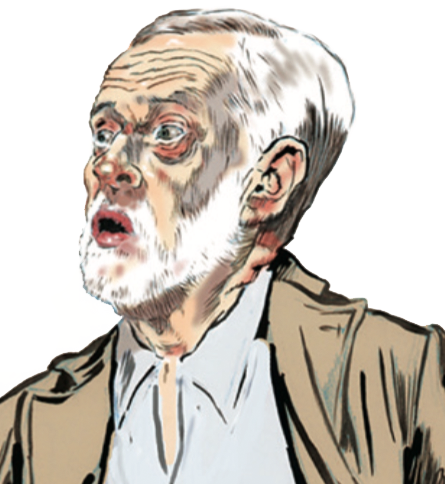 Energy latest – Nearly 2m People 'Still Without Power in Northern Ireland'…
Ukip Takes Over From Labour as Britain's Most Shambolic and Divided Party…
Is Mrs May the Most Successful PM in History, Asks the Daily Mail…
Key Players in Labour 'Soft Coup' Identified as Voters…
Rio in Festival Mood as Cressida Dick Get Top Police Job…
The Art of Discarding: Nagisa Tatsumi's Diary, as told to Craig Brown
And also...
- Silent order: Clergy who don't want to talk about abuse
- Privacy on parade: The strange case of wealthy businessman 'ZXC'
- Health warning: More loopy advice from Gwyneth Paltrow's Goop
For all these stories you can buy the magazine or subscribe here and get delivery direct to your home every fortnight.