COVERS LIBRARY
Viewing: Anthony Blunt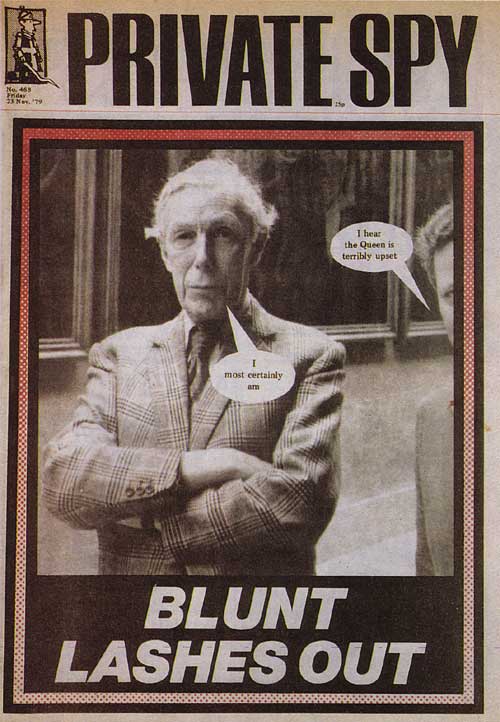 Anthony Blunt
November 1979
Issue 468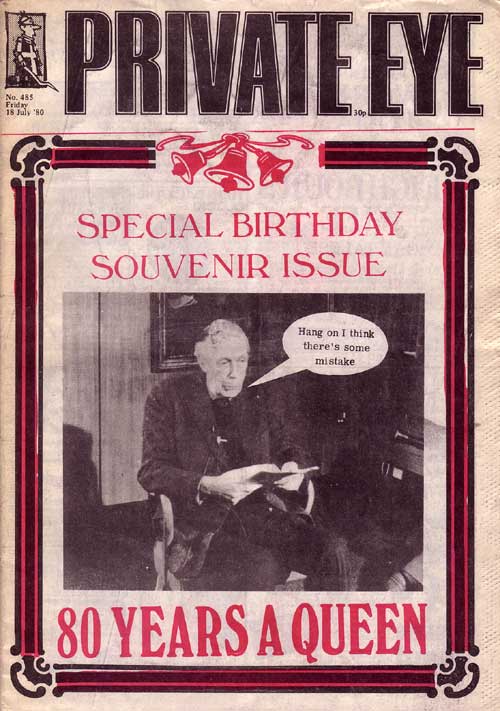 Anthony Blunt
July 1980
Issue 485
This Private Eye covers library has been transferred over from the website Ugandan Discussions. All covers and material are the copyright of Private Eye. Please email repro@private-eye.co.uk in advance for reproduction permission and details of our charges.
More From Private Eye
Only In The Magazine
In This Issue
Faith and Hope Distance Themselves from Charity, by Paul A. Postle…
'Tinker, Tailor, Soldier, Spart' – Episode 1 of 'The Spy Who Came in from the Allotment'…
Baftas Hijacked by #LookAtMeToo Activists in Black…
Will the Jihadi Beatles Ever Get Back Together?…
Britain Gripped by 'Feigning Interest in Curling'…
Film Industry Revolution as Black Superheroes Prove They Can Be Very Boring Too…
Mary Beard
: Julius Caesar Revealed, as told to Craig Brown
And also...
- Surplice funds: CofE plays hardball in payouts to abuse victims
- Money laundering: The UK's still dutiful launderette
- Heath 'n' smiles: Operation Conifer cops spin a yarn
For all these stories you can buy the magazine or subscribe here and get delivery direct to your home every fortnight.